Next-generation Hyundai car stereo to ditch navigation, CD player
Display Audio leverages Android Auto, Apple CarPlay
Published: December 18, 2014 04:00 PM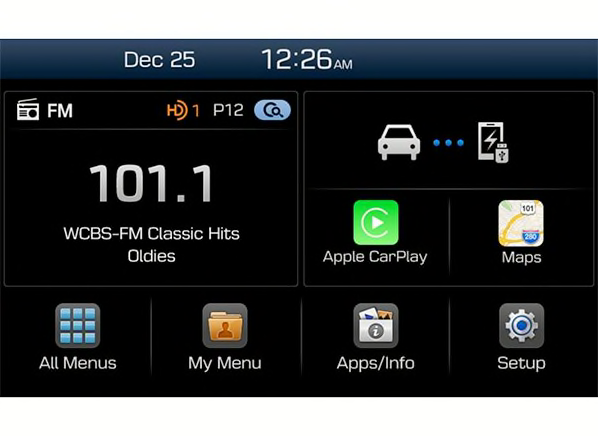 With the scheduled launch of their latest audio system at CES 2015, the upcoming consumer electronics show in Las Vegas, Hyundai is moving away from embedded navigation in favor of a touch screen and controls optimized for smart-phone integration.
Compatible with both Android Auto and Apple CarPlay, the Display Audio system lets users access their phone for navigation, music and more. And, it ditches the CD player, in favor of digital music, streamed or played off a device. However, Display Audio does include AM, FM, and satellite radio.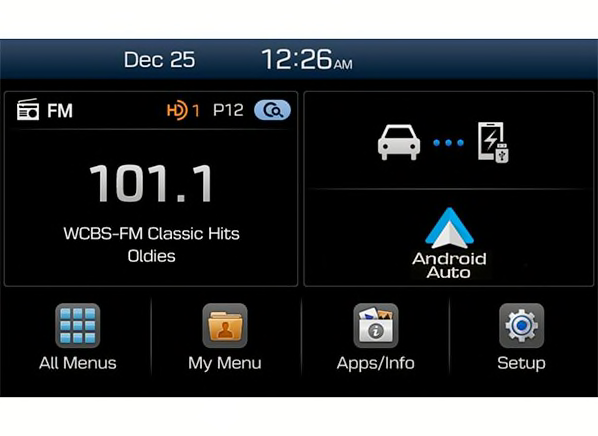 Users will be able to access their phone and selected apps through a high-resolution seven-inch touch screen, and control the system via voice and conventional knobs and keys. Display Audio will support spoken text messages, and it will provide weather, traffic, and more using Siri Eyes Free and Google Now functionality.
Display Audio also includes the latest version of Hyundai Blue Link telematics, with new features including remote start and climate control using a smart phone app, along with remote locking and unlocking, and stolen vehicle recovery.
Set to roll out on select 2016 models, Hyundai says Display Audio will eventually become the volume head unit throughout their vehicle lineup.
—Jim Travers