Should you buy a snow blower or hire a plow guy?
Payback time depends on the number of storms you get each year
Published: December 10, 2014 08:00 AM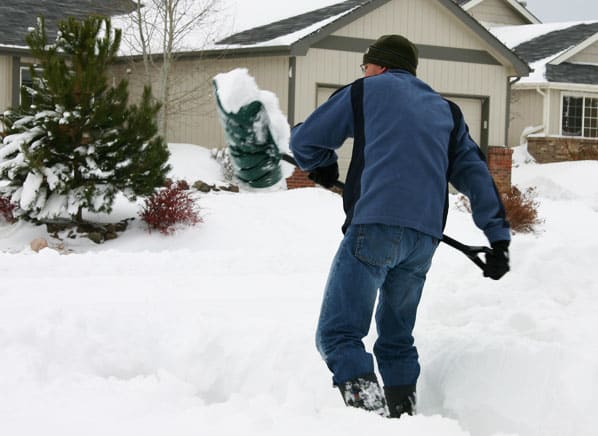 With professsional plowing services charging an average of $40 per storm, you're bound to wonder: Wouldn't a snow blower pay for itself? Consumer Reports compared the costs of owning a snow blower (around $875 for a gas-powered model, $10 per year for fuel, and around $100 per year for maintenance) with the cost for plowing using information from the National Weather Service on typical snowfalls. Here are the details.

We assumed a 10-year expected snow blower lifetime, though when properly maintained, a snow blower should last twice as long. The chart below shows how long it would take for the snow blower to pay for itself (or not). On average, if you're pulling the snow blower out of the garage about five times per year, you'll break even in about five years. If you live in milder regions, call a plow.
| | |
| --- | --- |
| Metro area | Payback time (years) |
| Minneapolis | 1 |
| Chicago | 1 |
| Detroit | 1 |
| Denver | 1 |
| New York | 3 |
| Philadelphia | 3 |
| Boston | 3 |
| Washington, D.C. | 4 |
| Nashville | 5 |
| Seattle | 13 |
| Dallas | 20 |
| Charlotte | Never |
What to know when hiring a pro
Any pro you hire should be licensed and insured. If a worker is injured, the contractor's policy should cover it. Also, check your liability coverage. It should protect you if you hire a neighborhood kid to shovel and he or she gets hurt or if someone left a shovel or other object in the driveway and the plow hits it. Not sure? Check with your insurer.
Unfortunately, homeowners can fall prey to unscrupulous snow removal contractors. Here are some tips from New York Attorney General Eric T. Schneiderman on how to avoid potential problems:
Obtain several quotes for snow plowing services.
Don't accept a quote simply because it's the lowest. If a quote is very low, the contractor may run out of money before the winter season is over or the contractor may not have money to pay for repairs.
Use a contractor that has been in business for a few years or that comes recommended by friends and neighbors.
Check to see if your local government requires snow plow contractors to be licensed. If so, use a contractor who is licensed.
Use a contractor who is insured and has proof of insurance.
Pay one half of the contract at the beginning of the season, and one half at the end to help ensure that services promised will be provided.
Pay by check so you have proof of payment.
Get a signed contract that has the name, address (do not accept a post office box) and telephone number of the snowplow operator. The contract should spell out how much snow must fall before the operator is required to plow your driveway.
Obtain proof of identity of the contractor. Ask to see the contractor's driver's license and copy down the address and identification number.
Copy down the license plate number of the vehicle that plows your driveway.
If you have special requirements, spell it out in the contract (for example, if you are an emergency responder who must have your driveway plowed by 7:00 a.m. to get to work, make sure it is in the contract).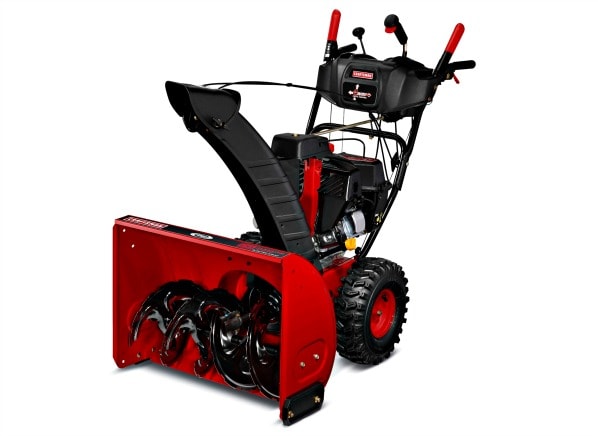 The best snow blowers from our tests
Some of the snow blowers on Consumer Reports' top picks list are in the average price range of $875 including the following:
Two-stage gas:
Compact two-stage gas
—Mandy Walker & Mary H.J. Farrell