20 seconds of hand washing could save your life
If you don't see your doctor or nurse do it, ask
Published: January 18, 2015 06:00 AM
Medical experts have known for more than 100 years that hand­ washing prevents infection from spreading. We also know that promoting good hand hygiene can change bad habits—one three-year hospital-based campaign improved compliance by 38 percent and cut infections in half, according to a study in The Lancet, a British medical journal.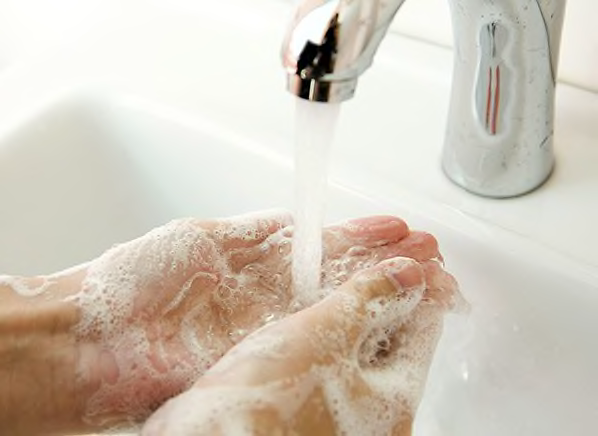 So it's really difficult to understand why health care providers still don't wash up everywhere, all the time. In a recent Consumer Reports' survey of 1,200 people who had been recently hospitalized, only about half of the patients always saw their doctor or nurse wash their hands. And when workers get tired, their habits get sloppier. A study in the Journal of Applied Psychology found a 9 percent drop in hand washing from the beginning to the end of a 12-hour hospital shift. No wonder an estimated 1 in every 25 hospital patients will get an infection this year, accord­ing to the national Centers for Disease Control and Prevention.
Not surprisingly, people aren't comfortable asking doctors and nurses about hand-­washing. In our survey, only 16 percent of patients who did not see their providers wash usually asked them to do so.
Why not? More than 40 percent said they didn't speak up because their doctor or nurse was wearing gloves. (Note that gloves don't necessarily stop the spread of infection.) Twenty percent said nothing because they felt uncomfortable questioning their doctor or nurse, 12 percent did not want to offend their providers, and 9 percent were concerned that they would be treated poorly if they spoke out.
Our advice? Make a respectful request that your providers wash their hands. "It is all about the tone and the framing. If you ask someone in an aggressive way, you are going to get an aggressive response," says Leana Wen, M.D., a director of patient-centered care at George Washington University in Washington, D.C. Try saying this instead: "I have heard stories about hospital-acquired infections. I just want to make sure all of my health care providers wash their hands before they examine me."
—Karyn Feiden