5 ways to declutter your desk
These handy tools will tame the tangle of wires in your home office
Published: January 21, 2015 10:00 AM
Time to wrestle your wires, corral your cables, and master the mess on and around your desk. There are good do-it-yourself options (like bundling up power cords with garbage-bag ties or a roll of Velcro), but these five ways to declutter your desk go further—they make the most of your space and add a little pizazz to your cleanup.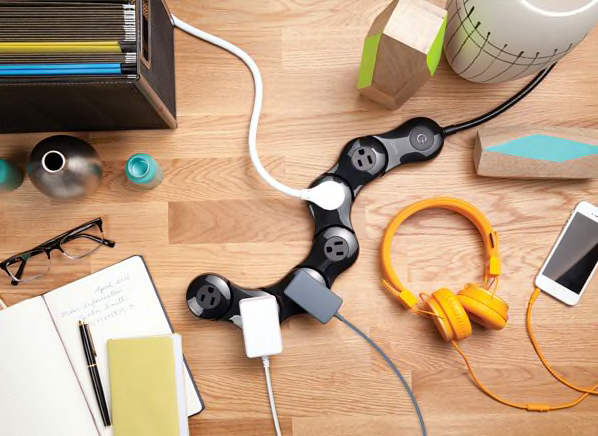 Pivot Power
At least one or two plugs on your power strip are probably unusable because big adapters cover them up. The flexible Pivot Power ($30 at Quirky.com) creates more space between adapters as needed. Plus, you can bend the Pivot Power to better fit into tight spaces. An app for the $60 Wi-Fi-connected Genius version lets you control two plugs from outside your home so you can perform tasks such as turning on a lamp.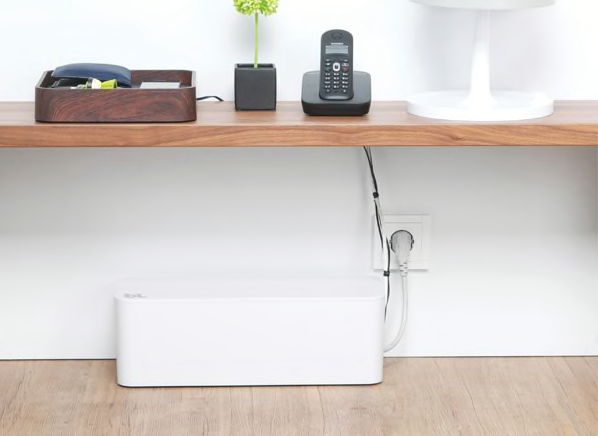 Cable Box
This gadget is low tech but useful. Place your power strip into the Cable Box ($30 at bluelounge.com) and feed the wires through a slot on the side. Rubber feet on the bottom prevent slippage, and the box is flat so you can place charging devices on top of it.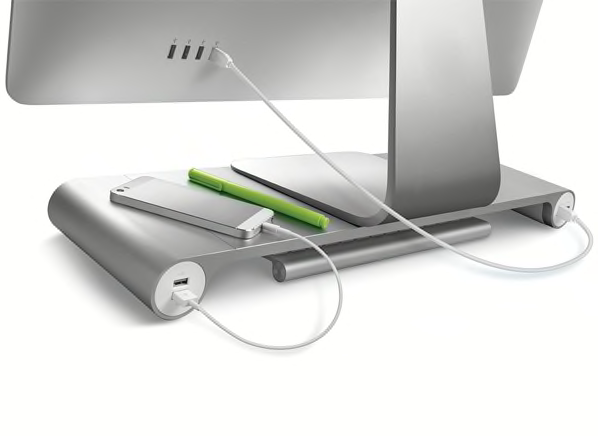 Space Bar
The multifunctional Space Bar ($99 at containerstore.com) raises your monitor off the desk for more ergonomic viewing and helps declutter your desk by providing storage space for your keyboard. It includes six built-in USB ports—four are for syncing and charging your devices, and two are high-power ports for faster charging. The aluminum device can hold up to a 20-lb. monitor.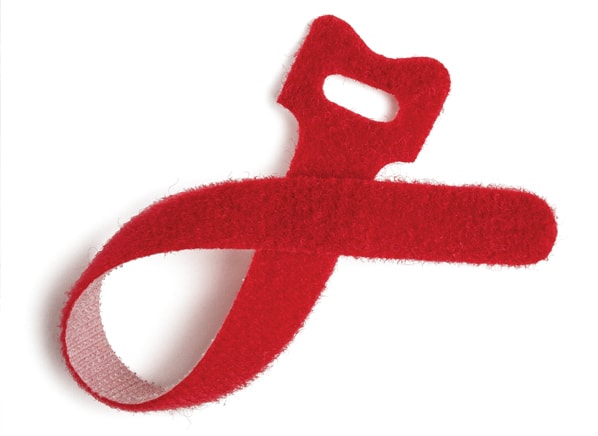 Hook and Loop Wraps
These color-coded cable ties ($2.09 at cabletiesandmore.com) help you identify which device on your desktop each power cord handles. A five-pack—with one wrap each in black, blue, green, red, and yellow—costs $2.09.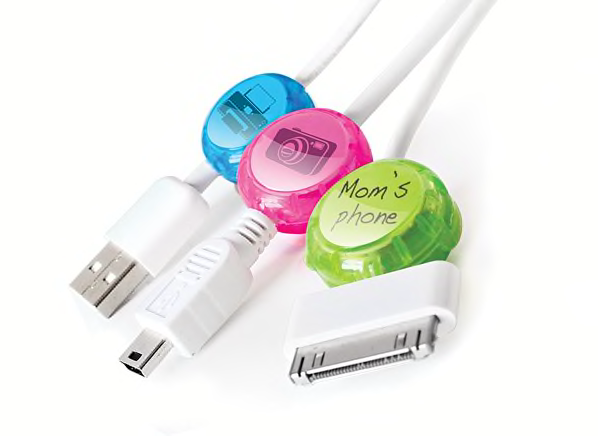 Dotz Cord Identifiers
Brightly colored Dotz ($7 at OfficeMax.com) are another way to help you easily distinguish one cable from another. Snap a Dotz onto the wire, then add one of the included 24 icon stickers or write the information on one of the stickers. The cord identifiers come in packages of five different-colored Dotz.