First finds from CES 2015
These 7 tech-world hopefuls throw innovation at everything from photography to baking, and from pet care to smart appliances
Published: January 05, 2015 01:20 AM
The Consumer Electronics Show is getting underway in Las Vegas, and we've already been out scouting for innovative intros. Yes, the big news from CES usually comes in the realm of TVs and other high-profile products, but the show is also filled with the experimental and offbeat, especially when it comes to the emerging world of connected devices. Here's what we spotted Sunday night, Jan. 4.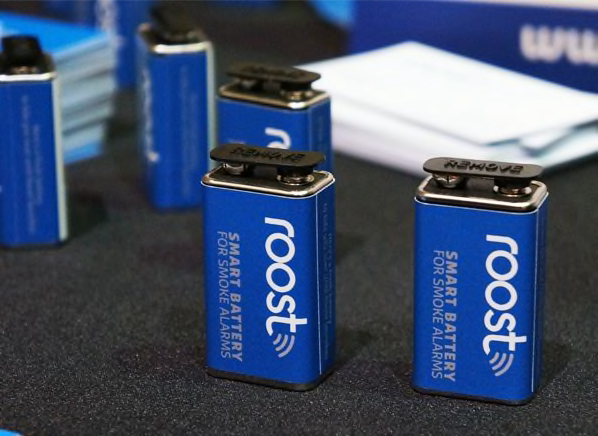 The Roost smart battery (expected in June for $35) promises to turn old smoke detectors into smart smoke detectors. It replaces a conventional 9-volt battery and has a built-in Wi-Fi antenna—the manufacturer promises a five-year lifespan. The Roost uses an audio sensor to detect when your alarm is going off, then sends you an alert on your smart phone. It will also signal you that it's running out of juice, weeks before you start to hear that annoying midnight chirping. Watch our video on the Roost smart battery above.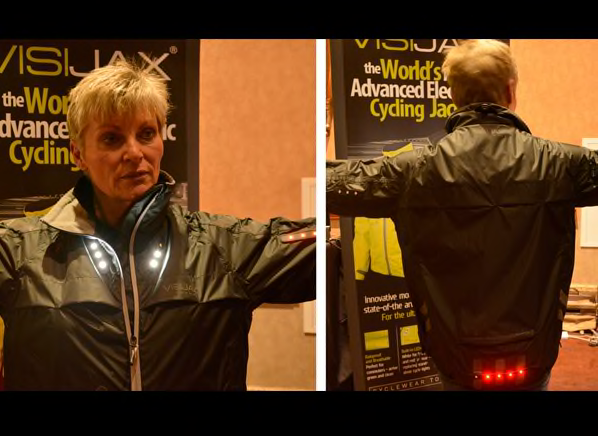 The Visijax Commuter Jacket ($160) aims to make cycling safer, especially at night. It incorporates 23 high-intensity LED lights (white in front, and red in back) and it does some neat tricks with them: Lift an arm to indicate a turn to the left or right, and a motion sensor sets off a blinking signal light on the appropriate sleeve. The jacket is available in black, red, or yellow.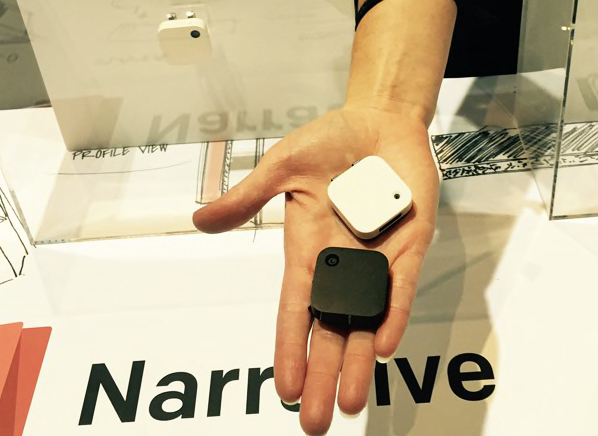 The Narrative Clip 2 ($199, black in this photo) joins the $149 Narrative Clip 1 (white) in making the world a bit more memorable. Or, perhaps, creepy. Both devices shoot a new image every 30 seconds while clipped onto a collar or bag strap, constructing a continuous photographic record of the user's life. The new model has Wi-Fi and Bluetooth connectivity for transferring photos, while the older device needs to be plugged into a computer at the end of the day. Images can be stored in the company's servers.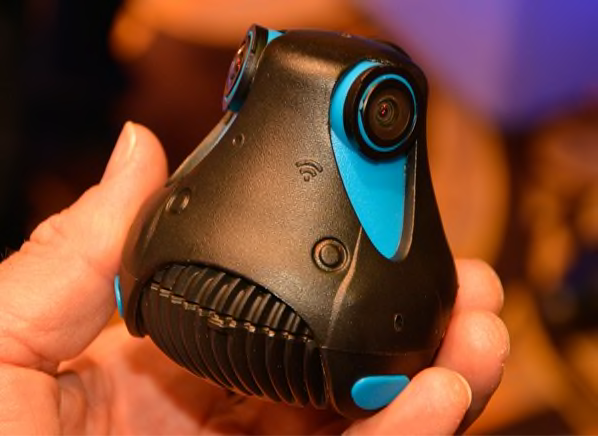 The 360cam ($500) from Giroptic joins a growing group of action cams and digital cameras that can capture both HD video and still photos in a 360-degree panorama. This action cam does so by stitching footage from its three lenses together. According to the company, it captures the entire panorama in full HD video, and can also produce still panoramas (8 megapixels). Other features include surround sound with three microphones, GPS geotagging, and video streaming over Wi-Fi.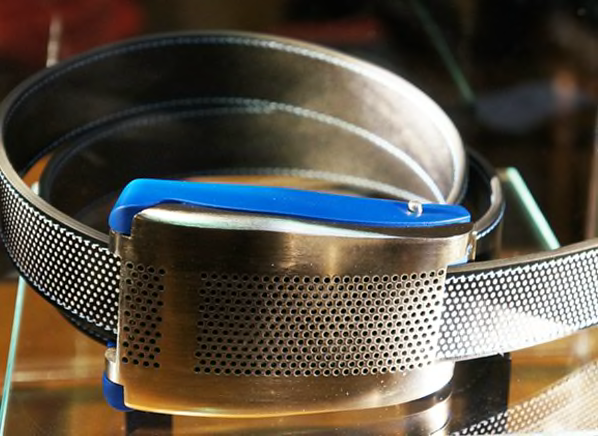 Among the more speculative products we've seen thus far is the Emiota Belty—a smart belt with a rechargeable battery and built-in actuators that should allow it to automatically adjust to your changing waistline. The device also logs trends in waist girth, and activity. If it senses that you have been inactive for a while, it could alert you—potentially with a light belly squeeze. The perfect piece of wearable tech to bolster New Year's resolutions? A gimmick doomed to a short life? You decide.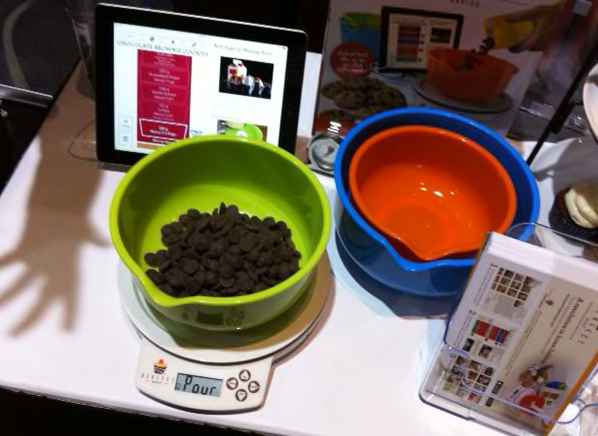 Perfect Bake ($70) is a smart food scale and app combo that makes baking foolproof. Plug the scale into your tablet or smart phone and the app will walk you through a recipe step-by-step. No need for measuring utensils—place one of the three bowls that come with the system on the scale and as you add each ingredient, the app tells you when to stop. It will even alert you if you forgot to add an ingredient. And it allows you to adjust recipes to scale precisely. Users can pick from about 300 recipes or create their own.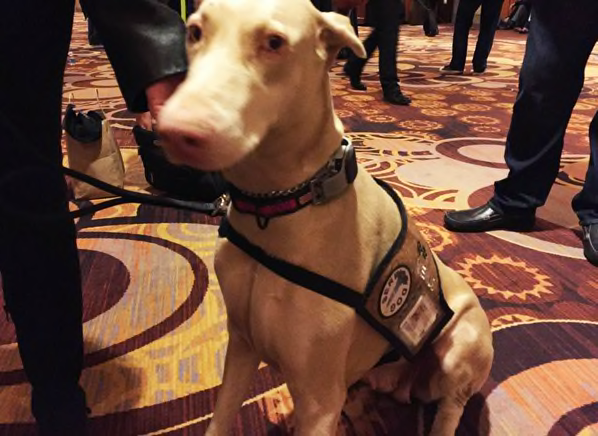 The Tagg GPS Plus ($70), modeled here on the lovely Venus's collar, is a wearable tech device for dogs and their helicopter pet parents. The device has an air temperature sensor that alerts owners when dogs are experiencing extreme heat or cold. Also built in are GPS tracking and activity monitoring capabilities.

Click on the image above to find all of Consumer Reports' coverage from CES 2015.