An app that gets rid of monsters under the bed
Sleep Number SleepIQ Kids bed is both fun and flexible
Published: January 07, 2015 12:45 PM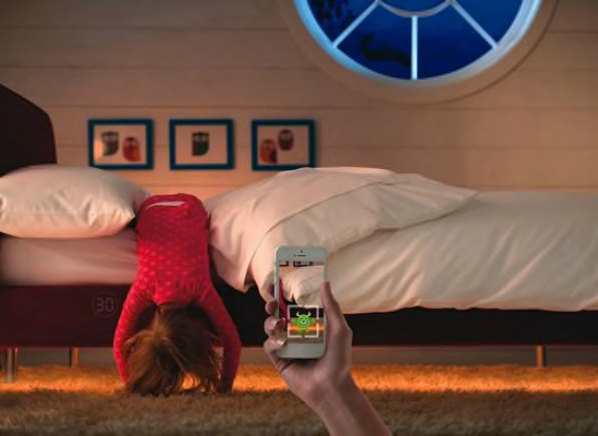 Paying $1,000 for a child's mattress may seem a bit much but Sleep Number claims that its new SleepIQ Kids bed will grow with your child, making it worth the expense. Just like Sleep Number adult mattresses, you can adjust the bed's firmness to your preference. The mattress also tilts up for reading and, better yet, a light shines under the bed when a child gets up at night. But best of all, the connected app has a "monster detector" so the little darlings can sleep worry-free. Consumer Reports hasn't tested the SleepIQ Kids but two adult Sleep Number beds are some of the best in our tests.

Called, "the smart bed for smart kids," the SleepIQ Kids bed is on display at CES 2015 in Las Vegas. Sleep Number claims that the bed has so many fun features that your kids will look forward to going to bed and develop better sleep habits. That remains to be seen but the SleepIQ Kids bed does have a few features that may help. Using an app, parents can slowly dim the lights or turn them off remotely after the child is asleep. They can also be alerted when the child gets out of bed—and then start the process all over again! In a pinch, you can destroy any (virtual) monsters under the bed with the amusing app.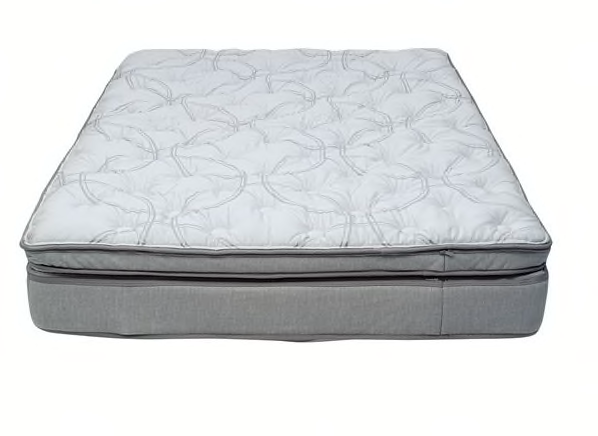 Sleep Number beds excel in Consumer Reports' tests
Consumer Reports tested two adjustable air Sleep Number mattresses and both were tops in our mattress tests. The Sleep Number i8 bed, $3,000, edged out its brandmate, the Sleep Number c2 bed, $700, but you may want to save the money and choose the less expensive model. Here's how they compare:

There's a lot to like about the Sleep Number i8 bed if you sleep primarily on your back. As with other memory foam, adjustable air beds from this company, you and your partner can adjust the firmness of independent halves of the bed to your preference. Besides its superb back support, the mattress was impressive at supporting you while you're on your side. The mattress measures 12 inches high—so you won't need deep-pocket fitted sheets.

With the Sleep Number c2 bed, you don't have to pay thousands to get impressive side support and even better back support. You'll pay $2,300 less without a noticeable difference in support. Trying the bed in the store before buying will tell you if the thinner top foam layer on this mattress is less comfortable. It measures just 8 inches high—so you'll also get by without deep-pocket fitted sheets.

Prefer innerspring or memory foam mattresses?
Consumer Reports has tested numerous models. Our-top-rated innerspring mattress is the Serta Perfect Day iSeries Applause, $1,075. It's also a CR Best Buy. Among memory foam models, the Novaform Memory Foam Collection Serafina 14" from Costco is our top pick. And at $650 it's also a CR Best Buy.
—Mary H.J. Farrell (@mhjfarrell on Twitter)