Bloom cervical ring helps women pinpoint their most fertile days
The device can send an alert to a smart phone
Published: January 06, 2015 09:30 AM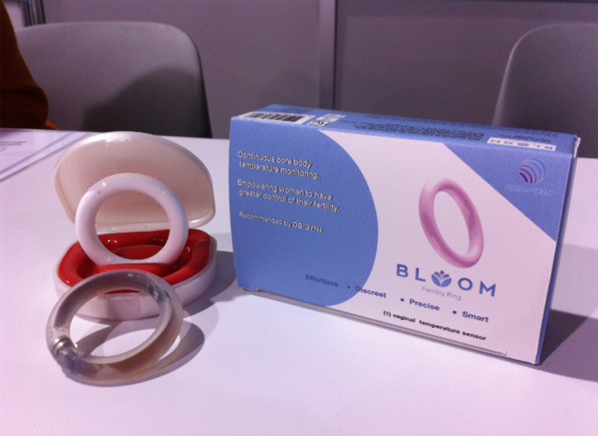 Many women trying to conceive take their temperature at the same time every morning to predict their most fertile days. A number of over-the-counter numerous kits are designed to make the process simpler for you. The Bloom cervical ring, launched here at CES 2015, adds a high-tech twist to the process. The device tracks changes in your body's temperature and sends an alert to your smart phone when it determines the time is right.

The manufacturer, Prima-Temp, says that the device—a temperature sensor wrapped in medical-grade silicone—is sensitive to temperature changes of as little as 0.05° F. Once inserted, the Bloom is supposed to alert your phone when it detects the slight dip in body temperature that occurs one to two days before ovulation.
A Prima-Temp representative expects the Bloom cervical ring to be on the market this summer at a price of less than $200.
—Trisha Calvo

Click on the image above to find all of Consumer Reports' coverage from CES 2015.