Car gesture controls usher in Minority Report interface era
Sci-fi-grade hand waving looks cool, but not always better
Published: January 09, 2015 03:00 PM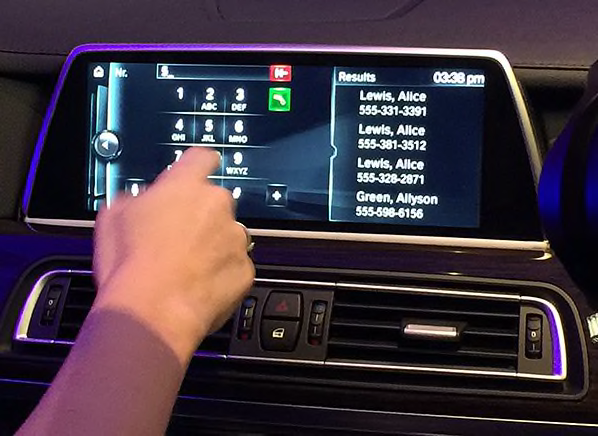 Lots of new cars offer voice controls as an alternative to conventional knobs and buttons. Soon waving your hand may be part of the mix.
We saw demonstrations of gesture controls from BMW and Volkswagen at CES, with the capability to let you perform a variety of functions from adjusting music volume to opening and closing the sunroof.
But while all that can look pretty impressive in a well set up booth with carefully selected background music and lighting—and at a show packed to the rafters with high-tech gadgetry that you've been trolling for a series of 16-hour days—sometimes you have to step back and think: Does this really make any sense?
Our BMW demo was conducted by a very patient company representative, who repeatedly twirled her finger in front of the radio to show how she could raise and lower the volume while our most excellent video guy kept asking for one more to get it just right for the folks back home. The thing is, the resulting video shows a volume knob right under her finger. I don't mean to be rude, but what is the advantage here?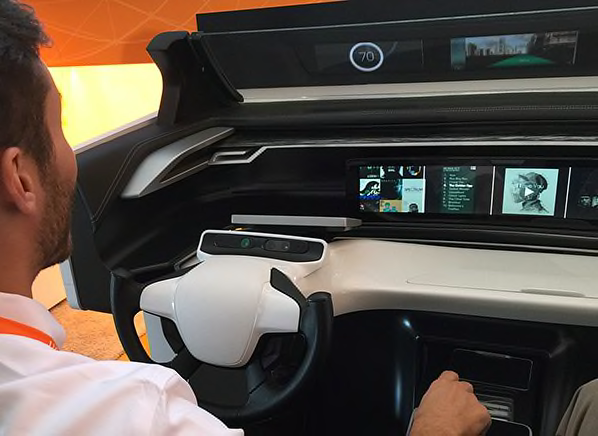 Next up was a stop at the Volkswagen booth, where we saw a Golf R whose sunroof could be opened with a backwards wave of the hand in the general area you'd expect to find a conventional sunroof control, in the center of the ceiling just behind the windshield. Closing it was as simple as reversing the motion. That seems to make a little more sense, even if a conventional knob remains.
But arguably the best application we saw of gesture controls was at the automotive supplier Visteon's booth, where their system of the future combined a head-up windshield display with a camera that tracks what the driver is looking at. If the driver's gaze is focused on the temperature display on their side, it gets a little brighter to acknowledge they're looking at it. If they then make an upward hand motion, the temperature on that side of the car is raised. Adjusting the passenger side temperature works the same way.
Admittedly, adjusting the temperature for your passenger can be a risky business. But the Visteon system clearly shows how combining gesture control with a windshield display and a camera could make gesture control more than a gimmick and help keep drivers focused on the road ahead.
—Jim Travers with Seung Min Yu

Click on the image above to find all of Consumer Reports' coverage from CES 2015.