How to choose the best bars for a healthy snack
Consumer Reports' testers munched on chocolate and berry nut flavors
Last updated: March 04, 2015 03:30 PM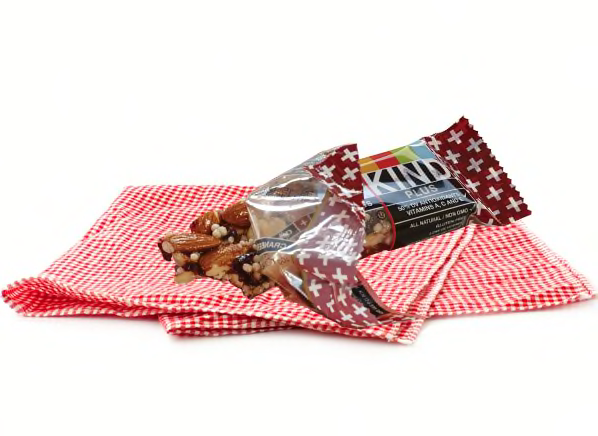 Snack bars might seem like a healthy choice for those munchie moments, with images of wholesome berries and nuts on the wrapper and claims such as "superfoods in every bite." But the truth is that not all bars are a healthy snack—some have about the same calories, fat, and sugar in every bite as a candy bar.
Some of the snack bars that Consumer Reports tested had as many as 280 calories—that's more than a regular Snickers bar. But some had as little as 140. Total fat ranged from 4 to 14 grams, sugars ranged from 1 to 22 grams, and sodium went from 0 to 270 milligrams. So it really pays to choose the right snack bar.

Is your snack bar a dud?
A fast way to figure out whether a bar is a healthy snack: Read the ingredients list. Here are four things to watch out for:

Highly processed ingredients. Instead, make sure real foods are high on the list, such as oats, raisins, blueberries, nuts, dates, and dried cranberries.
Sugars. In addition to processed sugars like high fructose corn syrup, look out for multiple listings of sugars—including honey or fruit concentrate—and artificial sweeteners, too.
Added protein and fiber. Soy protein or chicory root listed as the first ingredient means that the manufacturer boosted protein and fiber with less wholesome ingredients.
Lots of fat. Well less than half of the total fat in a bar should be the saturated kind. And avoid bars with partially hydrogenated oil. It signals trans fat, which is linked to heart disease.
As an example, Special K Protein Cranberry Walnut snack bar packs 10 grams of protein, but soy protein isolate was listed as the first ingredient, and it contained partially hydrogenated oil, which helped drag it down to the bottom of our ratings. Plus, the artificial fruit flavor dominated, and it had a cloying, lingering sweetness.
The following chocolate snack bars got low scores for either taste or nutrition. Some have highly processed flavors and tasted like they were made in a lab rather than in a kitchen. All have a number of added sugars and list soy protein isolate, used to add protein, as a first ingredient. Plus, half of the fat in the Special K and Clif bars is saturated, an unhealthy ratio.
Luna Protein Chocolate Peanut Butter
Odwalla Chocolate Peanut Butter

Special K Protein Chocolate Peanut Butter

Clif Builder's Chocolate Peanut Butter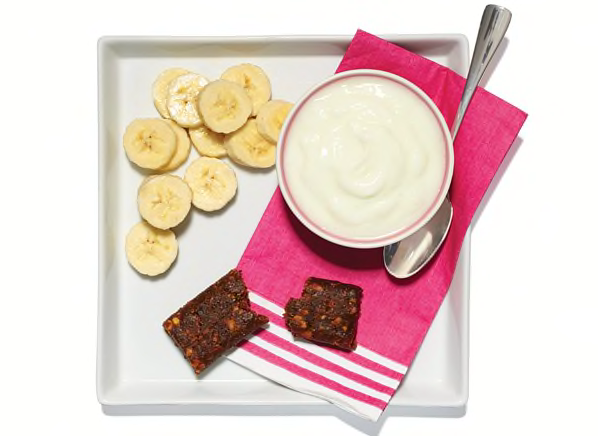 How to turn a snack into a meal
Even the best snack bars aren't good meal replacements. But if you're tempted to grab a bar for an on-the-go breakfast or lunch, it doesn't take much to make it a healthier munch.
Simply pair it with a banana and a small container of low-fat plain yogurt for a meal that totals fewer than 400 calories.
—Sue Byrne
Editor's Note:
This article also appeared in the February/March 2015 issue of ShopSmart magazine.