Lenovo adds to growing list of inexpensive tablets
Two new offerings start at $99; other debuts include a 14-inch Yoga convertible
Published: January 05, 2015 03:00 PM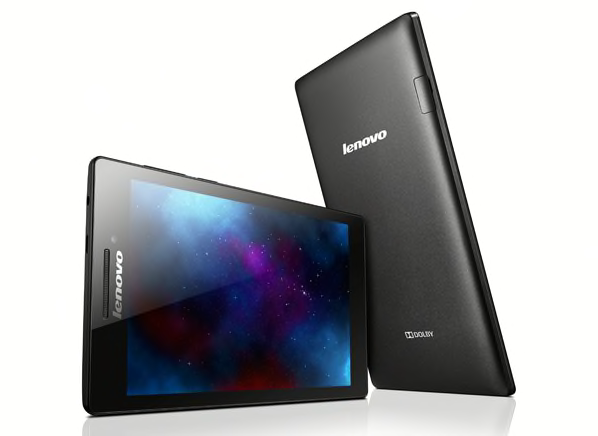 Lenovo is hitting the low-cost tablet market with two new models introduced here at CES. The company also launched an all-in-one desktop, a new Yoga model, and a new ThinkPad, along with a few other items.
The TAB 2 A7-10 and A7-30 start at just $99. The A7-10 gets 8 hours of battery life, Lenovo says, as well as up to 32GB of storage and a quad-core processor. The display has a resolution of 1024x600. The A7-30 doubles as a phone if you add the optional 3G feature. Lenovo is positioning the tablets for first-time tablet buyers.
Low-cost tablets have gotten better of late. The touchscreens on earlier models, for example, weren't as responsive as they are now. Even now, most tablets with prices hovering around $100 have less than eight hours of battery life, our Ratings show. We'll give these Lenovo models a try as soon as they're available, in January and March.
Lenovo's expanding its line of convertible computers with 11-inch and 14-inch versions. The 14-inch Yoga 3—large for a convertible—is still very thin at just under an inch. They're equipped with up to Core i7 processors from Intel. Prices start at $799 and $979 respectively.
Lenovo's new C Series all-in-one will come with 21.5- and 23-inch edge-to-edge displays with 1920x1080 resolution. Prices start at $429 and $729. The C Series desktops will be available in March.
Mobile users might find Lenovo's lineup of ThinkPad Stack products useful. There's a power bank to keep phones and laptops powered up, a 1TB USB 3.0 mobile hard drive, a wireless access point, and a pair of Bluetooth speakers. What makes them unusual is their ability to magnetically interlock. Combine that with their wireless capabilities, and you've got a less-cluttered, less space-hogging work environment.
--Donna Tapellini

Click on the image above to find all of Consumer Reports' coverage from CES 2015.