Misfit Shine activity tracker gets even shinier, thanks to Swarovski
The companies have partnered to create a beautiful collection
Published: January 05, 2015 09:00 AM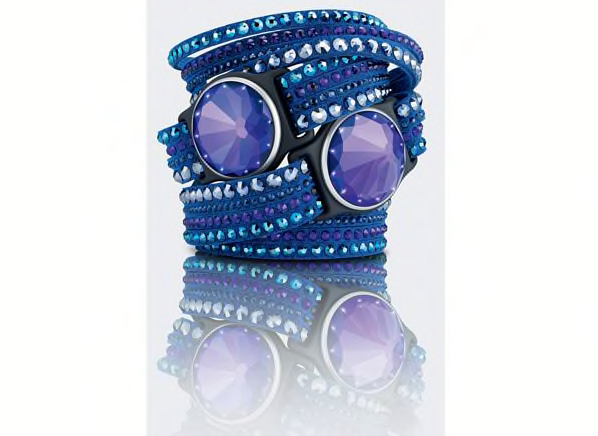 Here's one answer to the complaint that wearable tech devices just aren't generally that attractive. At CES 2015, Misfit—maker of the Shine and the Flash, two of the more aesthetically pleasing activity trackers—announced a new partnership with Swarovski, the well-known producer of cut crystal. The result: Two new Shine devices, both topped with a single light-catching crystal, and nine crystal-bedecked accessories. Smart bling!

Like their predecessors, the two new Shines, one clear and one violet, track your movement and sleep patterns, and sync wirelessly with a mobile app to keep track of the data they collect. If you don't have time to sync, just tap on the face to see how far you've come toward reaching your daily movement goal, and LEDs light in a circular pattern.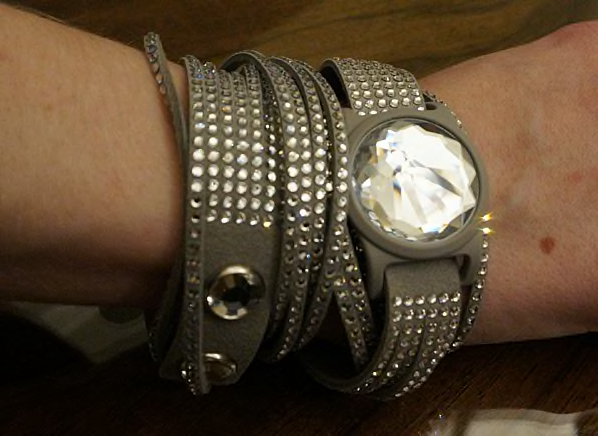 The violet Shine goes a step further, tech-wise: It incorporates what the companies call "energy-harvesting technology." Basically, it's solar powered, so no batteries needed.
The nine Swarovski Shine accessories include several new pendant and bracelet designs; you just pop the Shine into whichever you want to wear. They're priced from $70 to $ 150. Three introductory sets include two accessories each and range from $170 to $250. You can pre-order starting today, at misfit.com.
Check back soon for our test results on activity trackers.

—Carol Mangis

Click on the image above to find all of Consumer Reports' coverage from CES 2015.