Is it time to buy a robotic vacuum?
Consumer Reports tests the claims—and the bells and whistles
Published: February 04, 2015 10:30 PM
In Consumer Reports' tests of robotic vacuums, none of the $400-$800 models has ever cleaned much better than a stick vacuum that costs hundreds less. But the notion of going about other tasks—or even napping on the couch—while vacuuming the floor has a cachet even for those of us who'd never buy one. Here's an early rundown of a few models currently being tested in our labs:
iRobot Roomba 880
The iRobot Roomba 760 was the top performer in our last tests of robotic vacuums, and the manufacturer has made a number of changes since then. Along with a claimed five times more suction than previous generations of the Roomba, the iRobot Roomba 880, $700, uses no brushes for its primary pickup. Instead, it uses dual "extractors"—essentially ridged rollers that turn in opposing directions—to draw dust and debris upward toward the sealed, HEPA-filtered bin. We'll see how well it works against clinging pet hair along with other materials we distribute across the bare floor and carpet we use in our tests.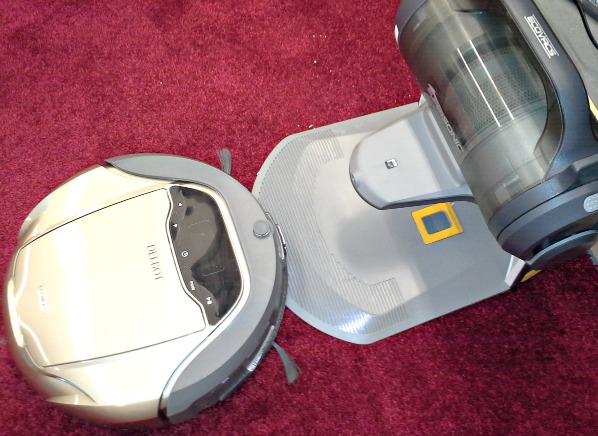 Ecovacs Deebot D77
The Ecovacs Deebot D77, $700, has a few features we found unique to the batch we're currently testing. For one, its base hosts a removable canister that acts as a repository for what the Deebot vacuums up. (The manufacturer claims it empties itself upon returning to the base.) The lightweight canister is a vacuum unto itself and can be used wherever the Deebot can't go—and comes with 12 attachments, including an extendible wand. Ecovacs also says that its side brushes are longer than those of other robotic vacuums for more effective edge cleaning, but stay tuned.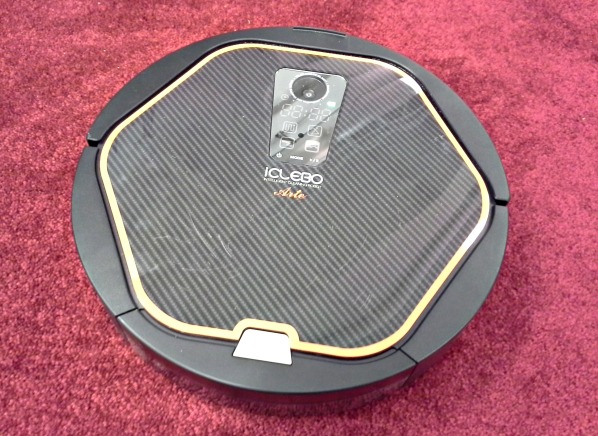 iClebo Arte YCR-M05
The iClebo Arte YCR-M05, $450 from Yujin Robot, is the only robotic vauum in our test batch that can wet-mop a bare floor as well as vacuum—without the need to remove the vacuum's brush before installing the microfiber pad. It isn't Wi-Fi enabled like its sibling iClebo Smart, but so far we like this model. Among claims are that it has the shortest charging time at less than two hours. But as with all such statements, we'll let you know what measures up in testing.
Need a new vacuum?
There are other robotic vacuums on the horizon, including models from Dyson, Samsung, and LG, and we plan to buy them for testing as well. Need another type of vacuum? For routine deep-cleaning of carpets, no robotic, regardless of price, can serve as a replacement for a full-sized upright or canister. Stick and hand-held vacuums have their place as well. For more details, read our vacuum buying guide and check our Ratings of more than 140 vacuums.

—Ed Perratore (@EdPerratore on Twitter)