Shovels that make light work of heavy snow
The trusty old snow shovel gets some innovative upgrades
Published: February 23, 2015 02:00 PM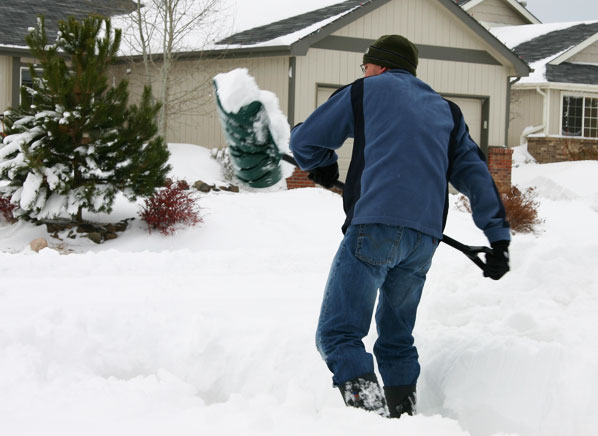 Because snow blowers require upkeep and storage space, not every homeowner is interested in owning one. So it's fortunate that manufacturers continue to come up with new variations on snow shovels. Consumer Reports recently tested two innovative shovels—including a beefy option for those who can push snow but not lift it—and we're looking at a third shovel that won't be available until after the snow melts.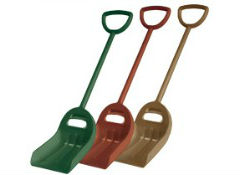 We bought this all-plastic shovel for $35 at a nearby True Value hardware store. It might not impress you at first, but we found the Titan rigid, heavy, and well suited for even moist, slushy snow.

The wide, D-shaped handle lets you use two hands and your body to direct the shovel beneath packed snow, and the slot at the top of the shovel's pan lets you grip the shovel closer to the load for when you need some extra oomph. While this forces either deep knee bends or some serious bending, it's handy for infrequent lifting. Another plus: Because it's plastic, snow doesn't stick to it as readily as with an aluminum shovel. We don't recommend the Titan for light, fluffy snow. But for the heavy stuff, it's a nice addition to your arsenal.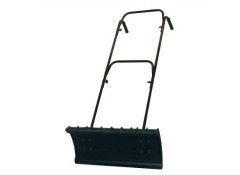 Nordic Plow manufactures snowplows for select models of lawn tractors and zero-turn-radius riders, and the Perfect Shovel looks like a scaled-down version of the plow. It's not quite a shovel since it's a push-only tool. Still, the product shows a lot of thought and should work for up to six inches of snow if it's not too compressed.

We found it surprisingly effective, appreciating how it bites into the brittle crust under about four inches of snow, and digs under even car-packed snow. The vertically textured grips are adjustable and comfortable. Another plus is that pulling out two pins lets you rotate the upper, rounded edge to the blade's bottom—in case you're clearing a gravel or otherwise uneven surface. We tested the 24-inch model, $150 at Home Depot. There's also a 36-inch model, but we suspect it would be limited to only a couple of inches of snow since there'd be 50 percent more to push.

The other shovel we're testing, the Snow/Scoop Shovel from Bosse Tools, won't be at retailers until the spring. The $80 model has a circular, swiveling handle halfway down the shovel's shaft. We'll let you know how it does in our tests, confident that you'll still have snow on your mind—if not in your driveway.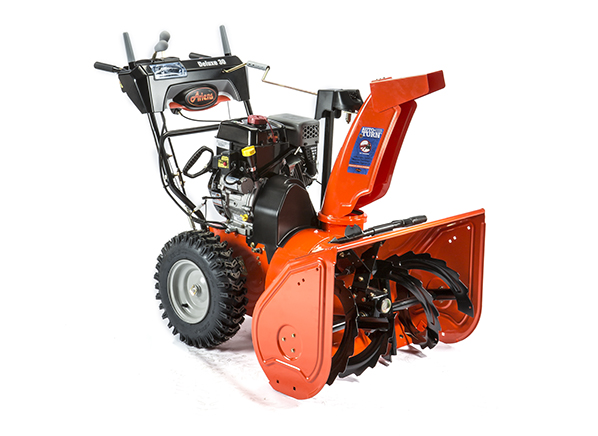 Prefer a new snow blower?
Normally at this time of year, snow blowers are gone from store inventories, but the number of snowstorms across much of the country has all but guaranteed that many retailers have restocked. If you're shopping for one, be sure to check out our snow blower buying guide before checking our Ratings of more than 110 snow blowers. Among top-scoring gas models are the two-stage, 30-inch Cub Cadet 31AH57S, $1,500, and Ariens 921032, $1,300, the compact, 24-inch two-stage Craftsman 88173, $680, and the single-stage, 21-inch Toro Power Clear 721E, $570.

—Ed Perratore (@EdPerratore on Twitter)