The most important way to stay safe in the hospital
Have a friend or family member with you as much as possible
Published: February 23, 2015 04:45 PM
Having someone with you when you're in a hospital is one of the keys to a safe and comfortable experience. In a 2014 national Consumer Reports survey of 1,200 people who were recently hospitalized, those who had a friend or family member with them were 15 percent more likely to say that they had been treated respectfully by medical personnel and 13 percent more likely to say that staffers always spoke to them in easy-to-understand language.
An advocate can help in other ways, too. In our survey, 24 percent of people thought there weren't enough nurses available at some point during their stay. Almost 30 percent said they experienced a medical error, such as a wrong diagnosis or medication or a hospital-acquired infection, and those patients were more likely to say there was a nursing shortage.
A friend or family member is no substitute for professional care, but respondents with an advocate said that person helped make them comfortable, asked doctors and nurses questions, gave the staff information about their medical history and how they were feeling, and helped make plans for their care after discharge. Not all hospitals will let advocates stay after official visiting hours, but many do . . . if you ask.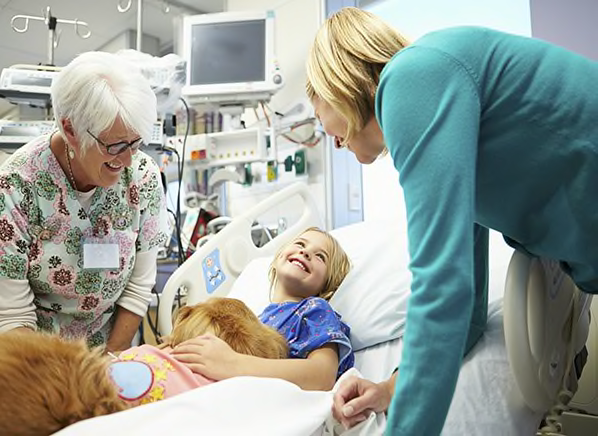 Choose your advocate carefully

An effective one has the confidence to raise concerns and the ability to make firm but polite requests. "Being a good listener is important," says Lisa McGif­fert, director of the Consumer Reports Safe Patient Project. "You want someone who can help you process and document the information you're given. If the doctor is telling you something complicated or upsetting, you may miss important information. An advocate can help you ask the right questions or be better prepared for what is going to happen."
Introduce your advocate
Make sure every doctor and nurse who enters your room meets your advocate, and let them know it's OK to share information about your condition and care with him or her. Consider making that person your health care proxy so that he or she can make decisions for you if you can't.
Have your advocate there when you need one the most
Doctors often make rounds in the early morning, so you'll probably be given medical updates then. Changes in nurses or care, such as when you're moved from intensive care to a regular room, can increase the chances for error, so someone should keep a watchful eye out then, too. And have your ad­vocate with you when you're discharged to help you understand and remember what you need to do at home to further your recovery.
—Trisha Calvo