Remodelers spare no expense on master bathrooms
Houzz survey shows budgets ranging from $2,500 to $50,000
Published: March 27, 2015 08:00 AM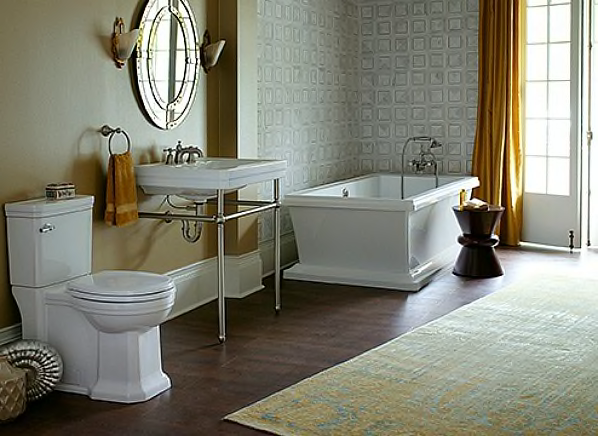 Showers and tubs for two, chandeliers, bidets, and televisions are just a few of the upscale renovations that some homeowners are adding to their master bathrooms, according to a recent survey from Houzz, an online home remodeling hub. Powder rooms and guest bathrooms are also getting the luxury treatment with wallpaper, hardwood floors, and sinks that make a statement. But not all bathroom upgrades are budget busters, says Houzz. A number of projects cost well under $2,500 and involve cosmetic work that homeowners can do themselves.

The survey included 3,200 Houzz users who are planning, in the middle of, or have recently finished a bathroom remodel. While the majority of those who participated said they are keeping the footprint of their bathroom, more than two-thirds said they are increasing the size of the shower in the master bathroom. Heated flooring and towel racks, and multiple sinks are other popular choices.

While five percent of those surveyed budgeted $50,000 or more to renovate their master bathroom, half of those asked planned to spend in the $10,000 range. Budgets for other bathrooms in the house were typically lower. Respondents across all age groups said the reason they were undertaking an upgrade was that they finally had the money to do so. New homeowners were the most likely to upgrade their bathrooms.

Baby boomers are more likely to install grab bars and curbless showers in their bathrooms although such other accessibility features as hand-held showerheads, seats in the shower, and non-slide floors were favored by Gen Xers and Millennials as well. Comfort-height toilets, which are up to two inches taller than conventional toilets, are another convenience.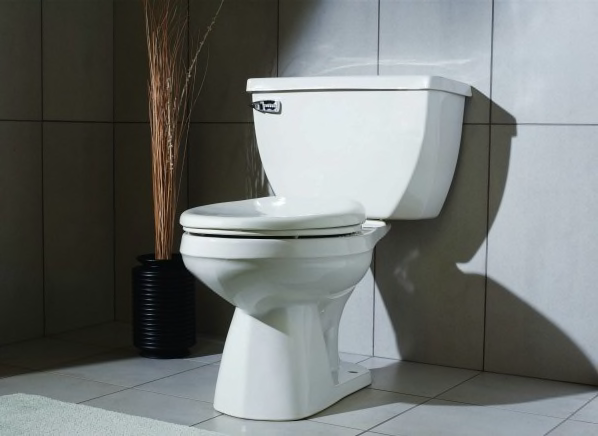 Best toilets from our tests
In Consumer Reports toilet tests, almost all of the top toilet picks are comfort height. The scores are based on our tests of solid waste removal, bowl cleaning, and noise. Here are the top five:
For more choices, see our full toilet Ratings and recommendations. And if you're planning a bathroom remodel, read our Bathroom remodeling guide.
–Mary H.J. Farrell (@mhjfarrell on Twitter)