Hackers infiltrate hotel Wi-Fi
Think twice before you log on to public networks
Published: March 27, 2015 06:00 AM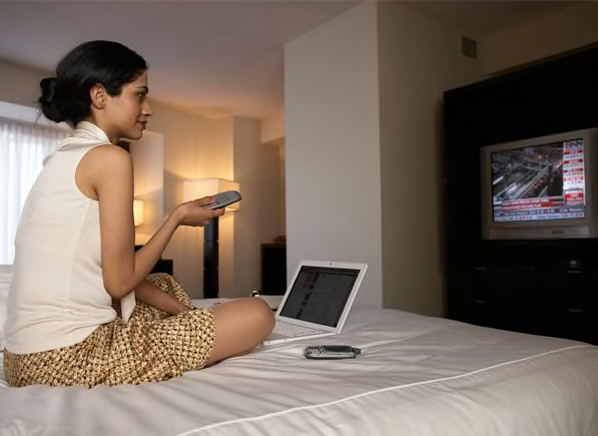 As Americans ramp up their planning for summer travel season, so is the risk of hackers infiltrating hotel Wi-Fi networks to steal guests' passwords and other sensitive information. When you log into the hotel's network, the Federal Trade Commission warns, you might get a pop-up for a software update. In fact, the pop-up is a scam: If you click to accept the download, you unknowingly load software designed to damage your computer or steal your information.
If you decide to use a public Wi-Fi network, protect yourself by taking these precautions:
Login or send personal information only to websites you know are fully encrypted. Look for "https" in the URL—the "s" stands for "secure." If you are switched to an unencrypted page, log out right away.
Don't stay permanently signed in to your account. When you've finished using an account, log out immediately.
Use encrypted networks. If you have a choice, WPA2 is the strongest.
Use a VPN. If you regularly need to access online accounts through public Wi-Fi networks, you may want to use a virtual private network (VPN). VPNs encrypt traffic between your computer and the internet, even on unsecured networks. You can get a personal VPN account from a VPN service provider or, sometimes, your employer; VPNs can also encrypt information sent over mobile apps. Or you may wish to bring your own mobile Wi-Fi hotspot, which encrypts traffic between your device and the Internet and uses the cellular network instead of public Wi-Fi. Another benefit of traveling with your own hotspot: You can avoid hefty hotel Wi-Fi access fees that can run from $10 to as much as $30 per day.
Install browser add-ons or plug-ins. For example, Force-TLS and HTTPS-Everywhere are free Firefox add-ons that force the browser to use encryption on popular websites that don't normally encrypt.
It's hard to break the habit of going online. But you might just have a more relaxed vacation if you key an eye on your Internet use. Certainly, you'll have a safer one.

—Catherine Fredman