How to protect yourself against uninsured drivers
'Naked drivers' are all over America's roads
Published: March 02, 2015 02:30 PM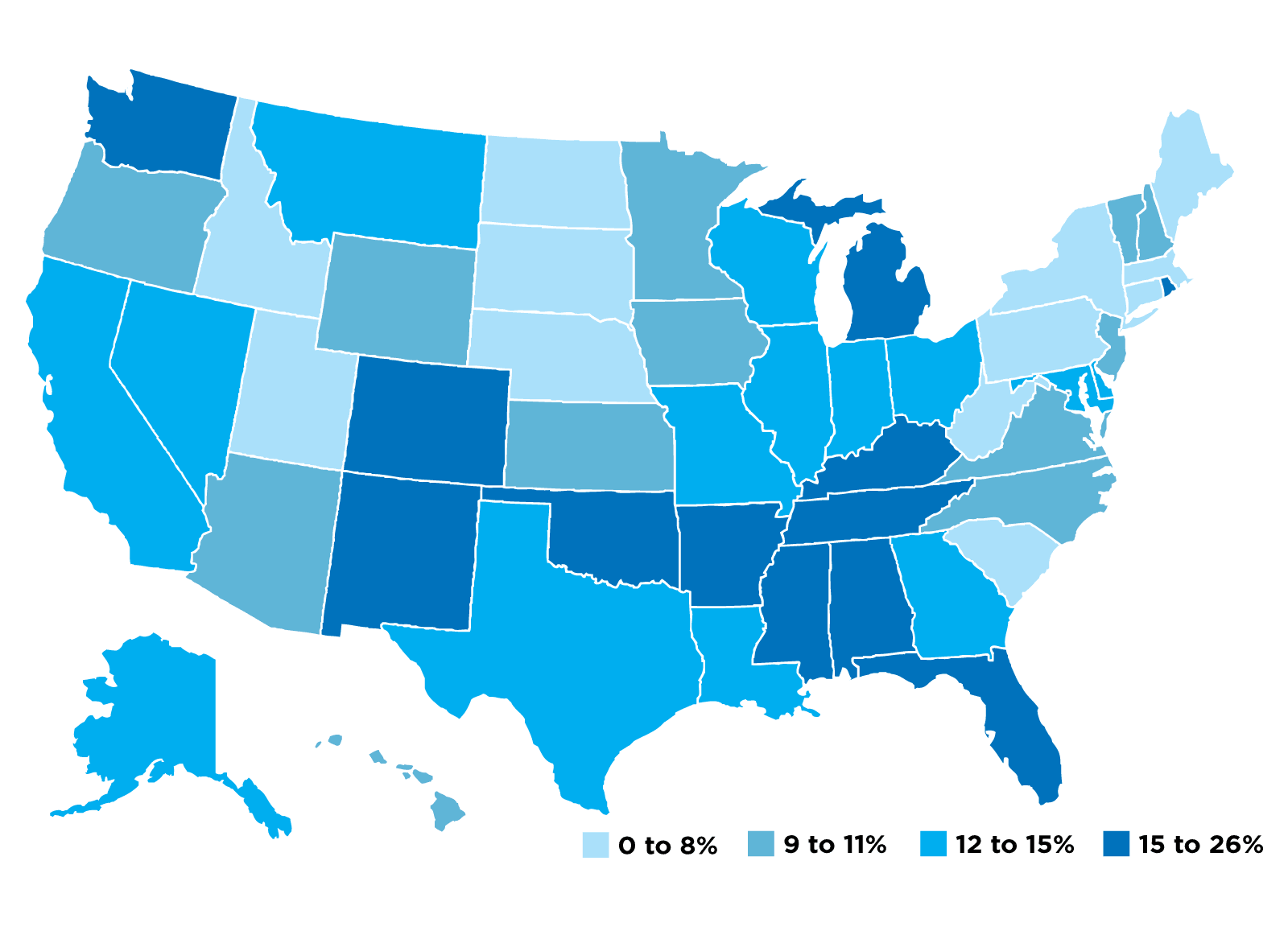 Although you might never consider driving without automobile liability insurance for bodily injury and property damage, many people do. An estimated 30 million U.S. vehicle owners "go naked"—industry lingo for not having insurance—according to a study by the Insurance Research Council (IRC), an organization financed by insurance companies.
Nationwide, the number of uninsured drivers is about 13 percent. But in some states, including Oklahoma, Florida, and Mississippi, 23 percent to 26 percent of all drivers are uninsured. In Massachusetts, Maine, and New York, the number of uninsured drivers drops to 4 percent to 5 percent, according to the IRC.
Those without insurance usually don't have it because they can't afford the cost. More than 30 percent of those drivers in California without auto insurance in 2005, for example, lived in the lowest-income ZIP codes in California. That compares with just 6 percent of drivers without insurance in the highest-income ZIP codes, according to the Consumer Federation of America.
"Low-income consumers often have a choice of buying insurance or food, and a rational person will buy food first," says Brian Sullivan, editor of Auto Insurance Report, an industry newsletter. "Those who do buy insurance often buy the state minimum limits, which is rarely enough for a serious accident."
On average, medical treatment for a non-incapacitating injury from a car crash costs $23,400—higher than the $10,000 to $20,000 minimum bodily injury insurance required by 14 states, including California, Florida, and New Jersey. No state bodily injury minimum covers the average cost of more severe incapacitating injuries, which comes in at about $72,700.
How to protect yourself
Buy uninsured motorist/under­insured motorist coverage. UM/UIM, as it's known in insurance circles, is your best defense against another driver's inadequate insurance. It stands in the place of the other person's missing or insufficient liability coverage, if he's at fault. That's important because your own liability insurance might not pay for injuries to you and your passengers if you're not at fault.
Also, without UM/UIM, you'll have to either pay for your losses or sue the other driver for damages in court, a headache that may reap little reward if the defendant has few assets.
One or both kinds of coverage are mandatory in 20 states, including Illinois, New Jersey, and New York, but it is a wise buy, even if it's not required. We recommend that you purchase UM/UIM with the same limits as your own liability coverage. You should buy $100,000 bodily injury per individual, $300,000 bodily injury per accident, and $100,000 property damage.
Your costs won't double if you do this. That's because insured-driver, UM/UIM coverage costs less. U.S. drivers spent an average of $792 for auto insurance but only $69 for UM/UIM in 2010 (the most recent year of available data), according to the Insurance Information Institute.
If after an accident you or your passengers need medical-care coverage, it would be provided through either the medical-payments or personal-injury-protection portions of your auto insurance policy. That would also cover some nonmedical costs, such as lost wages. As for car damage, your own optional collision insurance would cover that, but you must pay a deductible. In some states, such as Virginia, UM/UIM may cover the deductible.
Document the accident and damage. If you are hit by another driver, create a record of the accident and document who was at fault. Do that by calling the police to create an official accident report. Get the other driver's license, registration, plate number, and vehicle make and model information. Take pictures of the damage, and get the name and phone numbers of witnesses, and report the accident to your insurer.
Contact your insurance company. An uninsured driver might ask you not to report the accident to your insurer and promise to make good on your losses. Give him your sympathy but not your trust. If you don't report and your new pal comes back later with newly discovered injuries, your insurer might not pay because its ability to investigate the claimed damage has been lost.
—Jeff Blyskal (@JeffBlyskal on Twitter)