The problem with online doctors
Ads promise value and convenience. But can you believe them?
Published: March 10, 2015 04:30 PM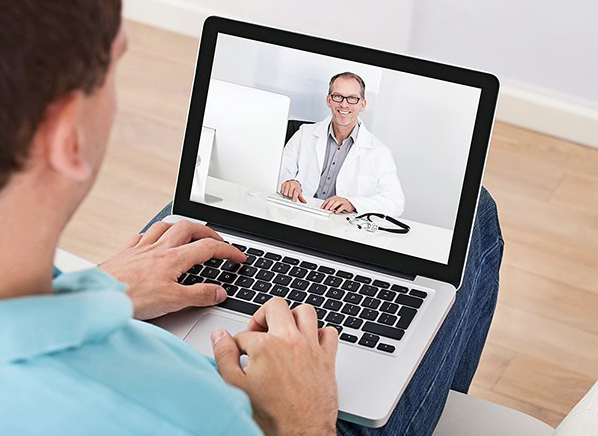 Maybe you have a sore throat or an itchy rash and you want care now. But it's too late for office hours or you live far from a medical clinic. Or maybe your overbooked doctor can't squeeze you in.
One possible solution: your computer. We're not talking about e-mailing your regular physician. The newest trend is online health services that let you connect 24/7 with a provider you have never met. About 800,000 people in the U.S. have already turned to such services—with names such as Amwell, Call the Doc, Doctor on Demand, and MDLive—and more are expected to go to the sites soon. Should you use one?
"Maybe, but only in limited circum­stances and only with great care," says John Santa, M.D., medical adviser for Consumer Reports and co-author of a 2014 report on the trend in the Journal of the American Medical Association. Here are five questions to consider before signing on with a digital doctor.
1. How sick are you?
Virtual visits aren't for emergencies. If you're bleeding badly or suspect a broken bone or heart attack, go to an emergency room. Online docs aren't ideal for chronic diseases such as diabetes or heart disease, either. "For that, you still need the oversight of one doctor," Santa says. Virtual doctoring should be reserved for garden-­variety problems such as aller­gies, coughs, and diarrhea as well as ear, sinus, and urinary-tract infections. (See our advice for when to use urgent care and retail health clinics.)

2. Can you trust the site?
That's not always easy to know. "Online doctoring is still the Wild West," Santa says. Watch for red flags, including sites that market supplements or other products, don't share the training and licensing status of their providers, urge you to get tests unrelated to your immediate complaint, and make it difficult for you to find or understand their privacy policies. Programs that meet patient-privacy standards, can prove that their sites adhere to federal and state laws, and ensure that providers are licensed can be accredited by the American Telemedicine Association.
3. How much will it cost?
Certain sites post fees up front. Doctor on Demand, for example, charges $40 for a 15-minute video-chat with a physician. Others have you sign in for that info. You'll probably have to pay out of your own pocket. Insurers that limit you to in-network providers won't cover the costs; even those that give broader access, including Medicare, rarely cover online docs. But you might be able to use money in a health savings account or flexible-spending account.
4. What about drugs?
Many sites have a limited list of drugs they'll prescribe, such as antihistamines and anti-fungals. And don't rush to accept prescriptions that sites offer. Prescribing antibiotics, for example, should usually be based on a physical exam or lab test, something your online doctor can't do. Certain sites won't prescribe "lifestyle" drugs such as sildenafil (Viagra). And no site should prescribe opioids or other controlled substances.
5. What about aftercare?
Online care isn't designed to be ongoing. But follow-up care should always be discussed. Find out how long it should take for you to feel better and what to do if you don't, Santa says. Your online provider should forward information to your regular doctor. You should tell your doctor, too. "Patients should have documentation of all care, including tests and treatments, in one place," Santa says.
—Joel Keehn