Are you getting enough vitamin D?
Why having your levels tested may be a waste of time—and what to do instead
Published: April 01, 2015 06:00 AM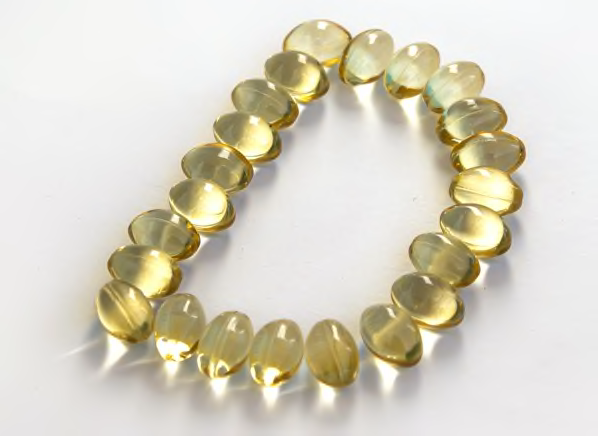 If you've been reading about the health problems supposedly linked to vitamin D deficiency—from heart disease to cancer—getting your levels tested might seem wise. But here, common myths and real­ities about D testing:
MYTH: Tests reveal whether your levels are healthy
Reality: Some doctors, such as vitamin D expert Michael F. Holick, Ph.D., M.D., author of "The Vitamin D Solution" (Hud­son Street Press, 2010), consider vita­min D deficiency epidemic in the U.S. Others dispute that because, they say, there's widespread disagreement about what optimal and insufficient levels are. (The Institute of Medicine says 20 nano­­grams per milli­liter or more is adequate; several other organizations consider 30 ng/ml optimal.)
Levels of D below 20 ng/ml are known to interfere with bone health, but no firm evidence links other health problems to low D. Certain studies show a link between low levels and obesity and type 2 diabetes, but "we don't know if the condition caused levels to fall or vice versa, or if they're even related," says Clifford J. Rosen, M.D., director of clinical and translational research at the Maine Medical Center Research Institute in Scarborough.
Find out why you can't always rely on the SPF number on your sunscreen and which vitamin D supplements met their claimed levels of the vitamin in Consumer Reports' tests.
MYTH: We all need screening
Reality: Testing makes sense if you have osteoporosis (D helps us absorb bone-friendly calcium) or a disorder that affects your ability to make the active form of vitamin D, such as kidney disease. You should also be tested if you have intestinal problems such as celiac disease, which can affect absorption, or take a drug that can do the same, such as cholestyramine (Prevalite, Questran, and generic), phenytoin (Dilantin and generic), prednisone, or orlistat (Alli and Xenical).
But the U.S. Preventive Services Task Force, an independent panel of health experts, says there's not enough evidence that testing healthy adults leads to better health. In 2014 the panel opted not to recommend routine screening.
MYTH: Testing tells you whether you need supplements
Reality: There's no conclusive evidence that healthy people benefit from supplements or that extra D solves health woes. "Depression and fatigue are common reasons for ordering tests," Rosen says. "There's no data D supplements have any impact on these."
Prescription-level supplements may be helpful for those with osteoporosis, or who have a disease or use medicine that interferes with D absorption, says Consumer Reports' chief medical ad­vis­er, Marvin M. Lipman, M.D. And "an over-the-counter supplement of 1,000 IU (international units) is reasonable even without testing if you spend most of your time indoors, rarely eat fatty fish or drink milk, or are over 65."
MYTH: Test results are always accurate
Reality: The task force found that test results can vary 10 to 20 percent, depending on the lab or method of analysis. So some people may be told that they're deficient when they're not and vice versa. Genetics may also play a role. For example, research published in the New England Journal of Medicine in 2013 found that most of the study's African-American subjects had low levels of vitamin D. But they actually had plenty of vitamin D; it just didn't show up in the test results.