Clever child seat installation in extended-cab pickups
2015 Chevrolet Colorado, GMC Canyon get kid friendly
Published: April 23, 2015 08:00 AM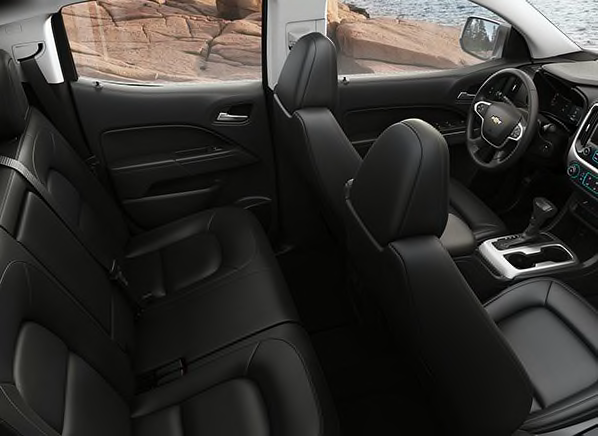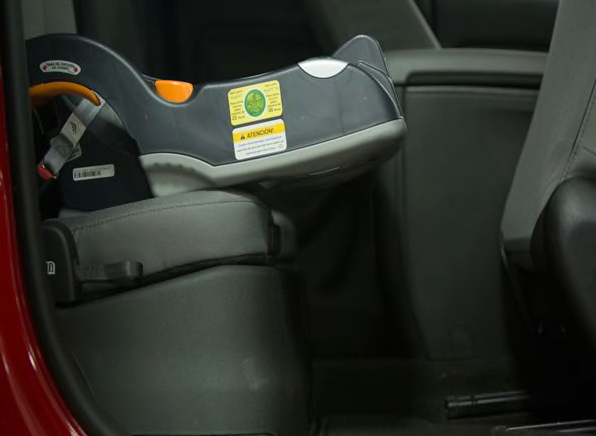 Pickup trucks have long shed their work-only persona and are now among the most popular passenger vehicles in the country. In fact, for 2014, three pickup truck models were among the best-selling vehicles sold in the United States. But being mainstream also means travelling with families.
For most buyers, that means opting for a crew cab version, with four full-sized doors. For those that don't travel with family frequently, those larger cabs may be more truck than they need. But for those occasions when kids need to ride back there, the short rear cushion found in most extended cab pickups can be uncomfortable and often prevents installing a child seat there. Child seats are intended to have at least 80 percent of their base length supported on the vehicle cushion. With some shorter extended cab cushions, we've found that far more than 20 percent of most child seats "overhangs" the cushion edge. The new 2015 Chevrolet Colorado and GMC Canyon now offer a feature that may make their extended cabs a bit more child seat friendly. (Read our GMC Canyon first drive report.)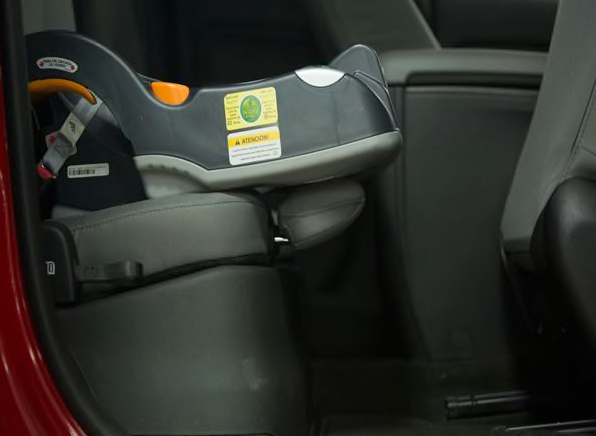 The head restraint in the passenger side second-row seat of these trucks can be removed and then cleverly locked into place, using corresponding holes at the front of seat cushion. The added length of the head restraint should give sufficient support for most child seats. Even rear-facing seats we tried seemed to have enough support.
The feature does have some limits. If a rear-facing seat is installed there the front seatback ahead of it cannot be used according to the vehicle owner's manual. So it's likely something most will use in a "pinch" if they need to transport a younger child. For that reason, the feature is also only on the rear passenger side and not behind the driver. The manual also clearly says that extended cushion length is not intended to provide leg support to a seated adult; in reality, an adult would have a tough time fitting back there anyway.
For frequent family travel, a full crew cab is the ideal pickup truck configuration. But for extended cabs, any feature that helps provide safer child seat installation even in a pinch is a good thing.
—Jen Stockburger