Invest like Warren Buffett
The stock market might look frothy, but there are still plenty of value stocks out there
Published: April 21, 2015 09:00 AM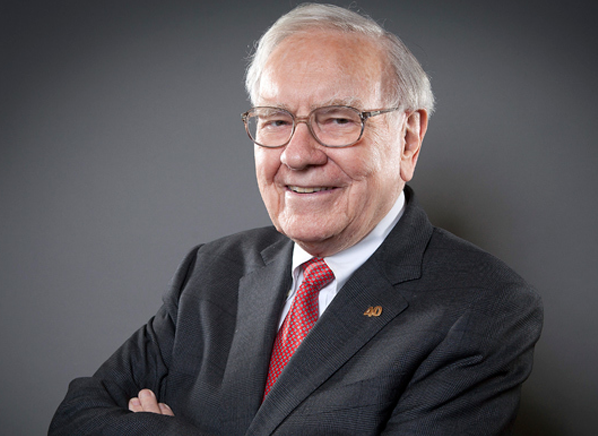 Warren Buffett likes to say that price is what you pay, value is what you get. It's as good an encapsulation of what value investing is all about as you're going to find. If you can uncover stocks trading at a discount to their true, long-term value, you greatly increase your odds of enjoying market-beating returns over the long haul.
That's because cheap stocks tend to outperform and expensive stocks are more likely to underperform, given a long enough time frame. If you can buy a stock when that valuation is below average, you have a much better chance of success.
For investors, finding cheap stocks these days might seem difficult. There aren't as many deals available when you're in the sixth year of a bull market. The problem, though, isn't that stocks don't have more gains left in them—many do. It's that the risk of buying high is much greater now than it was a few years ago. If you overpay, that's a sure way to consign yourself to below-average returns over the longer term.
One way to assess whether a stock is expensive or not is to consider its price-to-earnings ratio (P/E). When you buy shares in a company, you benefit from earnings paid out as dividends or kept on the books for future investment. P/E works as a proxy for that way of valuing a stock. If the P/E is too low to reflect a company's true, long-term earnings potential, there's a good chance you've found yourself a bargain—a stock that is on sale.
A high vs. low P/E
A common method to understand whether a P/E ratio is high or low is to compare the P/E of the stock with that of the U.S. equity benchmark Standard & Poor's 500 Index. The broader market's P/E stands at about 19, so a stock with a P/E ratio below that might be a bargain. Energy stocks, for example, have been crushed by tumbling oil prices. This year, ExxonMobil (XOM) has traded at about 11 times earnings—40 percent cheaper than the broader market and below XOM's long-term average of 12. The shares of fellow blue-chip Chevron (CVX) offer similar discounts, as do those of ConocoPhillips (COP).
But don't be fooled into thinking that all energy stocks are good buys. There are plenty that still look too risky, such as the exploration and production companies.
Among technology stocks, Apple (AAPL) usually trades at a low P/E, partly because its market capitalization is huge and there are still concerns about the future without Steve Jobs. But it still looks like a good deal. Shares of AAPL sell for 17 times trailing earnings these days. True, that's essentially in line with its five-year average, but consider this: AAPL is 10 percent cheaper than the S&P 500 despite its strong growth prospects.
Something else to keep in mind is that while the stocks mentioned here may be good investments for the longer term, some sectors always trade at a lower P/E than the broader market. Banks, for example, get a low P/E because of interest-rate risk. Shares of JPMorgan Chase (JPM)—the nation's biggest bank by assets, for example—has a P/E of 11, lower than the broader market but in line with its long-term average. So if you find a bank trading at a low P/E, that doesn't automatically mean it's a good deal.
Also think about whether the broader market itself is cheap or not. The P/E of the S&P 500 stands around 19, which may seem expensive because it's higher than its long-term average of 15. But it's not even close to the levels associated with the last two crashes. In the dot-com boom, for example, the stock market's P/E hit 45. And before the Great Recession, the S&P 500 fetched as much as 65 times earnings.
It can pay to look overseas for great opportunities. Sluggish economic growth or outright recession has soured sentiment on a number of foreign equity markets. Russian stocks, for instance, are dirt cheap, but investing in them is probably not worth the risk given the worsening situation in Ukraine and the chance that Standard & Poor's might downgrade the country's credit rating.
Japanese stocks, though, are also in the bargain bin. Policymakers in Japan are determined to use quantitative easing to crush the deflation that has hamstrung the economy for the past two decades. That could mean that an exchange-traded fund for Japanese stocks—the iShares MSCI Japan (EWJ)—which ended 2014 just about where it started, could be a good performer over the long term.