Nepal earthquake brings out generosity—and scams
How to ensure your donation goes where it's truly needed
Published: April 30, 2015 05:15 PM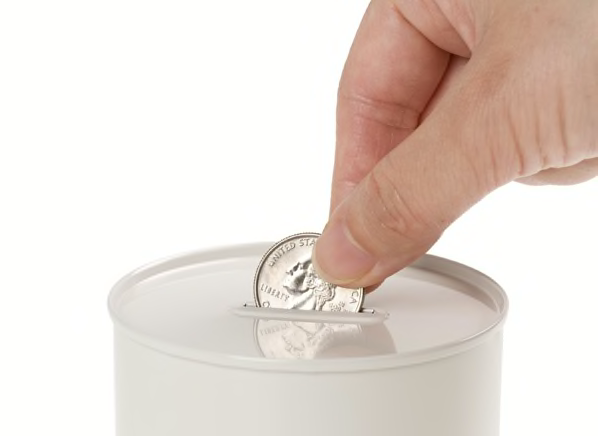 Disasters bring out the best in people—and the worst. Even as the devastation caused by the massive earthquake in Nepal makes you want to open your wallet, scammers are eagerly figuring out how to profit from your generosity.
After a natural disaster, emails, telephone calls, websites, pop-up online advertisements, and urgent pleas on social media to help the victims vie to grab your attention and solicit contributions. While some are legitimate, many are created by fraudsters who manipulate your emotions so you'll click that "donate" button without thinking.
Stealing your donation money is just the first step. Scammers also attempt to get you to download legitimate-looking content that is actually a virus or key-logging malware. Or they may try to trick you into sharing your personal information (name, password, credit card information) so they can steal your identity.
Respond with your head as well as your heart. If you're asked to make a charitable donation, follow these do's and don'ts:
Make sure the charity has a proven track record in dealing with natural disasters. Check it out with one of the three major charity watchdogs: The BBB (Better Business Bureau's) Wise Giving Alliance, Charity Navigator, and CharityWatch.
Be wary of charities that seem to have sprung up overnight in connection with current events. Website URLs with keywords that relate to the event (e.g., help, Nepal, earthquake, disaster, relief, fund, and donations) should raise an alarm. Also watch out for look-alike websites or copycat names that are similar but not exactly the same as those of reputable charities. If you suspect fraud, report it by calling the National Center for Disaster Fraud hotline at 866-720-5721 or e-mailing at disaster@leo.gov.
Confirm the number with the source when texting to donate. The charge will show up on your mobile phone bill, but text donations don't take effect immediately. Depending on the text message service used by the charity, it can take as much as 90 days for the charity to receive the funds, so you have time to block your donation if the organization turns out to be a fraud.
Be careful of clicking on links or open attachments in e-mails that claim to show pictures of the disaster areas in attached files unless you know who sent it and what it is. Opening attachments—even in e-mails that seem to be from friends or family—can install viruses on your computer. Only open attachments from known senders.
Suspect individuals representing themselves as victims or officials asking for donations via e-mail or social networking sites.
Don't assume that charity messages posted on social media are legitimate or have been vetted. Research the organization yourself.
"People get emotional. They want to give fast and they want to do it conveniently, so they set caution aside," warned Edward Johnson, president and chief executive of the Better Business Bureau of Metro Washington and Eastern Pennsylvania in an interview in the wake of the 2010 earthquake in Haiti.
Help out, by all means. But first take the time to ensure that your help goes where it's truly needed.
—Catherine Fredman