Best wagons and minivans in Consumer Reports' testing
These vehicles are ideal for hauling your family and all their gear
Published: April 10, 2015 09:00 AM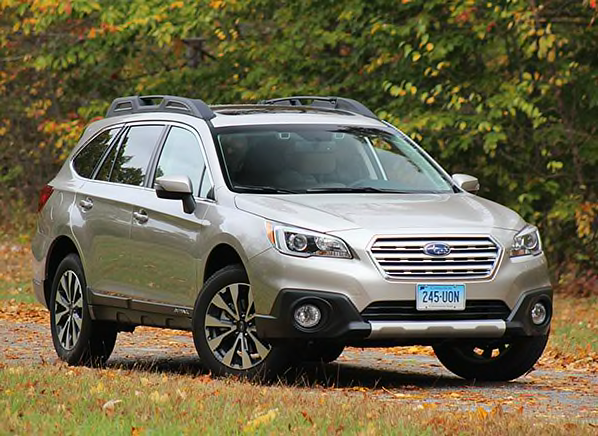 Todays car market has a vehicle for every need. If your priority is getting your family and all their gear around the most effective way possible, the old ways—wagons and minivans—just might be the best. And that means bucking the SUV trend.
Popularity contests aside, wagons and minivans continue to be the most logical choices among family vehicles. Cast aside any negative mom-mobile stereotypes. These car types simply offer the best balance of passenger comfort, versatility, and fuel economy. To help in your search, we present here the best wagons and minivans based on Consumer Reports' testing.
Click through to read the complete road tests, and scan the reliability, owner cost, owner satisfaction, pricing, and other data. Or use our search tools to compile your own list based on the factors that matter most to you.
—George Kennedy
Consumer Reports Build & Buy
In addition to providing research and reviews, Consumer Reports offers subscribers access to the Build & Buy Car Buying Service at no additional cost. Through this service, a nationwide network of more than 9,000 participating dealers provides upfront pricing information and a certificate for guaranteed savings off MSRP (in most states). The pricing information and guaranteed savings include eligible incentives. Consumer Reports subscribers have saved an average of $2,919 off MSRP with the Build & Buy Car Buying Service.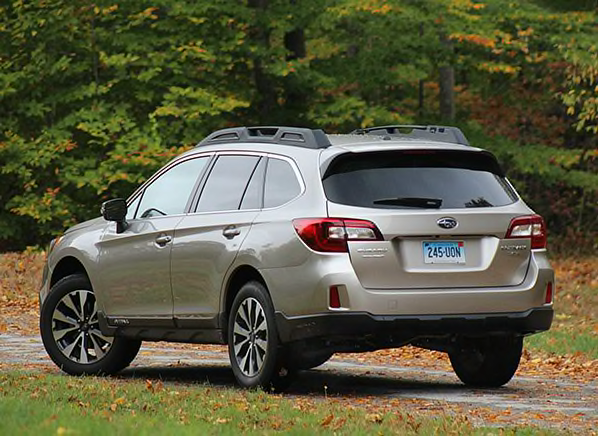 Base MSRP price range: $24,895 - $32,995
No matter the version you buy—the four-cylinder 2.5i Premium or six-cylinder 3.6R Limited—the Outback is a smart choice for a family car, earning our highest rating among midsized wagons. It's a deceptively large, with a spacious back seat that delivers ample accommodations for three adults and 34.0 cubic feet of cargo room with the split-folding rear seatbacks lowered. The four-cylinder gets a combined 24 mpg, which is respectable for a wagon with standard all-wheel drive. Opt for the 3.6-liter engine if you crave refined power—its 22 mpg overall isn't a major trade off. Both models deal make quick work of bumps and road imperfections. And new safety features include a standard rearview camera and available blind-spot, cross-traffic, and lane-change warnings. All of that, plus an affordable price, makes the Outback an easy wagon to recommend.
Read our complete Subaru Outback road test.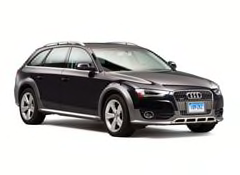 Base MSRP price: $44,400
Take the sporty handling and refined ride of the Audi A4 sedan and blend it with the raised ride height and all-wheel drive of an SUV, and you have the Audi Allroad. Unlike many wagons or minivans—and nearly every SUV—the agile Allroad is fun to drive. Its more fuel efficient than most small SUVs, returning a decent 22 mpg overall. While the exterior may speak to rugged capability, the cabin has the sophisticated fit and finish that has become an Audi hallmark. Standard features include three-zone automatic climate control, panoramic moonroof, and a power lift gate, providing access to 28.5 cubic feet of cargo space. Still, some equipment that is common on non-premium, less-expensive vehicles is optional. And the interior and cargo area aren't as roomy as Audi's own small SUV, the Q5.
Read our complete Audi Allroad road test.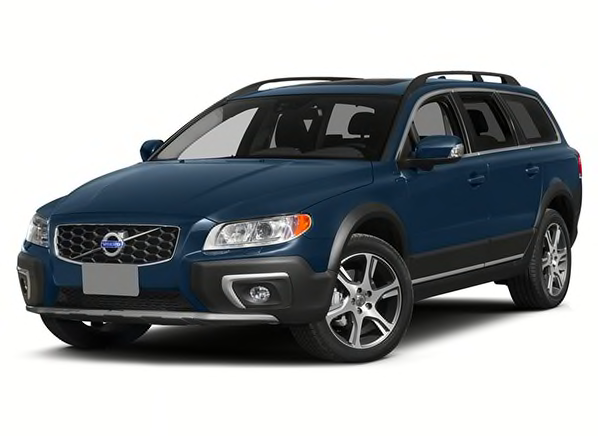 Base MSRP price range: $36,050 - $47,150
Volvo's wagon has a raised ride height and available all-wheel drive, which when combined with a host of safety features and secure handling, delivers a go-anywhere, haul-anything alternative to bulky SUVs. Power from the six-cylinder engine is adequate, though you do need to dip into the throttle for the best passing acceleration and its 18-mpg overall trails the like-minded Audi and Subaru offerings. Front-wheel-drive versions come with a turbocharged four-cylinder that should return better mileage. Inside are supportive seats and a clean dash and center stack. The second row is roomy enough for three adults, and the seat folds in a convenient 40/20/40 split—perfect for hauling family and gear. While a bit long-in-the-tooth, the Volvo delivers comfort and safety in a flexible package.
Read our complete Volvo XC70 road test.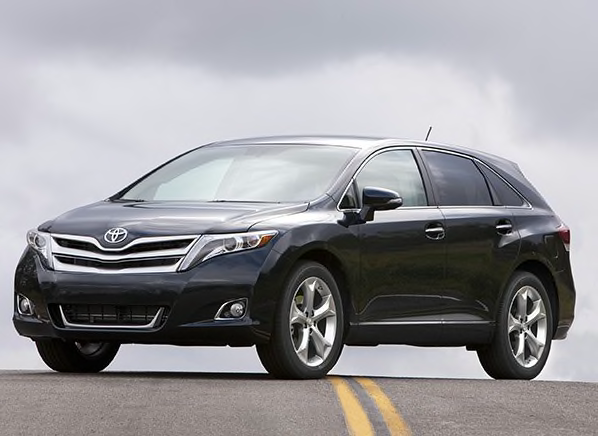 Base MSRP price range: $29,065 - $39,940
Based on the previous-generation Toyota Highlander SUV, the Venza isn't quite minivan, SUV, or wagon. But this lineage yields a five-seat vehicle with easy cabin access, a roomy interior, and a quiet ride. Packing everyone's gear is made easier by a large rear hatch and large, flat load floor. A four-cylinder engine is available, but we'd go with the strong, refined 3.5-liter V6, which provides more than enough power. Plus, it's the only engine available with all-wheel drive. Fuel economy is the same 20-mpg overall as in the Highlander. In the end, this is a more affordable alternative to a Highlander for the loyal Toyota buyer who doesn't want an SUV and doesn't need three rows of seats.
Read our complete Toyota Venza road test.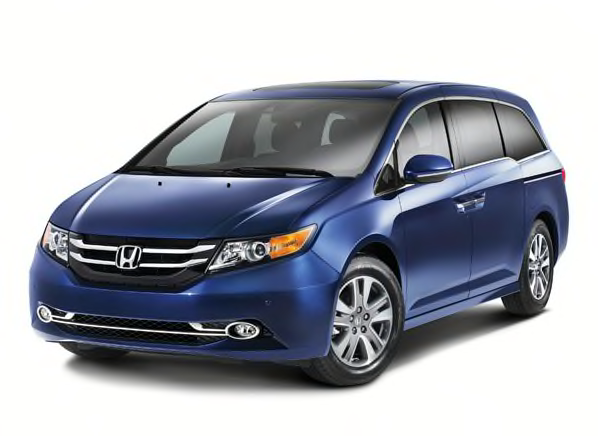 Base MSRP price range: $28,975 - $44,600
If you constantly find yourself hosting play dates, heading off to birthday parties, or carpooling the team, a full-on minivan is a must. The Odyssey is an easy choice, thanks to agile handling, sharp steering, and a slick engine and transmission that combine for a best-in-class 21 mpg overall. Inside is seating for eight, plus child seat compatibility that is flexible enough to allow for up to three seats to be placed side by side. And stowing gear—from strollers and diaper bags to bats, balls, and gloves—is made easier thanks to dual power sliding doors and a power rear hatch that can all be remotely opened and closed from buttons up front or on the key fob. Clever features like a cooled beverage compartment and an available built-in vacuum round out this strong package. Be aware: The Odyssey doesn't offer all-wheel drive, so buy a set of winter tires if you live in the Snowbelt.
Read our complete Honda Odyssey road test.
Base MSRP price range: $28,600 - $46,150
In the battle for Minivan supremacy, the Sienna is nipping at the Honda's heels. The Toyota is a very sensible choice overall, and it has two advantages over the Honda: strong reliability and all-wheel drive. The 3.5-liter V6 delivers respectable power, and front-wheel-drive versions return a respectable 20-mpg overall, just one mpg less than the Honda. In our tests the AWD Sienna got 19 mpg overall. That AWD system improves traction in inclement weather, but those versions use pricey run-flat tires. Ride comfort is very good, so you're likely to arrive slightly less taxed after a long trip. And recent updates have resulted in an interior that is quieter and features more soft-touch materials. Flexibility is big with the Sienna. Front-wheel-drive versions can seat eight thanks to a removable second-row seat that can be stowed away in the rear (AWD Sienna's seat seven). Finally, the 2015 update brought improved radio and climate system controls.
Read our complete Toyota Sienna road test.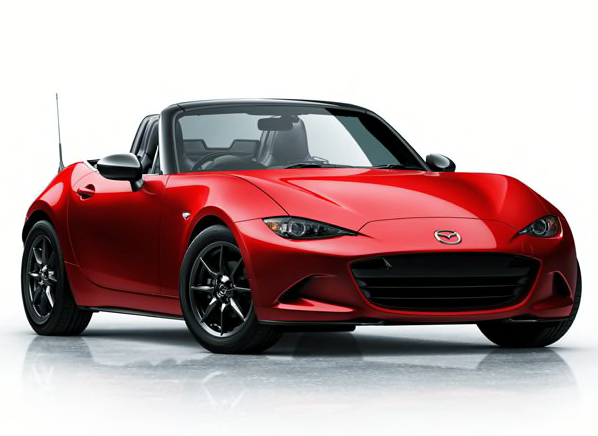 2015 Autos Spotlight
Visit the 2015 Autos Spotlight special section for our 2015 Top Picks, Car Brand Report Cards, best and worst new cars, best and worst used cars, used-car reliability, new-car Ratings and road tests, and much more.