Great books to read on retirement planning
An expert's suggested readings—mainly non-financial—on making the transition
Published: May 02, 2015 06:00 AM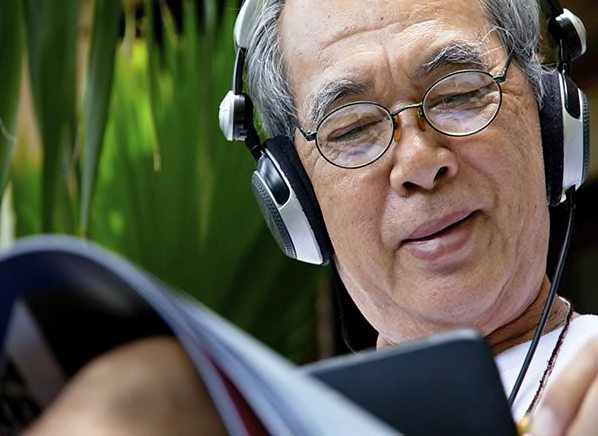 Retirement planning isn't just about amassing funds and figuring how and when to take required minimum distributions from your savings. It's also about facing feelings related to losing one's work identity, finding new and meaningful activities and friendships, and integrating yourself into a new schedule and sometimes a new community.
Catherine Frank, executive director of the Osher Lifelong Learning Institute at the University of North Carolina, Asheville, collects reading material on those transitional issues. Below is an alphabetical listing she provided to participants at a recent, 2 1/2-day workshop called "Paths to Creative Retirement." The accompanying descriptions are adapted from her comments.
Aging Well: Surprising Guideposts to a Happier Life from the Landmark Harvard Study of Adult Development (NY: Litte Brown and Company 2002). George Vaillant, the director of the Harvard Study of Adult Development, looks at data from a five-decade study and reaches some interesting conclusions about the importance of choice, genetics, wealth, race, and other factors in determining people's sense of their happiness in later life. Valliant's most recent book, Triumph of Experience: The Men of the Harvard Grant Study (2012), follows the men of the study into their 90s, as Vaillant continues to determine what factors predict and sustain a happy life.
The Big Shift: Navigating the New Stage Beyond Mid Life (New York: Public Affairs, 2011). Social entrepreneur Marc Freedman, founder of Civic Ventures and cofounder of The Purpose Prize and Experience Corps, examines the personal stories of people who have found meaning in the years after 50, but also focuses on social changes that will support a vision of later life as a time when individuals can continue to work for social change and contribute to evolving life patterns.


Composing a Further Life: The Age of Active Wisdom (NY: Knopf, 2010). Mary Catherine Bateson, an anthropologist and literary scholar, uses profiles of women to suggest the importance of approaching our lives after 50 with "active wisdom" and a sense of enthusiasm and potential.


The Couple's Retirement Puzzle: 10 Must-Have Conversations for Transitioning to the Second Half of Life (Waltham, MA: Lincoln Street Press, 2011). Psychologists and life coaches Roberta K. Taylor and Dorian Mintzer offer practical guidance for tackling tough issues like finances, intimacy, relationships, and purpose.


The Encore Career Handbook: How to Make a Living and a Difference in the Second Half of Life (NY: Workman, 2012). Marci Alboher, vice president of encore.org, offers practical guidelines, resources, and inspiring stories. (Consumer Reports also has addressed the issue of creating a new career in retirement.)
How to Retire Happy, Wild and Free: Retirement Wisdom You Won't Get from Your Financial Advisor (Edmonton, AB, Canada: Visions International Publishing, 2009). Entrepreneur and life coach Ernie J. Zelinski offers an optimistic and hoilstic approach to retirement planning, with exercises and advice about ways to have a satisfying retirement without a million dollars.


A Long Bright Future: Happiness, Health, and Financial Security in an Age of Increased Longevity (New York: Public Affairs Books, 2011). Laura Carstensen, the founding director of the Stanford Center on Longevity, writes in an inspiring way about the personal and public consequences and opportunities created by increased longevity.


The Longevity Project: Surprising Discoveries for Health and Long Life from Landmark Eight-Decade Study (NY: Hudson Street Press, 2011). Using data gathered by Stanford researchers, UC Riverside researchers Howard S. Friedman and Leslie R. Martin examine some commonly held beliefs about who lives a healthy life and what really contributes to longevity and satisfaction.


Looking forward, An Optimist's Guide to Retirement (New York: Stewart, Tabori and Chang, 2004). Ellen Freudenheim's highly readable work covers topics such as sex, spirituality, money, careers, and volunteering. Includes a list of resources.


Successful Aging (New York: Pantheon Books, 1998). John W. Rowe and Robert L. Kahn's comprehensive approach to physical and mental health is a non-technical but seriously informative summary of the MacArthur Foundation Study of Aging.


The Mature Mind: The Positive Power of the Aging Brain (New York: Basic Books, 2005). Psychiatrist Gene Cohen craws on studies of the aging brain to show it's never too late to use it, not lose it.


The New Love and Sex After 60 (New York: Ballantine, 2002). The gerontologist couple Robert N. Butler and Myrna Lewis discuss the physical changes affecting sexuality, related medical conditions, dysfunctions, sexual fitness, dating, remarriage, emotional problems, and where to go for help.


The Number: A Completely Different Way to Think About the Rest of Your Life (New York: Free Press, 2006). Lee Eisenberg offers a revealing look behind our most common financial and emotional conflicts about money and retirement.


The Third Chapter: Passion, Risk, and Adventure in the 25 years after 50 (New York: Farrar, Straus and Girous, 2010). Researcher Sara Lawrence-Lightfoot explores the stories of men and women who have used those years to channel and revitalize their energy, talent and passion.


What Color Is Your Parachute?" For Retirement: Planning a Prosperous, Healthy, and Happy Future (Berkeley: Ten Speed Press, 2010). John E. Nelson and Richard N. Bolles continue their best-selling series of careers books with this practical guide. Includes tips and exercises to encourage thinking beyond the financial aspects.


Your Retirement, Your Way (New York: McGraw Hill, 2007). Alan Bernstein and John Trauth show readers the way to a new and dynamic definition of retirement while providing a variety of guides and road maps.
— Tobie Stanger (@TobieStanger on Twitter)