What's your bike helmet habit?
Consumer Reports found riders with loose chin straps, tilted helmets
Published: May 09, 2015 09:00 AM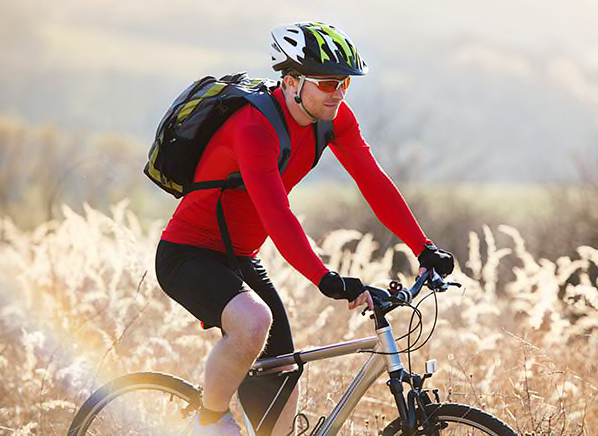 Do you faithfully wear a helmet every time you hop on a bike? And even if you do, are you sure you've got it on right? If not, you're at risk of head injury and worse if you fall, whether on a city street or a bike trail.
If you always wear a bike helmet, congratulations. You're doing better than the nearly 60 percent of Americans who admit they never wear one when out riding their bikes. But Consumer Reports found that even among helmet wearers, there's still some room for improvement.
Nearly all the 55 children we observed were wearing helmets—a good thing since it's a New York state law anyway for kids 14 and younger. But more than one-third of the children had loose chin straps or cockeyed helmets. A helmet has to fit snugly to protect you, and it needs to be level, with the front edge no more than an inch or so above your eyebrows.

Of the one-third of riders who stopped to take our informal survey, 83 percent were wearing helmets, and most of those people told us that their helmet was less than four years old. (Consumer Reports' experts say you should get a new one if your helmet is gouged or cracked or you've been in an accident, even if it doesn't look like it has been damaged.)
About half told us they had been in a bike accident; most said they were wearing a helmet at the time, and that it protected them.
Most riders paid $21 to $50 for their helmets. The features that were most important to them, in order, were: Fit and adjustability, comfort, and price. Only a fraction admitted that style was a feature they looked for. The 17 percent of survey takers who weren't wearing a helmet gave these reasons for not wearing one: They were uncomfortable, too difficult to adjust, or too expensive. In our bike helmet tests, we score all of these factors.
There are no state laws forcing adults to wear helmets while cycling, but many cities and towns do require it, and a bill introduced in California this year would make wearing a helmet mandatory for all adults statewide. Twenty-one states and Washington, D.C., already have helmet laws for kids.