A room-by-room guide to the best paints
Where to use satin, flat, and semi-gloss paint finishes
Published: June 25, 2015 04:30 PM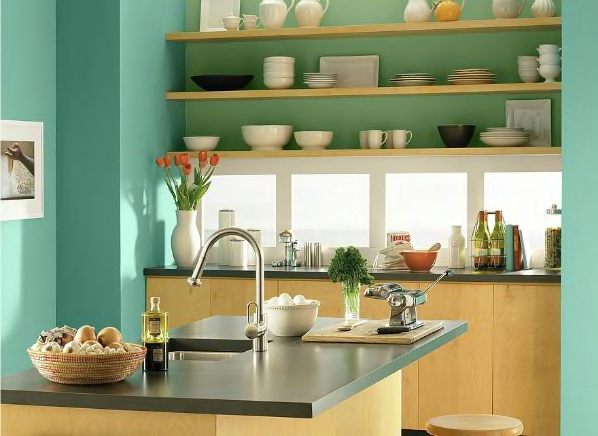 Choosing a color is where many of us start a paint job. But you should really begin with the paint brand. If you get that wrong, the room might not look great no matter what shade you use. Paint in a sunny kitchen, for example, can fade, and bathroom walls can end up covered in mildew. Consumer Reports tests are designed to find brands that stand up to sun, moisture, and other wear and tear.

We also check for gloss change over time—if the sheen dulls, it's as bad as having a stain. Keep in mind that a paint's sheen (how shiny or flat it is) should match the job. As a rule, darker rooms with fewer windows and little light need a shinier finish, such as satin, to brighten them up, and naturally bright rooms tend to look best in a light-absorbing matte finish.

To make shopping easier, we've grouped our top-performing paints into the best finishes for our room-by-room picks. And to make doing it yourself even easier, all of the listed paints are self-priming, so you can skip that step. Plus they're eco-friendly, with low or no volatile organic compounds—the noxious chemicals that can make paint smell bad and give you a headache.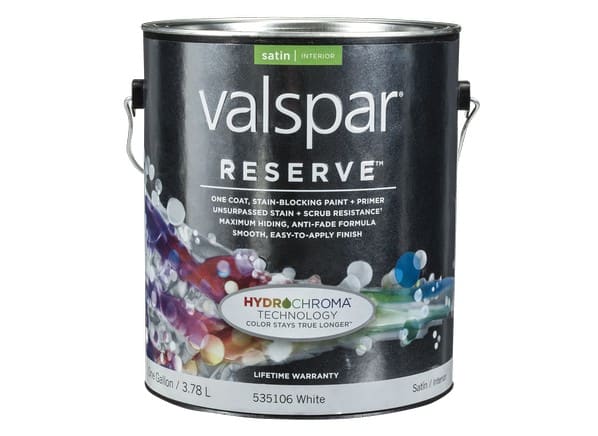 For high-traffic areas and dark rooms
Why we like them. The easy-clean satin finish is ideal for any active space. Think entryways and kids' rooms. The sheen also reflects light to brighten dark spaces. Both paints were great at hiding old paint and resisting stains. Valspar's sheen didn't change with scrubbing; Behr's changed only slightly, but it left a smoother finish.
For kitchens and dining rooms
Why we like them. Satin finishes are a good match for walls that attract splatters. Our No. 1 paint, Behr Marquee, was especially great at resisting oil- and water-based stains, as well as standing up to aggressive cleaning. The budget friendlier Valspar Satin also earned high marks in both of those categories.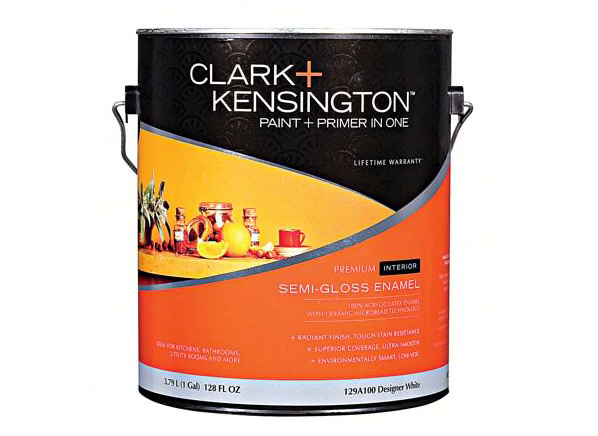 For bathrooms and trim
Why we like them. The super-shiny semi-gloss finish—the easiest to clean—can hold up to sticky fingers and bathroom moisture buildup, and it's great for highlighting woodwork. All three picks were very good at resisting mildew and stains.
For living rooms, bedrooms, sunny rooms, and ceilings
Why we like them. A light-absorbing, subdued flat finish can be soothing in a bedroom or living room and can help tone down too-bright spaces. It's also the finish you want for ceilings. All three covered dark colors well and are durable, but Clark+Kensington left the smoothest surface and was better at resisting stains.
—Adapted from ShopSmart