Gift guide for DIY guys
Drills and grills, mowers and blowers, and other great gear
Published: June 11, 2015 05:00 PM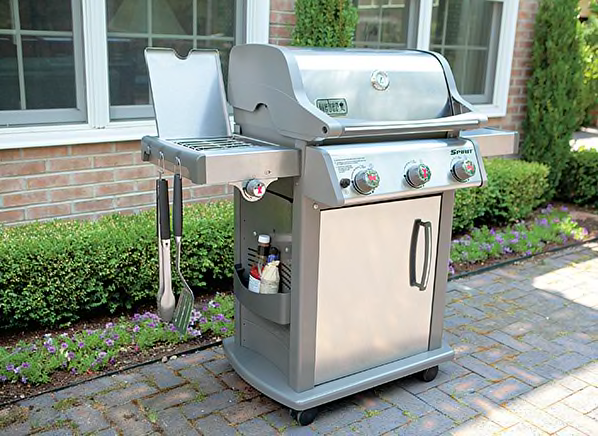 Sure smartwatches are all the rage but not every man wants one for Father's Day. Some dads would rather spend time in the shed getting their hands dirty than playing games on a smart device. This gift guide is for those guys. Here are some suggestions from the power equipment and grilling pros at Consumer Reports.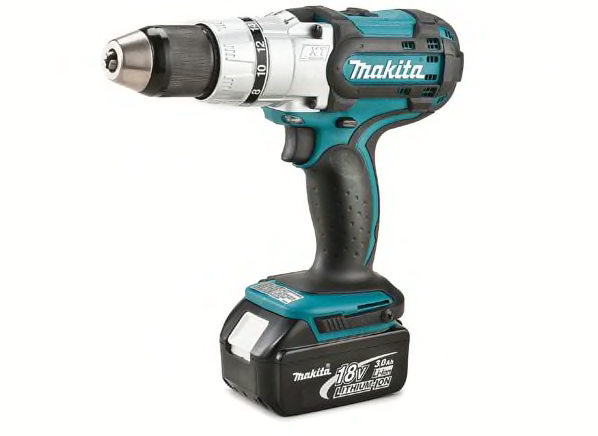 Makita BHP454, $280
Loads of speed, power, and run time make this relatively light, heavy-duty drill perfect for decks and other big jobs. At 5 pounds, the 18-volt Makita weighs less than most tougher drill/drivers. Perks include 30-minute recharge time, a hammer-drill mode for masonry, two lithium-ion batteries, a smart charger, and an LED work light. A battery-charge indicator would be a helpful addition.

Hitachi DS18DSAL, $170
A CR Best Buy, this general use 18-volt drill is nearly as fast and powerful as heavy-duty models yet weighs just 3.4 pounds. Pluses include a 1/2-inch chuck, two speed ranges, two lithium-ion batteries, a smart charger, and an LED work light. We also found its handle especially comfortable. While recharges take 10 minutes longer than the optimal 30 minutes or less, they're still reasonably fast. A gripe at this price: The battery doesn't show the time remaining until battery is depleted.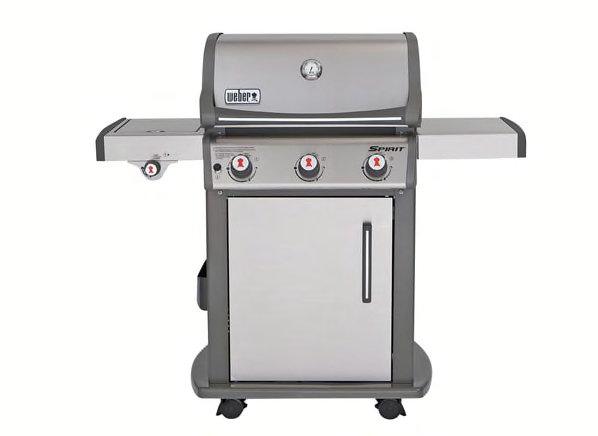 Weber Spirit SP-320 46700401, $600
This top-rated medium-sized grill was easy to use and preheated quickly and evenly, but its temperature range was only so-so. It was superb on high and low heat and indirect cooking. That's a delicious way to slow-cook ribs, roasts, and whole fish and poultry by placing the food next to the heat, not directly over it. The Weber has an electronic igniter, stainless-steel grates, side burner, and a long warranty on its burners, the most frequently replaced part of the grill. We also recommend the smaller Weber Spirit E-220 46310001, $450.

Brinkmann 810-6550-S, $350
For big entertainers, this top-rated large grill from Home Depot offers fast, even preheating and superb low-heat and high-heat cooking. Indirect cooking was very good but the temperature range is just good. An electronic igniter fires it up and a gauge lets you keep an eye on how much fuel remains. Use the side burner to sear steaks. Lighted controls and a pull-out grease tray are nice extras, and so is the lifetime burner warranty. For big spenders, there's the Napoleon Prestige Pro 665RSIB, $2,600, which makes a statement in the backyard.
Williams-Sonoma Smart Thermometer 87072, $200
The wireless Williams-Sonoma smart thermometer was the best of all the meat thermometers we tested. It offers excellent, consistent accuracy, and impressive features, such as estimated time remaining to reach the target temperature and more than a dozen programmable settings. It has a sleek design, brushed stainless steel base, and an easy-to-ready LCD screen. But the function buttons are small and can be difficult to push. If you want wireless setup, you'll need to read the instructions, but once the app is downloaded it automatically syncs with the receiver. The Williams-Sonoma thermometer only works with Apple products—iPhone, iPad, or iPod Touch.

CDN ProAccurate TCT572, $80
The top-rated CDN ProAccurate TCT572 instant-read digital meat thermometer was excellent overall, with impressive accuracy and superb consistency. It was simple to use and has a folding probe. Large digits make it easy to read, and it's a cinch to clean, but at $80 it's one of the more expensive of the instant-read thermometers in our tests. A backlight assists in low light.
Honda HRX2175VYA, $800
Stellar cutting across the board, plus easy operation and smooth handling, raised this 21-inch, rear-drive Honda to the top of our mower Ratings. Other pluses include dual overlapped blades, infinitely variable drive speeds, no-prime starting, and a blade-brake clutch. And its premium, overhead-cam engine is likely to run more efficiently and start more easily than traditional side-valve engines for years to come. The brand is also among the least repair-prone for self-propelled mowers. On the minus side, there's no electric start, and side discharge is actually to the rear, in the path of your feet.

Toro 20381, $520
Want the flexibility to mulch, bag, and side-discharge clippings with superb results? This top-performing Toro, a CR Best Buy, aced all three of those tests. Handling this 21-inch, rear-drive Toro was easy, and its premium, overhead-valve engine should run more efficiently and start more easily than side-valve engines for years to come. Other pluses include a no-rust, cast-aluminum deck and infinitely variable drive speeds, along with easy starts without having to push a primer bulb.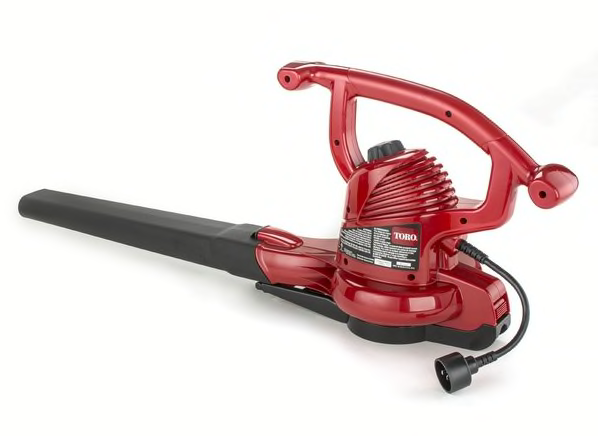 Toro Ultra Blower Vac 51609, $75
This update of Toro's long-time Ratings champ among corded-electric handhelds is still going strong, with superb sweeping and vacuuming and impressive loosening of embedded leaves and other debris. The powerful unit was nevertheless easy to handle and use, and neighbors hearing it from a distance shouldn't have much to complain about. We still, however, recommend hearing protection for the operator. It's a CR Best Buy.

EGO LB4801, $200
This battery-power model is easy to handle and control and quiet enough to be used without hearing protection. That's a plus for your neighbors too. The EGO moved leaves and other debris especially quickly and also easily removed leaves embedded in the lawn. It has more than one speed for better control in tight areas.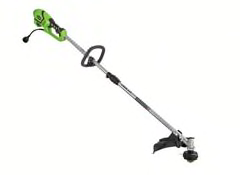 Green Works 21142, $90
Choose this light duty straight-shaft GreenWorks trimmer if you want the easy starts and low maintenance of an electric, and your trimming needs fit within the 100-foot limit of a power cord. Pluses include trimming, edging, and tall-grass performance on a par with some lighter-duty gas trimmers, along with the two lines you'll find on most trimmers. We also liked this unit's good balance and bump head. For a corded electric trimmer, this one is on the heavy side at 9.7 pounds; you'll find much lighter, though lesser-performing, models.

Ryobi RY40220, $180
This light duty Ryobi is as good as it gets from a battery-powered string trimmer. The 40-volt model delivered top-notch trimming and edging and performed impressively in tall growth and weeds, too, thanks to its dual .080-inch cutting lines. Its straight shaft makes it a good choice for taller users, and the swiveling cutting head helps with edging. What's more, the cutting head detaches for adding one of several available attachments. You'll have to do your trimming within this model's roughly 22-minute run time. Recharging the lithium-ion battery takes about 90 minutes.

For techie dads

And if your guy does indeed want a smartwatch or another digital gadget, check out, "6 Father's Day tech gifts that will entertain all year long."
—Mary H.J. Farrell (@mhjfarrell on Twitter)