New Mazda MX-5 Miata impresses, but should you just buy a used Miata instead?
Delightful Mazda CX-3 and practical Honda Pilot also discussed
Published: June 02, 2015 12:00 PM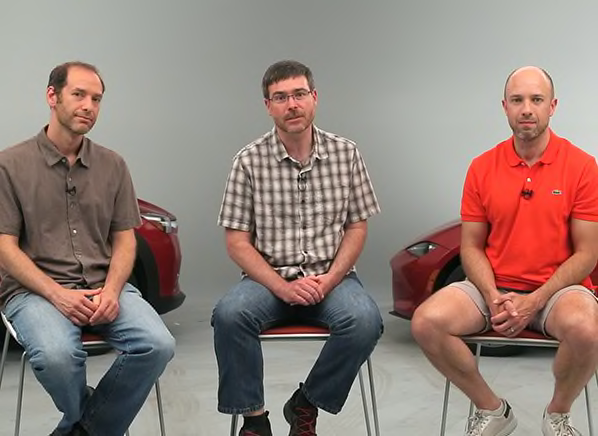 A new Mazda Miata is a big occasion. After all, the tiny roadster is an enthusiast favorite—that hasn't been redesigned for a decade. In the latest "Talking Cars with Consumer Reports," the team shares their experiences and impressions driving the new roadster. As good as the new Miata is—and it is very good indeed—we can't help but wonder if this sunny-day toy's toughest competition proves to be the vast array of used Miatas out there.
Another new Mazda faces much more competition, as the CX-3 subcompact SUV goes up against other fresh-faced rivals like the Chevrolet Trax, Honda HR-V, and Jeep Renegade. But we find that the CX-3 offers something that these other bite-sized, budget-priced SUVs lack—it actually feels upscale and rewarding to drive.
A more premium experience was also a chief goal for the redesigned 2016 Honda Pilot. Although we have a few quibbles, the Pilot will likely give the Hyundai Santa Fe and Toyota Highlander a run for their money, especially given the Honda's generous available safety features.
Watch the latest episode above to see our team these cars and more. As with the other shows, this episode is also available free through the iTunes Store. Subscribe to the video or audio. You'll also find the video on YouTube.
Share your comments on this show below, and let us know if you need any advice for choosing a car.
Also view:
—Tom Mutchler