Robocallers want your debit card information
An old scam is back. Here's how to protect yourself
Published: June 26, 2015 02:45 PM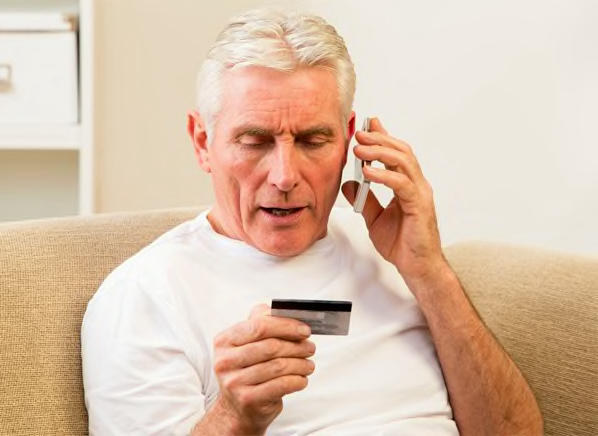 M&T Bank is warning its customers about a robocall scam that aims to gather customer debit card numbers, reports Rochester's Democrat and Chronicle. Sadly, this scam has been around for some time, targeting customers of banks and credit unions all over America. Here's what you need to know to avoid falling victim.
How it works
The scam goes like this:
you get a call with either a live person or a recorded message;

they say that they are calling 'to warn' you that your account has been frozen until you 'verify' some personal information;

you are then asked to either punch in to the key pad or say your card number and maybe even the PIN, security code and expiration date;

the scammers then use this information to make fake cards, and before you know it your bank account is empty or your credit line has been run up with fraudulent transactions.
How to avoid it
Don't rely on caller-ID
Scammers can easily spoof legit phone numbers, making it appear that they are calling from your bank or credit union. Don't fall for it!
Just hang up
Banks don't call to ask for customer account information. They already have it. Hang up if anyone – via prerecorded message or live agent - asks for your card number, PIN, security code, expiration date, or other personal information.
Check with your financial institution
Security breaches happen, and banks and credit unions may contact customers about fraud on their accounts, but don't take a call or text or email as the truth. Use independent means, such as signing in to the bank's website or calling the bank directly yourself using the phone number on the bank of your card, to find out what's really up with your account.
Join with us
Robocall scammers shouldn't be able to get to us. That's why we and more than 300,000 others are calling on the phone companies to provide us with tools to stop robocalls as part of the End Robocalls campaign. Just last week the Federal Communications Commission called on the phone companies to do more to stop robocalls and spam texts. It's time for the phone companies to act. Join with us as we work to get the phone companies to do what the FCC and their customers want and need them to do.

—Christina Tetreault