3 grocery store tricks to watch out for
Don't get swindled in the supermarket
Published: July 20, 2015 01:15 PM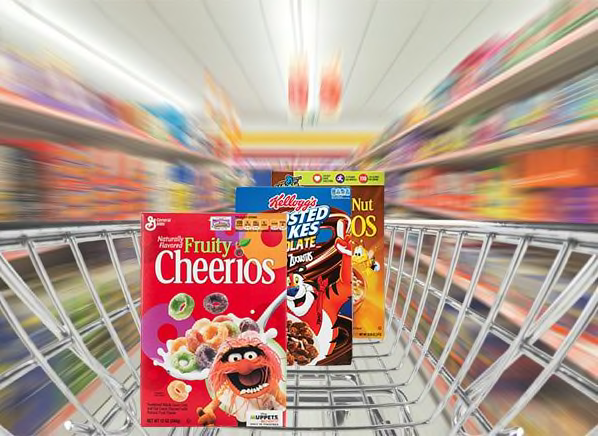 How the heck do all of those calorie-packed impulse buys end up in your cart? Here are tricks food marketers use to reel you in—plus how to avoid them, based on some new research.
1. Free samples
Here's why you might want to dodge the folks who dole them out. Shoppers who munched on bits of frozen pizza and ice cream were five times as likely to buy them as people who turned down the snacks, according to a study led by the University of Virginia. Why? "Reciprocity," says Brian Wansink, Ph.D., director of the Cornell Food and Brand Lab and author of "Slim by Design" (William Morrow, 2014), who was not involved in the study. "The person who gave you the sample was so nice, you don't want to let them down. Just remember their salary isn't based on whether you buy."
2. Cartoon characters
Brand trust was 16 percent higher when the rabbit on the Trix cereal box looked directly at subjects in a study by Wansink's team. Keep that in mind next time you're about to go cuckoo for Cocoa Puffs!
3. Coupons for sugary snacks
Price cuts boosted sales of sweet snacks sixfold in a study by Philadelphia's Center for Urban Health Policy and Research. (Discounts didn't notably increase produce sales.) Wansink's advice: "If a sale lets you save on a treat you enjoy, avoid bingeing by repacking it into small containers at home, and store it away for 48 hours."
Editor's Note:
This article also appeared in the January 2015 issue of ShopSmart magazine.