Don't be suckered into buying a reverse mortgage
Advertisements make them sound tempting but reverse mortgages can put your retirement at risk
Published: July 15, 2015 10:30 AM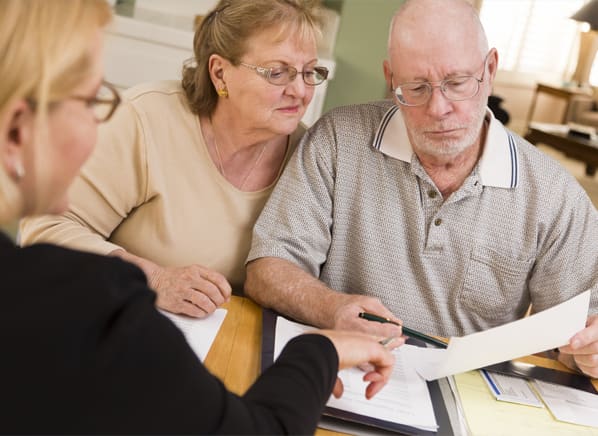 Reverse mortgages sound enticing: The advertisements you see on television, in print and online give the impression that these loans are a risk-free way to fill financial gaps in retirement. However, the ads don't always tell the whole story.
A reverse mortgage is a special type of home equity loan sold to homeowners aged 62 and older. It takes part of the equity in your home and converts it into cash payments. The money you get is usually tax-free and generally won't affect your Social Security or Medicare benefits. The loan doesn't have to be repaid until you or your spouse sells the home, moves out, or dies. Also, these loans, usually called Home Equity Conversion Mortgages (HECMs), are federally insured. (What's your experience with reverse mortgages? Share your thoughts by leaving a comment below.)
But while a reverse mortgage may increase your monthly income, it can also put your entire retirement security at risk. And, according to a report from the Consumer Financial Protection Bureau, many advertisements are incomplete or contain inaccurate information.
The reverse mortgage market makes up approximately one percent of the traditional mortgage market, but this figure is likely to increase as the Baby Boom generation—those born from 1946 to 1964—retires. That's because an increasing number of Americans are retiring without pensions and, according to the Employee Benefit Research Institute, nearly half of retired Baby Boomers will lack sufficient income to cover basic expenses and uninsured health care costs. Women, in particular, have a greater likelihood of outliving their assets due to lower savings and pensions.
This makes them all the more vulnerable to sales pitches for reverse mortgages from trusted celebrities such as Robert Wagner, Pat Boone, Alex Trebek, former Senator Fred Thompson and Henry Winkler, who played the lovable cut-up "Fonzie" on Happy Days.
Yet, the CFPB study found, many of these ads were characterized by ambiguity about the true nature of reverse mortgages and fine print that is both difficult to read and written in language that is difficult to comprehend. Many ads did not mention information about interest rate or repayment terms. "The incompleteness of reverse mortgage ads raises heightened concerns because reverse mortgages are complicated and often expensive," the report states.
Here's what you need to know to avoid being misled by reverse mortgage advertisements:
A reverse mortgage does not guarantee financial security for the rest of your life.
You don't receive the full value of loan. The face amount will be slashed by higher-than-average closing costs, origination fees, upfront mortgage insurance, appraisal fees and servicing fees over the life of the mortgage. In addition, the interest rate you pay is generally higher than for a traditional mortgage.
Interest is added to the balance you owe each month. That means the amount you owe grows as the interest on your loan adds up over time. And the interest is not tax-deductible until the loan is paid off.
You still have to pay property taxes, insurance, utilities, fuel, maintenance, and other expenses. If you don't pay your property taxes, keep homeowner's insurance or maintain your home in good condition, you can trigger a loan default and might lose your home to foreclosure.
Reverse mortgages can use up all the equity in your home, leaving fewer assets for you and your heirs. Borrowing too soon can leave you without resources later in life.
Generally, you don't have to pay back the money as long as you remain in your home. But when you die, sell your home or move out, you, your spouse or your estate, i.e., your children, must repay the loan. Doing that might mean selling the home to have enough money to pay the accrued interest.
If you're tempted to take out a reverse mortgage, be sure to do your homework thoroughly.
— Catherine Fredman