New worries about e-cigarette safety
E-cigs may be dangerous, and the FDA might not be able to do anything about it
Published: July 10, 2015 05:00 PM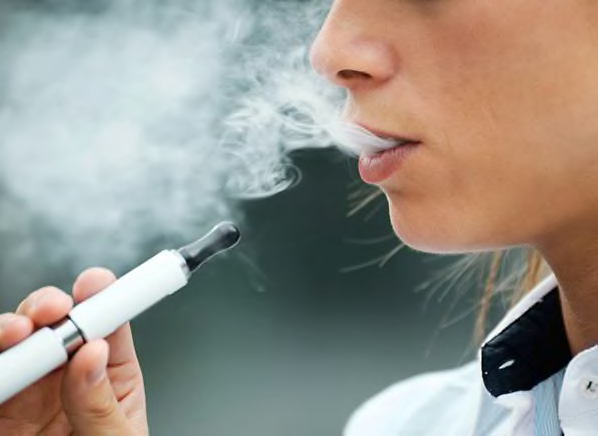 Political debate raged in Washington, D.C., this week over how electronic cigarettes should be regulated, or if they should be regulated at all. Six years ago, Congress granted the Food and Drug Administration the power to regulate all tobacco products, and the agency's final regulations establishing its authority over e-cigarettes are due out this summer. But in advance of those rules, some members of Congress are attempting to strip the FDA of its ability to review the health and safety risks of e-cigarettes before they hit the market.
Just this week, Republican members of Congress blocked an amendment that would have preserved the FDA's oversight of e-cigarettes—battery-operated devices that heat flavored chemicals, including nicotine, into a vapor that can be inhaled, or "vaped." "This could be a serious blow to public health, if enacted," says William Wallace, policy analyst at Consumers Union, the policy and advocacy arm of Consumer Reports. "We don't yet know the long-term health impact of these products. Instead of blocking the agency's work, Congress should preserve FDA's ability to address risks that may emerge with these untested products," Wallace says.
As politicians slug it out, it's worth remembering that e-cigarettes are so new to the market that very little is known about their potential dangers. "More needs to be done to find out if these products are safe—from the batteries that vaporize the liquid to the long-term, potentially harmful effects of nicotine and other chemicals consumers are inhaling," says Consumer Reports chief medical adviser Marvin M. Lipman, M.D.
Safety problems are already surfacing. For example, says Wallace, "We know that the contents of e-cigarettes and other nicotine products are very dangerous to children. That's why Consumers Union supports legislation requiring child-resistant packaging for liquid nicotine." Indeed, poison control centers nationwide have reported a jump in the number of children sickened after swallowing or touching the liquid nicotine contained in e-cigarettes and their refill containers. This liquid comes in flavors like bubble gum and watermelon, which seem to be especially appealing to children.
In 2014, the nation's 55 poison centers managed 3,783 e-cigarette and liquid nicotine "exposure" cases. More than half of those involved children under age six who may have ingested or inhaled liquid nicotine or got it on their skin or eyes. The effects can be deadly: according to the American Association of Poison Control Centers, one teaspoon of liquid nicotine is potentially lethal to a child and in December 2014, a 1-year-old boy died after ingesting liquid nicotine in Fort Plain, N.Y.
Right now, FDA is asking the public to weigh in on how it should regulate e-cigarettes, including whether e-cigarette and liquid nicotine packages should require warning labels, if child-resistant packaging should be required, and other e-cigarette safety issues. You can read the FDA's notice and submit your comments until August 31. And share your story with us, including any problems stemming from contact with liquid nicotine experienced by you, your child, or someone else close to you.
—Lauren Cooper