Kitchen design that stands the test of time
Features that make your kitchen easier for everyone to use
Published: July 27, 2015 08:00 AM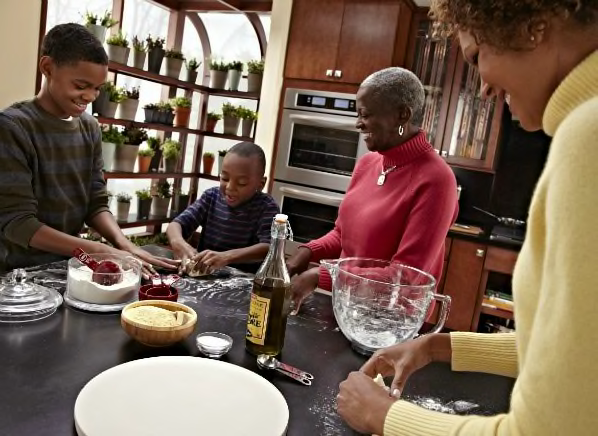 Call it what you will—accessible design, aging in place, design for all—creating a kitchen that works for all ages and abilities is a good idea that adds value to your home. Kitchen designers say requests for kitchen improvements that aid independent living are increasing as the remodeling market bounces back. "You may not think you need it now, but if you're already remodeling, do it now while you have the money," says Paula Kennedy, a certified kitchen planner from Seattle. Here are some tips from Kennedy and other pros.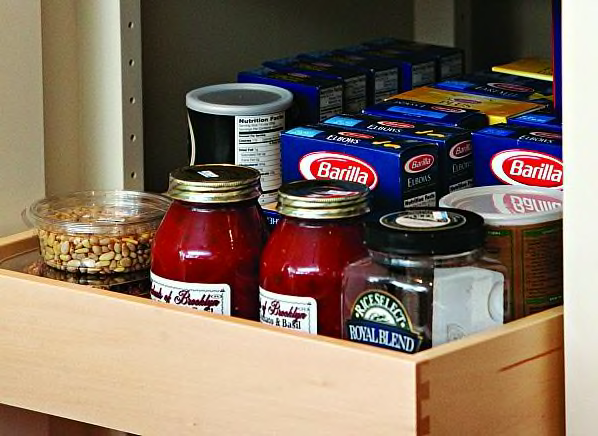 Storage
Start with storage that's within easy reach. "The sweet spot for everything is between 15 and 48 inches," says Kennedy. Add slide-out units and turntables to lower cabinets and glass doors to upper cabinets so you can see what's inside. Open shelving and easy-glide drawers are other good choices and D-shaped pulls are easier to handle than knobs.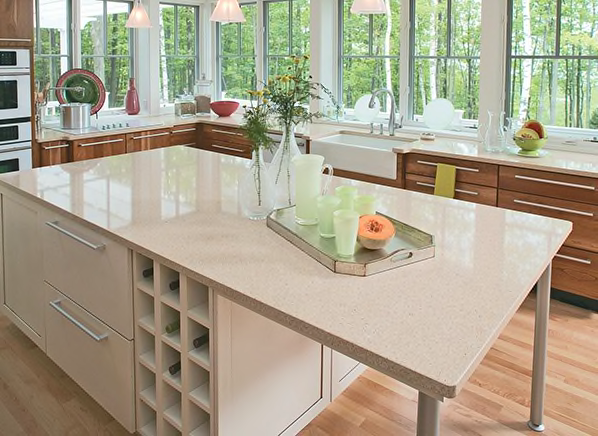 Work spaces
Counters of different heights work for adults chopping veggies as well as for children baking cookies and cooks who prefer sitting while prepping. Consider an island with different levels—one at the typical 36 inches and another at 30. A built-in desk can double as a work surface.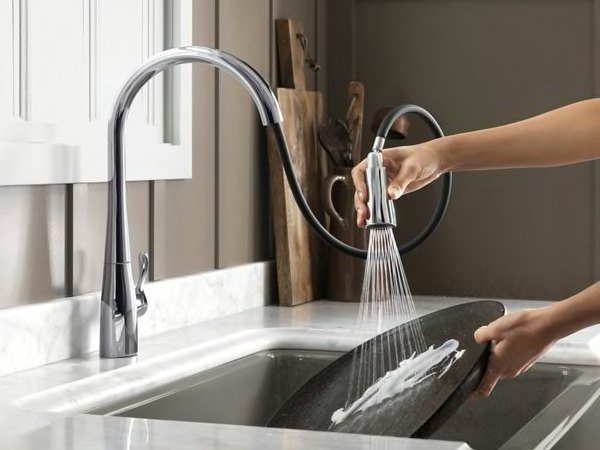 Sinks and faucets
Hands-free faucets are becoming more popular and lever-style handles are easier to nudge than knobs. Add a pull-out spray for cleaning the sink and filling large cooking pots. And a shallow sink of 6 inches or so won't swallow your dirty dishes.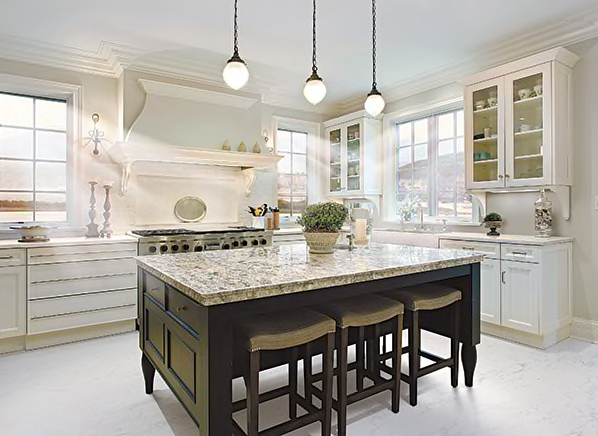 Lights and outlets
For task lighting, strips of LED lights are easier on the eyes than a series of spot lights, says Kennedy. Make sure all work areas are well-lit and replace lightbulbs in hard-to-reach fixtures with long-lasting LEDs. Rocker light switches are a cinch to flip. Raise outlets off the floor from 12 inches to 18 and lower light switches from 48 inches to 42. Adding extra outlets under the edge of the counter eliminates reaching over it.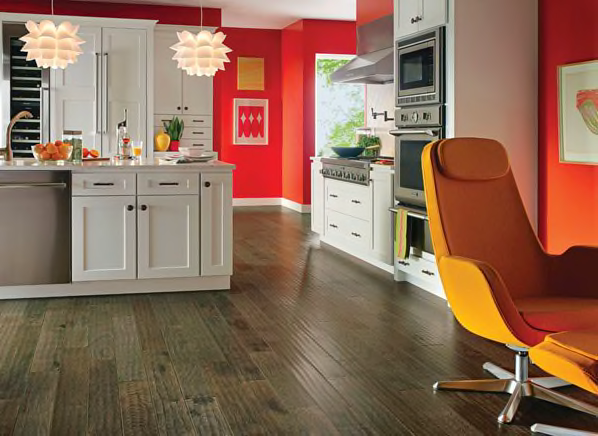 Flooring
As with any kitchen remodel, make sure you have ample floor space. A work aisle should be at least 42 inches wide for one cook and 48 inches for more than one. Select a non-skid floor that's easy to clean. Choose a floor color that contrasts with your cabinets so the edge is easier to see.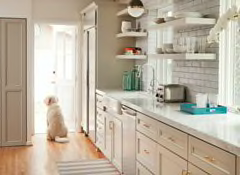 Doorways
Normal doorways are 32 inches wide but opt for at least 36 inches, which will accommodate a stroller, a wheelchair, and your new refrigerator. Threshold-free doorways won't trip you up and lever handles are easier to swing open.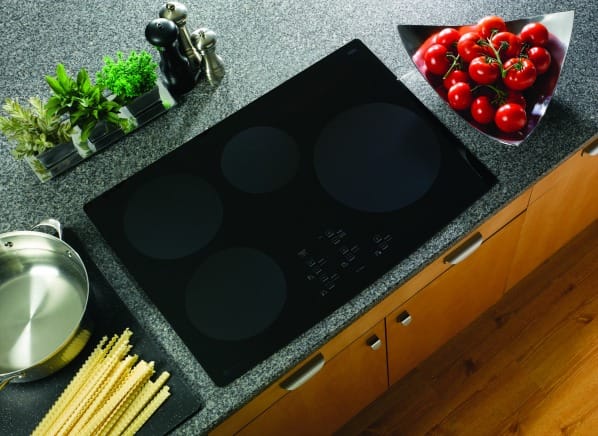 Appliances
Plenty of today's appliances have bright digital displays, making it easier to see time and temperature. Also consider these features:
Refrigerator. There's no perfect configuration. Side-by-sides put most food at eye level and have a more shallow door swing. The freezer drawer of a French-door model may be too heavy for some people to open. Look for continuous door handles.
Dishwasher. Raising a dishwasher can make it easier to load but that's an impractical solution for most kitchens because it disrupts the line of the countertop. Dishwasher drawers are another option.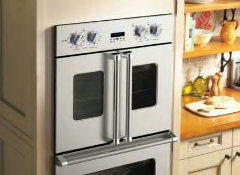 Ranges, cooktops, and wall ovens. Induction cooktops and ranges stay cool to the touch. No matter what type you have, make sure the controls are on the front to avoid reaching over hot pots and burners. Some of the latest wall ovens are being designed with doors that swing to the side instead of down, making it easier to take things in and out.
Microwave. Instead of an out-of-reach, over-the-range microwave, opt for a countertop model or one built into a lower cabinet.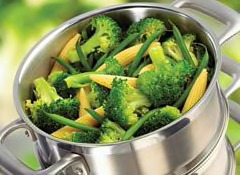 Cookware and utensils
Hand strength can be an issue for both young and old. Oxo Good Grips has built a reputation on its easy-to-manipulate kitchen gadgets and there are plenty of other ergonomic tools on the market. Invest in an electric can opener and lightweight cookware with two handles instead of one. In a pinch, an adjustable wrench can be used to open stubborn jars and pop champagne corks.
Other ways to update
For more ideas and to find help from a pro, check the websites of the National Association of Home Builders, the National Kitchen & Bath Association and the National Aging in Place Council.
--Mary H.J. Farrell (@mhjfarrell on Twitter)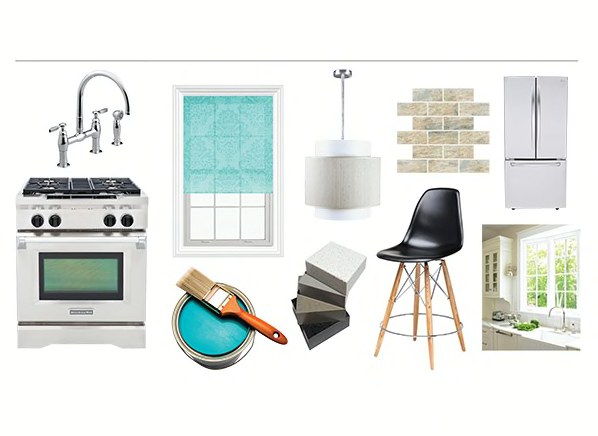 Kitchen Remodeling Guide
Find everything you need to know about remodeling your kitchen including the best appliances and materials from Consumer Reports tests in the Kitchen Remodeling Guide.