Look for an adviser with fiduciary duty to save money on your IRA
Fiduciaries can save you up to 12 percent
Published: July 07, 2015 10:45 AM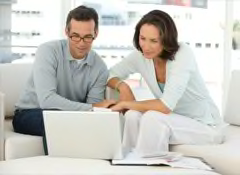 If you ask folks near retirement what worries them, many will mention the fear of outliving their money. Consumer Reports' most recent retirement survey found that 43 percent had that concern.
So a recent report by the president's Council of Economic Advisers got my attention. It focused on the investment advice that savers and retirees get when rolling over 401(k) plans to IRAs. It noted that people who work with advisers with conflicts of interest—those who benefit from commissions and other investment fees—would lose about 12 percent of their savings because of those costs, assuming they drew down their money over 30 years. And they would run out of money five years sooner than if they had worked with an adviser who took no back-door payments. The report estimated that those conflicts of interest cost savers up to $17 billion per year.
So it's good news that the Labor Department, which regulates retirement accounts, recently proposed that advisers who recommend retirement investments hold to a "fiduciary" standard.
Advisers who have a fiduciary duty to you must act in your best interest, recommending investments that optimize your returns while reflecting your goals, tolerance for risk, age, and other personal attributes.
"If someone is paid to give you retirement investment advice, that person should be working in your best interest," said the labor secretary, Thomas E. Perez. The Securities and Exchange Commission, long a foot-dragger on the matter, has expressed a willingness to expand the rule regarding fiduciary duty. Consumers Union, the advocacy arm of Consumer Reports, supports initiatives from the Labor Department and the SEC to protect investors.
Not always working for you
You would think that every adviser would want what's best for her clients, but it doesn't always work that way. Even advisers with recognized credentials aren't necessarily required to act in your best interest.
Broker-dealers—also known as stockbrokers—are mandated by the SEC only to meet what's called a "suitability" standard, not a fiduciary duty. If you ask a broker-dealer to find you, say, a small-cap mutual fund, he's only required to find something that's suitable given your level of wealth, investment sophistication and goals, and stage in life. If that fund rewards him with high commissions that are subtracted from your balance, it's his gain and your loss. Unlike a fiduciary, he's not required to find you a comparable small-cap fund that would cost you less, even if it doesn't compensate him as well.
A broker might tell you that he has a Series 7 license to sell most securities, but that doesn't make him a fiduciary. Neither does being regulated by the SEC or the Financial Industry Regulatory Authority.
On the other hand, trustees of 401(k) plans have a fiduciary duty to account holders. Certified financial planners (CFPs) aren't bound by regulation to be fiduciaries, but the Certified Financial Planner Board, a governing body, requires CFPs it certifies to adhere to the fiduciary duty standard. Registered investment advisors (RIAs) must by law exercise fiduciary care when giving investment advice.
But under current SEC rules, RIAs can escape their fiduciary duty. As long as they're charging a commission on a transaction separate from providing advice, they're off the hook, notes Mercer Bullard, a professor at the University of Mississippi School of Law. "The SEC lets RIAs switch hats, sometimes being a fiduciary and sometimes not," he says, pointing out that it doesn't serve consumers, who naturally expect they will always get trustworthy advice from their RIA.
What's an investor to do?
However you find an adviser, ask how he is compensated, and in what situations he will and won't be a fiduciary for you, says Arthur Laby, a law professor at Rutgers University.
The questions will help weed out folks who can't give a straight answer. "And it will make a difference in the relationship with the adviser," Laby says. "Investors who are more engaged are likely to get better treatment."
— Tobie Stanger (@TobieStanger on Twitter)