Is a standing desk necessary for better health?
Swapping sitting for standing isn't the only way to fight inactivity
Published: July 11, 2015 06:00 AM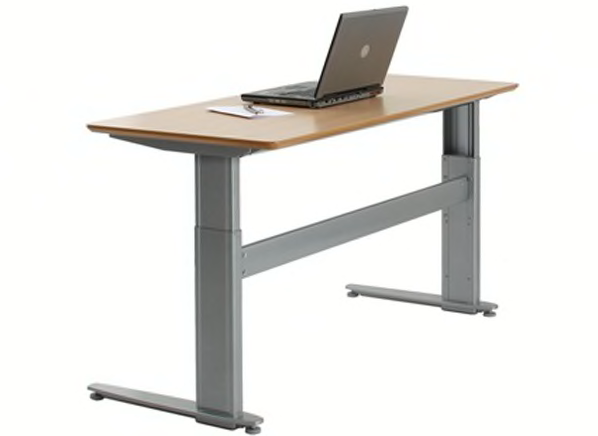 Q. I keep reading that sitting is bad for my health. Do I really need to start using a standing desk for work and avoid sitting all day long?
A. No. A standing desk can be helpful in getting you out of your seat more, but a growing stack of research suggests that taking short "activity breaks" while working, watching TV, or surfing the internet can counteract the potentially negative health consequences of prolonged sitting: an increased risk of earlier death, including death from cardiovascular disease and cancer, and an increased likelihood of type 2 diabetes.
One study found that as little as five minutes of walking every hour keeps circulation levels healthy; in another, breaks as short as one minute helped. Those who took the most short breaks from sitting (such as to get a drink of water, walk to a restroom or even just standing up) weighed less, had trimmer waistlines, and had lower blood sugar and triglyceride levels than those who took the fewest.
In one recent study, researchers from Seattle's Group Health Research Institute found that a little bit of coaching helped older adults, who tend to sit more than younger people, reduce their daily sitting time by a respectable 27 minutes. That may be enough to help with blood sugar control and reduce waist size, the researchers note. The study volunteers reported that they could walk faster, felt more energetic, experienced better moods, and were more able to accomplish everyday chores.
While you probably won't hire a coach to help you get up more often, you could try setting an alarm on your smartphone or on a kitchen timer as a reminder to get up when you're surfing the web, or to take standing breaks during TV commercials, or walking around the house when you talk on the phone. At work, set an alert on your computer to goad you into getting up.
It's smart to be concerned about the downsides of sitting down. When University of Toronto researchers recently reviewed 47 studies, they found that long periods of inactivity increased risk for an earlier death by 24 percent. The studies ranged in length from one to 16 years and looked at people who sat for as long as 11 hours per day. Extended chair time was associated with an 18 percent higher risk of death from cardiovascular disease, a 17 percent higher risk for fatal cancers, and a 91 percent higher risk for developing type 2 diabetes.