3 finishing touches for your bathroom remodel
Fittings, fixtures, and materials to complete your project
Published: August 13, 2015 11:45 AM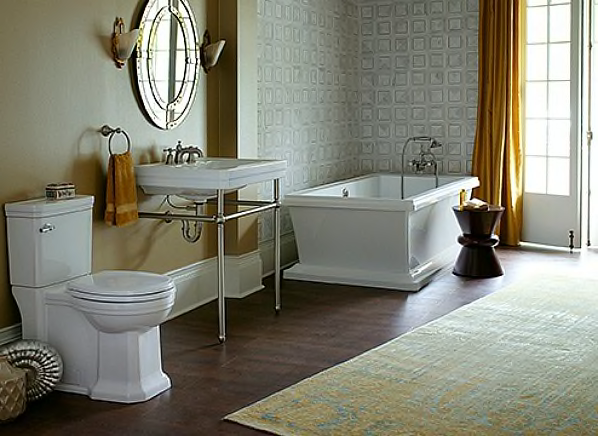 A dated bathroom can scuttle a home sale. Drab tile and dated fixtures are a turn-off, especially if the color scheme is reminiscent of a bygone era. And even if your house isn't on the market, it pays to update the bathroom to make it both safer, more comfortable, and easier to access for everyone. If you're in the middle of a remodel or considering one, here are three nice touches to consider.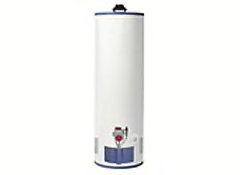 Running out of hot water?
Before you blame your teenager or spouse, the culprit may be in your utility room. If you've recently remodeled your bathroom (folks with multiple showerheads and body sprays or soaking tubs, we're talking to you), then you may need a larger water heater to keep up with increased demand. That's because running several showerheads or body sprays at once, even water-saving ones, adds up. And filling up a soaking tub can easily drain a small water heater. Check out our water heater buying guide for what you need to know before you replace your old one.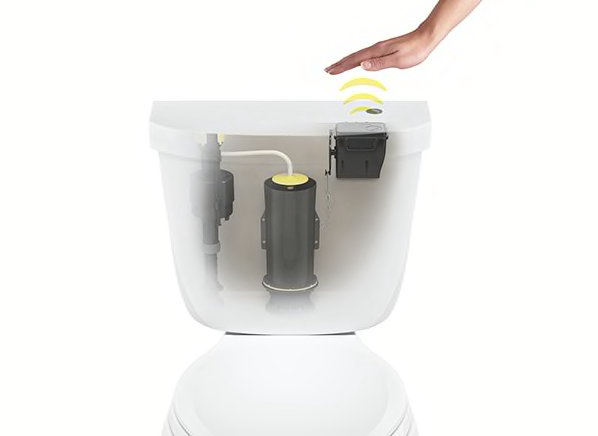 Look, Ma, no hands!
The best touchless-toilet we found isn't a toilet at all. It's a retrofit kit that installs in the toilet tank and replaces the trip lever with a cap. A hand-icon decal tells you where to wave. The Kohler K-1954-0 kit, $50, runs on four AA batteries and beeps when they're running low. But the kit can't be used on toilets with a flush button on top or on dual-flush, pressure-assist, ballcock-valve toilets. For more on toilets, see our full toilet Ratings and recommendations.
Go for the flow
Speakman claims that its Reaction low-flow showerheads, $25 to $66, offer water savings and a powerful spray. It claims the built-in turbine concentrates and optimizes pressure, boosting the velocity of water without letting in cool air. In addition to testing the showerheads in our labs, we installed the 2- and 2.5-gallon-per-minute versions in the showers in the locker rooms at Consumer Reports. More than 20 staffers "took one [shower] for the team." (We didn't ID which showerhead used 2 gpm and which used 2.5 gpm.) Both met their claimed gpm.
Staffers liked the feel and forcefulness of the 2.5-gpm showerhead slightly more than the 2-gpm version. About half said they'd buy one of the two models. The biggest gripe: The Reactions have only one setting. They're available with a translucent gray, blue, or green frame. For more choices, see our full showerhead Ratings and recommendations.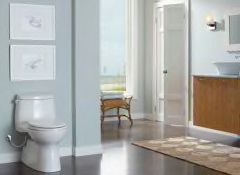 Bathroom remodeling