Are green laundry detergents as good at cleaning?
Five brands that made a decent showing in Consumer Reports' tests
Published: August 06, 2015 12:00 PM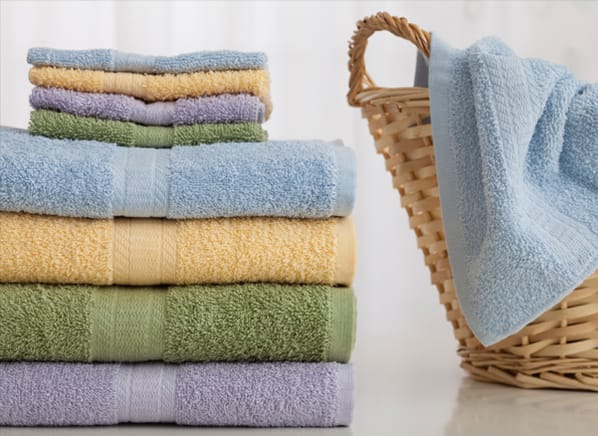 In Consumer Reports testing, laundry detergents that make green claims have not delivered the same cleaning power of top-rated brands like Tide or Persil—a newcomer from Europe that crushed it in our lastest laundry detergent report. One possible factor: green detergents may lack the enzymes and other chemicals that give many standard detergents their stain-fighting oomph. But some greens delivered decent results in our tests. Provided you follow best laundry practices—sorting properly, not overloading the washer, and using the right amount of detegent—you might be satisfied with the results. The following picks can be used in all types of washing machines.
Legacy of Clean SA8. Part of the Amway family of brands, this ultra-concentrated liquid detergent is our highest-scoring green detergent. It was particularly tough on grass and ring-around-the-collar stains in our tests. It's available through Amway dealers for about 30 cents per load.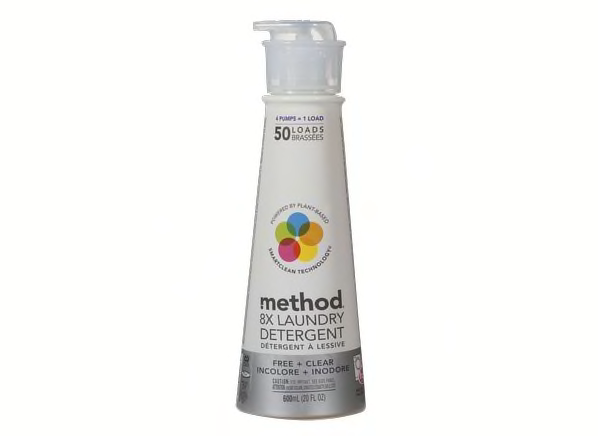 Method 8X. This liquid laundry detergent is sold at Target and other major retailers, so it should be easier to get your hands on. It vanquished blood stains in our tests, though struggled in other areas. The 8x concentration makes for extremely compact packaging, so it's a good choice if you don't have room for a full-size detergent container—and they can get quite big. Expect to pay about 26 cents per load.

Mrs. Meyer's Clean Day. A staple of independent organic shops, Mrs. Meyer's has a pretty passionate fan base, many of whom identify with one of the brand's trademark scents (basil, lavender, lemon verbena, and so on). At 22 cents per load, it was one of the less expensive green detergents in our tests, and it delivered about average cleaning power overall.

Caldrea HE. At 56 cents per load, it's the most expensive of all tested detergents, green and non-green alike. As with Mrs. Meyer's, you're paying more for the potpourri of scents, including ginger-pomelo and sea-salt-neroli. Says the manufacturer, "We believe the scent of your home deserves the same quality and beauty of a perfume." Just know that you're paying top dollar for so-so performance.

Seventh Generation Natural. If you prefer powder laundry detergent, this Seventh Generation product is the way to go. At 26 cents per load, it's priced decently and it was very tough on blood stains in our tests. It's derived from 88 percent plant products, in accordance with the U.S. Department of Agriculture's BioPreferred Program. Its brandmate, Seventh Generation Natural 4X Concentrated, did almost as well for the same cost per load.
—Daniel DiClerico (@dandiclerico on Twitter)
How green are you?
Do you seek out green cleaners? Let us know below.