5 Ways to Keep Your Car Secure While Holiday Shopping
Parking lot safety tips to keep you and your gifts safe
Last updated: November 25, 2016 06:00 AM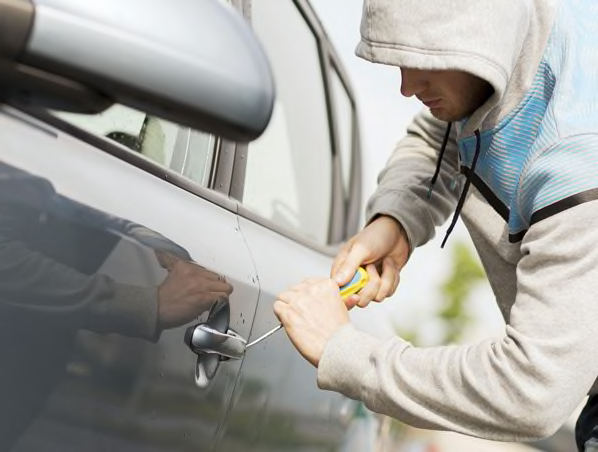 The holiday spirit hangs in the air this time of year, filling shoppers with feelings of good will and generosity—when they're not busy fighting for bargains. It also brings out a spike in crime, as bad guys prey on distracted shoppers who make their work all too easy.
"We see a definite rise in crime around the holidays," says Sgt. 1st Class Gregory Williams of the New Jersey State Police. "People leave packages in vehicles, and criminals know it's that time of year. They're just looking for something they can grab."
By taking a few simple precautions, you can help make sure that your gifts end up with their intended recipients, rather than in the hands of a thief.
1. Watch where you park
Find a parking space as close as you can to the store entrance and under a light, if it's dark. Make a note of any nearby signs, poles, or other landmarks to make it easier to find your way back. Try to avoid parking next to large vans or SUVs that can give a thief privacy.
2. Lock it up
It may sound obvious, but law enforcement professionals say that many thefts are the result of unlocked cars. Double check to make sure you close the windows and lock all the doors before leaving the car. And don't forget the sunroof.
3. Hide the goods
Don't leave packages, phones, music players, or other valuables on the seats, floor, dash, or anywhere in sight. Lock items in the trunk or otherwise stash them out of sight. Even a cell phone cord is an invitation for trouble.
4. Keep moving
If you come out of the store to drop off a load of packages, move the car to another space before going back for more shopping. Criminals may be watching and know you won't be back for a while.
5. Stay focused
Pay attention to your surroundings while walking to and from your car. Walk with a purpose, and stay off the phone. Have your keys ready as you approach the car, and get yourself and your packages inside quickly. Then lock the doors.