Dimensions Kids Bike Helmet With Bluetooth Speakers Fails Safety Test
Consumer Reports rates this helmet a 'Don't Buy: Safety Risk' after the chinstrap buckle released during testing
Consumer Reports is rating the Dimensions Kids Bike Helmet With Bluetooth Speakers a "Don't Buy: Safety Risk" after it failed one of our tests during routine evaluations designed to assess how well a helmet would remain in place to protect a rider during a crash.
During a test of its retention system—the straps and buckles that keep a helmet in place on your head—the chinstrap buckle on the Dimensions helmet came undone. This test was done on two different samples of the helmet, and both failed in the same way.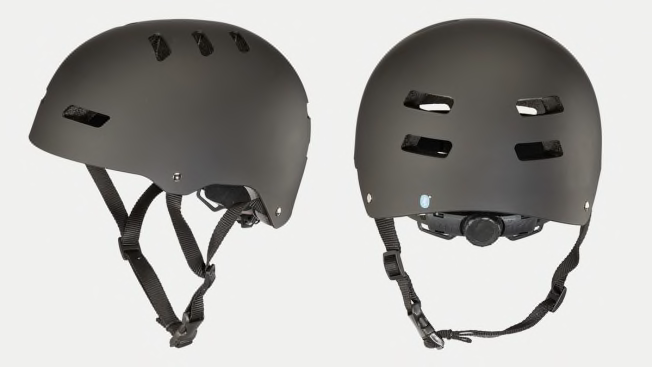 "This test is designed to see whether a helmet will stay on your head after you fall off a bike," says John Galeotafiore, who oversees bike helmet testing at Consumer Reports. That's important because people can hit their heads more than once after a tumble or a crash.
CR has reported this finding to the Consumer Product Safety Commission, the manufacturer (Sakar International), and Walmart, where we purchased the helmet.
Sakar International told CR that the helmet "has had no failure points around the retention strap or any other major safety issue in any other previous testing report." The company also said that it did not have "any consumer complaints directly or indirectly about any retention strap issue." After CR first contacted Walmart, the company temporarily stopped selling the helmet while Sakar conducted further testing, but CR confirmed it was back on sale by July 29.
We are not aware of any injuries related to the problem found with this helmet.
Editor's Note: This article has been updated to include information provided by Walmart and the helmet manufacturer Sakar International.