When you shop through retailer links on our site, we may earn affiliate commissions. 100% of the fees we collect are used to support our nonprofit mission.
Learn more.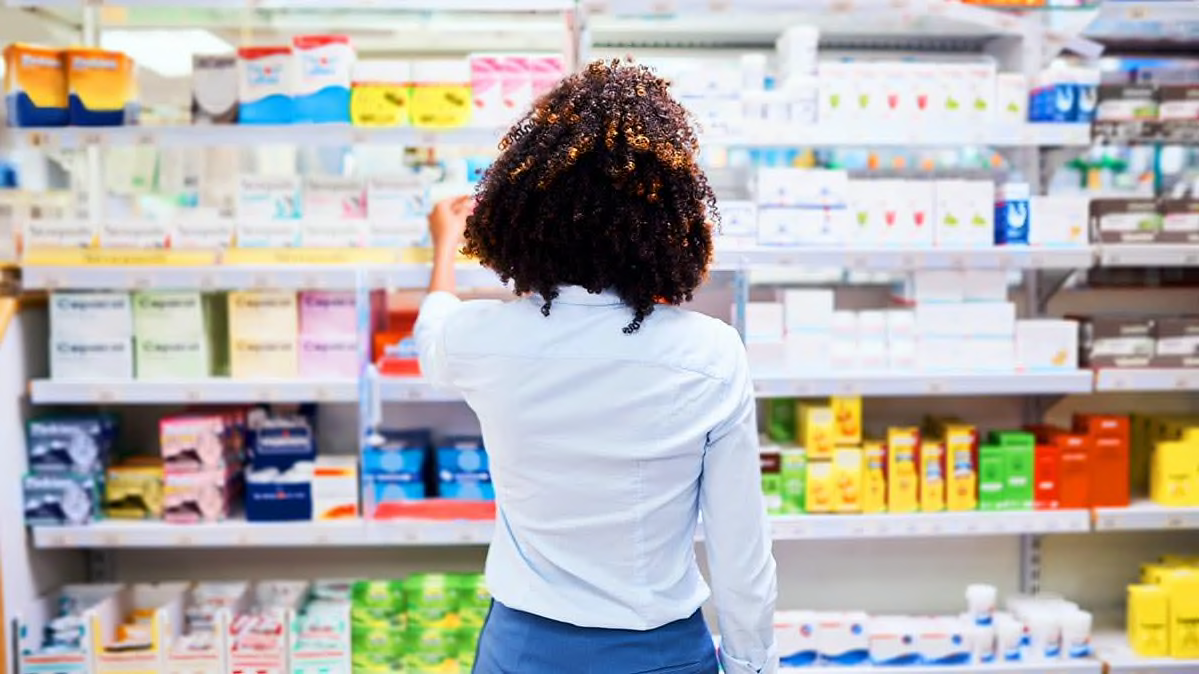 Americans are digging deeper and deeper into their pocketbooks to pay for medications. To help, some major pharmacy chains offer discounts to help keep costs down—with bargains such as generic meds for $4 per month or $10 for three months, for example. And, increasingly, they also offer frequent-shopper award programs that can help stretch your drugstore dollars even further.
Drugstore deals at the three biggest pharmacy chains in the U.S.—CVS Pharmacy, Rite Aid, and Walgreens—work like this: You sign up free of charge and accumulate points by filling prescriptions, getting a vaccine, or even logging your blood glucose or blood pressure levels, exercising, or quitting smoking.
More on Cutting Medication Costs
In addition to better health, those points could translate into discounts, sometimes hefty ones, or reward dollars you can spend in the store.
That can help people save on prescriptions and other health and wellness products and services, says Chris Krese, spokesman for the National Association of Chain Drug Stores.
Note that some exceptions apply. For example, purchases of alcohol, tobacco, gift cards, money orders, and lottery tickets won't go toward your benefits. And frequent-shopper programs aren't available in all states. CVS and Rite Aid, for example, don't offer rewards on prescriptions purchased in New Jersey and New York. So check your local drugstore for details.
Is Privacy a Concern?
As part of the sign-up process, you may be asked for personal information, such as your name, email, home address, phone number, and possibly your birthday.
If you're concerned about sharing that information, be aware that the three major chains' privacy policies all state that they don't sell this information to outside marketers without your written authorization. (But, as you'll see below, they may share it with their "business partners.")

That means you shouldn't receive promotional materials that are unrelated to the retailer, but you may get coupons, store ads, and other marketing materials from the retailer or its partners.
You should know, too, that many retailers track your buying habits even if you're not enrolled in a frequent-shopper program, says Joseph Turow, Ph.D., a professor at the University of Pennsylvania's Annenberg School for Communications and author of "The Aisles Have Eyes: How Retailers Track Your Shopping, Strip Your Privacy, and Define Your Power" (Yale University Press, 2017). "Drugstore chains may, for instance, monitor your credit card purchases in their stores to help them anticipate what you might buy in the future," he says.

If you've previously filled a prescription at one of the chains, or are set up for automated prescription refills, that chain has your birthday and insurance details, and may have additional data about your health.
To help you decide whether to join a frequent-shopper program, and which might be best for you, here are key details, including the privacy practices.
CVS ExtraCare Pharmacy & Health Rewards
The basics: Sign up for CVS ExtraCare Pharmacy & Health Rewards and earn credits toward ExtraBucks Rewards, which can be redeemed for in-store or online CVS purchases. For each 10 credits you earn through pharmacy purchases and services, you get $5 in ExtraBucks Rewards.
How to rack up rewards:
Earn 1 credit for flu shots and other vaccines, and when you sign up for refill-reminder emails or prescription text alerts.
Earn 3 credits for each 90-day prescription, and 1 credit every time you fill or refill a prescription.
Fill 10 prescriptions, earn $5 in ExtraBucks Rewards, with a maximum of $50 in ExtraBucks Rewards a year.
If you use a CVS Pharmacy at a Target store, get a $5 Target coupon or $5 ExtraBucks Rewards after filling 10 prescriptions.
Earn 3 credits for adding prescription management to your online account, which allows you to refill orders, view your prescription history, see your prescription calendar, and more.
Extras: Get additional opportunities to earn credit through the CVS app or via email.
Good to know: Each time you earn 10 credits, it takes about a week for the $5 ExtraBucks Rewards to be added. Credits expire at the end of each year.
Privacy policy: If you want to earn and use rewards, you'll have to provide your home address, email, phone number, and birthdate. And you'll have to agree to the terms of the CVS general privacy policy. Note that CVS says it may share your "personal information to our affiliated businesses or to our business partners, who may use it to send you marketing and other communications."
If you fill prescriptions at CVS, you're also subject to the terms of another privacy policy—which covers what's known as "Protected Health Information."

Rite Aid Wellness+ Rewards
The basics: You earn "Wellness+ Points" on qualified purchases, and the points can be used for discounts on items you buy online or in-store. The more points you earn, the bigger your discount: Once you've earned 500 points (silver status), you'll get 10 percent off qualifying items for a year. Earning 1,000 points (gold status) gets you 20 percent off qualifying purchases for that time period.
In addition, certain purchases can earn "Wellness+ BonusCash Rewards" in the form of online or in-store credits. Joining the program also gets you additional members'-only pricing and discounts on some other items throughout the store.
How to rack up rewards:
Earn 1 point for every dollar you spend on qualifying, non-prescription purchases.
Earn 25 points for every non-government-funded prescription filled, and on immunizations, except in New Jersey and New York. Earn 1 point for every dollar you spend on government-funded (i.e., Medicare and Medicaid) prescription copays, including immunizations, with a maximum of 25 points per prescription.
Earn $20 BonusCash with each purchase of $75 of qualifying over-the-counter allergy products.
Extras: Wellness+ benefits also include 24/7 online access to a pharmacist. If you're 65 or older, you also get 20 percent off qualifying purchases on the first Wednesday of each month, and a free, in-person consultation with a pharmacist (though you can ask to speak with a pharmacist at any time), who can review your medications and immunizations, offer a free blood pressure screening, and answer your Medicare Part D questions.
Good to know: Points expire at the end of each year. But if you reach silver or gold level, discounts are good through the end of next calendar year—in this case, through the end of 2019.
Privacy policy: The Wellness+ program's privacy policy falls under the company's general website privacy agreement and its Wellness+ terms and conditions. To sign up, you'll need to submit your name, email, and phone number, but you can opt out of receiving communications from Rite Aid about the Wellness+ program. You can also prevent Rite Aid from sharing your information with third parties, but you'll have to call 866-967-4832 or email riteaidonlinestore@riteaid.com to do so.
As with CVS, there's a separate privacy policy for your protected health information. This applies when you fill a prescription.
Walgreens Balance Rewards
The basics: Earn 10 points for every dollar you spend on almost all in-store and online purchases with Walgreens' Balance Rewards program, and redeem them for discounts on qualifying items at both the Walgreens and Duane Reade chains. For every 1,000 points earned, you receive $1 to spend in-store or online. Earning 40,000 points gets you $50 to shop. You can get additional points through the Balance Rewards for healthy choices program, by keeping track of healthy lifestyle activities you engage in.
How to rack up rewards:
Earn 100 points for every 30-day prescription and immunization, and 300 points for each 90-day prescription you fill, including Medicare and Medicaid prescriptions.
Through the healthy choices program, get 20 points for every mile that you walk, run, or cycle, and 20 points per day if you log your blood pressure, blood glucose, weight, or sleep activity.
You'll get 250 points if you sync your healthy choices account with an activity tracker (including Fitbit) or app, such as Google Fit, iHealth, MapMyFitness, MyFitnessPal, or Runkeeper.
You'll also get 250 points with healthy choices for pledging to quit smoking, 20 points per day as you track your progress, and another 250 points for fully kicking the habit.
Extras: Earn 50 bonus points for every dollar spent on store-brand products if you link your AARP membership with your Balance Rewards Account. You'll also earn 1,000 points per vaccination and receive special offers.
Good to know: The number of points you can earn for each activity is limited. For example, you max out at 1,000 points per month for exercising, and you can log blood glucose only for 20 points twice a day. Points expire after 12 months, or if your account has been inactive for six months.
Privacy policy: To sign up, you need to provide your name, phone number, ZIP code, email, and date of birth, but you can opt out of email communications from the company. Walgreens says it does not rent or sell your information to nonaffiliated third parties—only to those that perform services on behalf of Walgreens. If you've connected your healthy choices account to an activity tracker app, Walgreens says it will disclose that data only "to improve health, or for the purposes of health research"—and only after obtaining your consent. If you fill prescriptions at Walgreens or Duane Reade, a separate privacy policy applies.