When you shop through retailer links on our site, we may earn affiliate commissions. 100% of the fees we collect are used to support our nonprofit mission.
Learn more.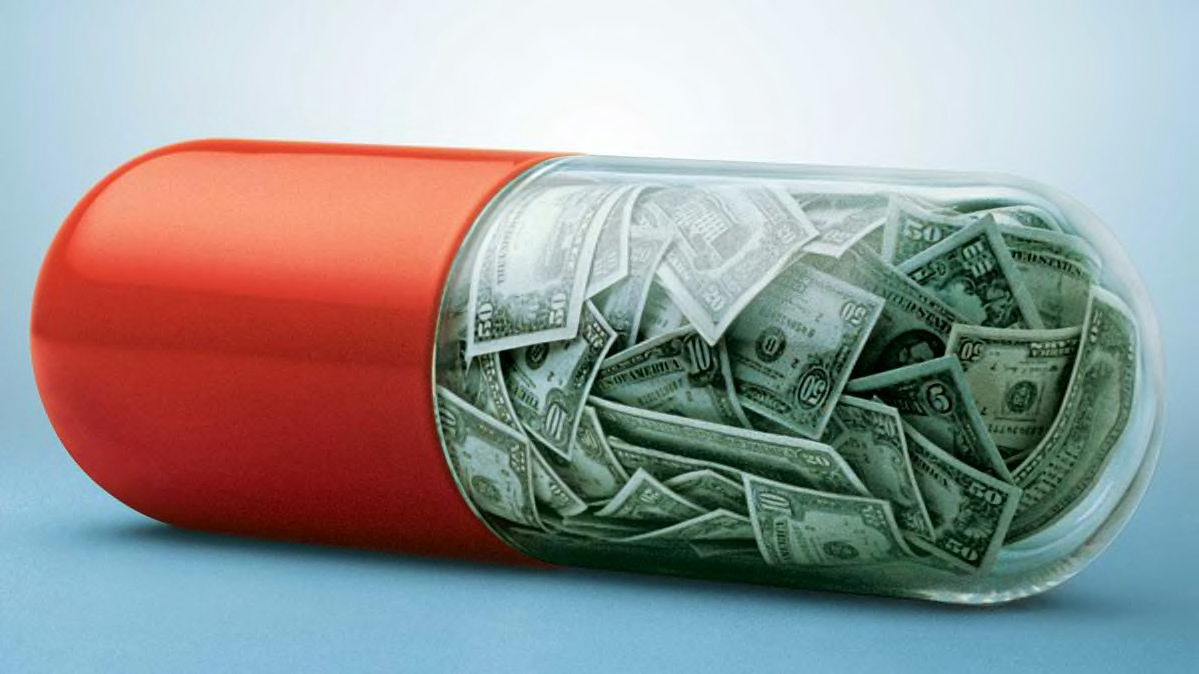 There are some commonsense strategies everyone should consider when trying to lower drug costs, beginning with these basic ones:
Ask your doctor whether you need a drug in the first place. You might not. In an April 2017 nationally representative CR survey of more than 1,000 adults who take prescription drugs, 70 percent of those who asked their doctor if they could cut down on their drugs were able to eliminate at least one.
If a drug is necessary, ask how much it will cost. A more recent CR survey found that most doctors don't regularly talk about drug costs with patients. So you might need to take the lead. When you do, ask whether a less costly drug might work as well. For example, generic drugs have the same active ingredients as brand-name ones, they're regulated in the same way by the Food and Drug Administration, and they cost 80 to 85 percent less.
More on Cutting Drug Costs
Look into 90-day prescriptions. That's especially true for medication to treat chronic conditions such as high blood pressure and diabetes. That reduces how often you need to cover co-pays. Or you could skip insurance altogether. That's because paying cash for a 90-day supply could be cheaper than three co-pays, says Victor Curtis, R.Ph., senior vice president of pharmacy for Costco, consistently one of the lowest-priced retailers, CR's secret shoppers found.
Below, we describe ways to address six common and particularly vexing situations involving high drug costs. They sometimes call for tricks that might seem counterintuitive at first but have been found to work.
While these workarounds offer quick fixes, they aren't long-term solutions to the underlying problems. That's why CR is also suggesting meaningful systemic reforms that government, industry, and employers should make right now to fix the flaws that cause high drug prices.
Case 1: An Insurance Change Drives Up the Price
Until this year, Michele K., 40, never had to think much about the cost of her medication. She had no annual deductible and just a $20 co-pay when she filled her monthly prescription for Humira, a drug she takes to treat rheumatoid arthritis. Without insurance, it could cost about $5,000 a month.
So she was devastated to learn that her employer had switched insurance plans for 2018. Her new co-pay was $100. More troubling, she now had a $1,500 deductible to pay before insurance kicked in. "It's like I took a huge pay cut," says Michele, who asked not to be fully identified for fear of retaliation by her employer. "It's outrageous."
Why It Happens
In an effort to deal with rising healthcare costs, many employers now require workers to shoulder a larger percentage of their medical expenses, including drugs. In 2017 more than 40 percent of Americans with private insurance were enrolled in high-deductible plans, meaning they had to pay at least $2,600 for a family and $1,300 for an individual, out of pocket, before insurance kicked in. In 2010 just 25 percent of those with private insurance had that kind of plan.
Your Solve
Michele searched for manufacturer coupons on the website for AbbVie, the company that makes Humira. She found discounts that, over a full year, could save her at least $1,000.
To see whether a drugmaker offers discounts for an expensive medication you take, check its website or go to the government's list of discount drug programs.
Another option for people with high-deductible plans is to look into health savings accounts, or HSAs. They allow people with high-deductible plans to spend up to $6,900 a year in tax-exempt dollars on out-of-pocket medical expenses.
Potential Snags
Arranging for manufacturer coupons can be complicated and time-consuming. And you should check with your insurer to see whether a coupon will count toward meeting your deductible and out-of-pocket maximum. In addition, people on Medicaid or Medicare or living in California might not be able to use them at all. That's because critics say manufacturer coupons can drive up drug prices in the long run by circumventing the negotiated drug lists, or so-called formularies, that are supposed to control medication costs and keep them fair for all consumers.
And keep in mind that HSAs are a good option only if you can afford to fund the accounts in the first place.
Long-Term Solutions
Employers could establish "out of pocket" maximums with the insurers they contract with, limiting how much employees pay per prescription or month. About a third of employers do this, according to the Pharmacy Benefit Management Institute. The Trump administration has proposed similar limits for Medicare Part D plans.
Sens. Cory Booker, D-N.J., Bob Casey, D-Pa., and Bernie Sanders, I-Vt., along with Reps. Elijah Cummings, D-Md., and Lloyd Doggett, D-Texas, have introduced legislation that would let consumers legally order drugs approved by the Food and Drug Administration from Canada. Consumers Union, the advocacy division of Consumer Reports, supports that legislation.
Case 2: An Old Drug Shoots Up in Price
When Cheryl Kennedy's 4-year-old daughter was diagnosed with pinworm, her doctor prescribed a drug called Albenza. A few years ago, an Albenza prescription cost $6. But when Kennedy's daughter was prescribed the drug, the price was nearly $700, even with insurance.
Why It Happens
Some drugs, such as Albenza, are prescribed so infrequently that when their patent expires, no company applies to the FDA to make a low-cost generic version. But a few years ago some drug companies started seeing a business opportunity in these overlooked drugs and began purchasing the rights to them—then jacking up the prices. That's what happened in 2015 in the highly publicized case of Martin Shkreli, then the CEO of Turing Pharmaceuticals. He bought the rights to the antiparasitic drug Daraprim—and raised the price from $13.50 a pill to $750.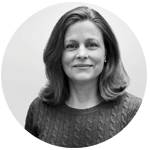 "I asked my doctor for an alternative. $700 seemed absurd."
—Cheryl Kennedy, Chicago
Your Solve
Ask your doctor whether a related but less expensive drug is an option. When Kennedy asked, her doctor suggested trying Reese's Pinworm Medicine, an over-the-counter drug that cost less than $15. It worked.
Long-Term Solutions
Consumers Union supports legislation called the CREATES Act that would help make generic versions of a brand-name drug available more quickly. In addition, Rep. Lloyd Doggett of Texas has urged the Health and Human Services Department to consider large price hikes in meds that were developed with public funds as a reason to use the agency's "march-in" rights. That law allows companies to make generic versions of otherwise very expensive drugs. CU supports that measure.
Case 3: A Cheap Generic Becomes Pricey
When Kiwi Carlisle's migraines began to worsen, her nurse practitioner switched her from generic Topamax to a new drug, Qudexy XR. Both contain the drug topirimate. But Qudexy XR is a new version, tweaked by a drugmaker to come in a larger dose that is released over time. The biggest difference is the price—less than $15 for the old generic and about $600 for the newly branded one. Because Carlisle has no insurance and would have to pay full retail, she ended up not filling the prescription at all.
Why It Happens
Drugmakers often tweak older drugs, then apply for a new patent, allowing them to charge more for the "improved" product. But those changes are often minor—a slightly larger dose, or time-released—and the new drugs aren't much better than the original.
Sometimes generic drug prices spike in another way: not in higher costs for new "branded" drugs but in skyrocketing prices of the original generic. About 20 percent of generics have had price hikes of at least 100 percent between 2013 and 2017, according to an analysis by the Drug Channels Institute, a consulting firm.
That includes basic meds such as the antibiotic tetracycline, the diabetes drug metformin, and the blood pressure drug captopril. Those increases can occur when several drug companies stop making a generic, and the ones that still do take advantage of the reduced competition to charge more, according to a report from the Government Accountability Office.
The net result for consumers is a double-whammy: higher costs for old standbys and expensive, newly branded meds that may not be necessary or covered by insurance.
"When I found out my new drug was $600, I was shocked and angry."
—Kiwi Carlisle, Maplewood, Mo.
Your Solve
Ask your healthcare provider whether an older drug would work just as well. For example, Carlisle plans to ask to switch back to generic topirimate but get two prescriptions: one for 100 mg and another for 50 mg. The combined cost: about $24 through the price-comparison tool GoodRx. Or if you really want to stick with the tweaked, more expensive prescription, enlist your doctor's help in appealing to your employer, insurer, or state board of insurance, explaining why that version is medically necessary. You could also contact the drug manufacturer to see if it offers any financial help. For example, the maker of Qudexy XR, Upsher-Smith, says some patients may qualify for assistance through it's Access Pathways program.
Potential Snag
Keep this in mind: If you have insurance but choose not to use it and shop around instead, the amount you spend won't count toward your deductible or out-of-pocket maximum.
Long-Term Solutions
Consumers Union and other advocacy groups have supported legal action by the Federal Trade Commission to stop companies from using tweaks to their older medication as a reason to extend patents. And a new Maryland law allows the state to sue drug companies that jack up prices of generic and off-patent drugs. Other states, including Colorado, Illinois, and Vermont, are also looking into ways to rein in price gouging.
Case 4: A Drug Costs More With Insurance
In early 2018 Murray Bob, a 67-year-old computer software developer in Acton, Mass., was surprised to find that a prescription for generic Xanax cost almost $40 more with a Medicare Part D drug plan than without it if he shopped at the online pharmacy HealthWarehouse.com.
Why It Happens
Bob could be experiencing a "clawback." That's when companies called pharmacy benefit managers (PBMs), which act as go-betweens for drugmakers and pharmacies, set higher prices on meds than drugstores.
When asked to explain clawbacks, the Pharmaceutical Care Management Association, which represents PBMs, didn't comment directly, saying only, "We support the patient paying the lowest price available at the pharmacy counter."
Critics of the practice are more direct. "It borders on fraud," says Stephen W. Schondelmeyer, a professor of pharmaceutical economics at the University of Minnesota. He describes clawbacks as unnecessary, hidden charges that end up costing consumers.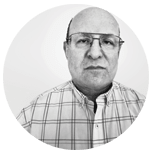 "Overcharging consumers even small amounts can harm people and waste millions of dollars."
—Murray Bob, Acton, Mass.
Your Solve
Ask your pharmacist how much you would pay if you didn't use insurance, suggests Victor Curtis of Costco. Pharmacists usually won't offer up such insider information without prodding because contracts between a drugstore chain and a PBM may have a "gag clause" that prohibits him or her from sharing that information.
Potential Snag
Again, if you don't use your insurance, what you spend won't count toward your deductible or out-of-pocket maximum.
Long-Term Solutions
Arkansas, Connecticut, Georgia, Louisiana, Maine, Maryland, Minnesota, Nevada, North Carolina, North Dakota, South Dakota, and Texas have banned clawbacks, gag clauses, or both, according to the National Community Pharmacists Association. CU is working on getting similar measures passed in other states.
Case 5: Mail-Order Drugs Are More Costly
We recently searched for the price of two common drugs—generic Lipitor, a cholesterol med, and generic Cymbalta, an antidepressant—using the Plan Finder tool at medicare.gov and noticed something curious. In some cases, it costs more to have the prescriptions mailed to you than filled in person at a pharmacy. In one plan, for example, a full year's worth of both prescriptions would cost $577 through the mail but only $341 in a store.
Why It Happens
Some plans require or strongly encourage you to fill all your maintenance meds—those you take for chronic conditions—through mail order. While that can sometimes save you money, it often doesn't. When the Centers for Medicare and Medicaid Services (CMS) looked into the cost of 50 common drugs in 2013, they found that in over a third of the plans, drugs cost more through the mail than at a store. And this March, in an analysis for Consumer Reports, the National Community Pharmacists Association found the same pattern for common medications with certain plans in nine U.S. cities.
Your Solve
When signing up for health plans, look for ones that don't force you to use mail order for your maintenance meds. Plans that do "often cost more," Schondelmeyer says.
If you're choosing a Medicare Part D or Affordable Care Act plan, a retail pharmacy is always an option. But employers can mandate mail-order-only pharmacies. In that case, Schondelmeyer says to complain to your HR department. If it hears from enough employees, it may look for another option.
Long-Term Solution
New York prohibits mandatory mail order in insurance plans. Consumers Union would like other states to adopt the same restriction.
Case 6: Medicare Patients Face a Price Spike
Robert Marchant from Deltona, Fla., says that late last year his monthly cost for Zetia, a cholesterol drug, suddenly shot up to $124 from $45. "Unexpected cost increases while on Social Security and Medicare are a real budget disaster," he says.
Why It Happens
Medicare Part D, the government drug plan for people 65 and older, usually functions like other insurance, with an annual deductible plus monthly premiums and co-pays. But that changes when annual drug costs, including out-of-pocket bills and what the plan pays a pharmacy, reach $3,750. At that point, you have to pay a higher percentage—35 percent for branded drugs and 44 percent for generics—until they hit $5,000 in annual costs. After that, you qualify for "catastrophic coverage," when you'll pay considerably less—just 5 percent—for the rest of the year. That gap in coverage is known as the "donut hole."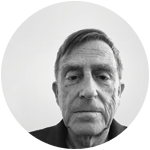 "Unexpected cost increases while on Social Security and Medicare are a real budget disaster."
—Robert Marchant, Deltona, Fla.
Your Solve
Try to stay out of the higher-priced zone, says Frederic Riccardi, vice president of client services for the Medicare Rights Center, a nonprofit organization that helps people manage their plans. Here's how:
■ Compare plans before you enroll. When you first sign up near your 65th birthday or during open enrollment in the fall, use Medicare's plan-finder tool or call 800-MEDICARE to see how well different plans cover the drugs you take and whether you're likely to go over $3,750 in drug costs. (Read more on signing up for Medicare.)

■ Consider an enhanced Medicare Part D plan that doesn't have the donut hole. These plans tend to have higher premiums, but if a coverage gap is likely, the extra cost may be worthwhile.
■ Apply for help. Medicare and many states help cover premiums and co-pays for people with low incomes. See Medicare's advice on how to get help with drug costs.
■ Appeal. If your plan doesn't cover your drug, appeal. See Medicare's advice on how to appeal denied claims.
■ Keep drug costs low. That means taking such steps as asking for generics, using 90-day prescriptions, and shopping around for deals.
Long-Term Solutions
Under Congress' most recent budget, starting next year consumers who wind up in the donut hole will have to pay only 25 percent of their drug costs.
Also, some consumers with Part D coverage may start to see discounts when they fill a prescription. CMS is suggesting that pharmacy benefit managers redirect some of the rebates they currently receive from drug companies to consumers. But it's unclear when that might happen.
CU thinks that CMS should be able to use its purchasing power to negotiate with drug companies to get lower prices for those on Medicare.
Editor's Note: This article also appeared in the May 2018 issue of Consumer Reports magazine.
Ginger Skinner and Rachel Rabkin Peachman provided additional reporting for this report.
This article has been updated to include information about financial assistance available for some users of the migraine drug Qudexy XR.