When you shop through retailer links on our site, we may earn affiliate commissions. 100% of the fees we collect are used to support our nonprofit mission.
Learn more.
Drug manufacturers typically get patents on brand-name drugs for 20 years. But sometimes those manufacturers can seek to extend patents—and stave off cheaper generic competitors—by reformulating their drugs, a practice known as "product hopping."
Consumer Reports Best Buy Drugs team has created a roadmap for saving money on prescriptions even as the industry (and perhaps your doctor) might be pushing you toward a more expensive "product-hopped" version. (See our money-saving advice and the chart covering 7 pricey drugs with cheaper alternatives, below.)

When drugmakers product-hop, they often combine two older (usually generic) meds. Take Treximet, which was launched in 2008 as a new drug. It's really a combination of the existing migraine drug sumatriptan and the over-the-counter painkiller naproxen (Aleve and generic).
In other cases, a drugmaker might introduce an extended-release version of an existing drug—or change the dosage, the form, or the way the drug is administered.
The maker of the antibiotic ­Doryx, for instance, extended its use of the brand name for six years with a ­series of tweaks: by changing the drug from capsules to tablets, by changing from 75-mg and 100-mg tablets to a 150-mg tablet, and by adding two score lines to the tablets. (It's now available as the generic doxycycline.)
Creating these new drugs only serves the purpose of keeping cheaper generics off the market, says Michael Carrier, a professor of law at Rutgers University who specializes in pharmaceutical antitrust law and is a co-author of a law review paper on the topic.
According to the 2016 paper published in the Notre Dame Law Review, a blockbuster drug—one that generates at least $1 billion in sales annually—that is product-hopped could deprive consumers of $1 billion or more in savings each year.
Consumer Reports supports policies that promote cheaper generics in the marketplace. Although prices for some generic drugs are on the rise, the drugs still represent a major way to save.
In a recent Consumer Reports Best Buy Drugs nationally representative survey, about one-third of respondents reported that the price of their medication had spiked in the previous 12 months.
But Andrew Powaleny, director of public affairs at the pharmaceutical trade group PhRMA, says that when a new drug is released, research to support new uses for the drug continues, especially real-world data collected directly from patients, physicians, and payers (think insurance companies).
"These findings can lead to expanded treatment options and mean greater hope for patients," Powaleny says.
Powaleny says the industry has advocated for increased generic competition, but only when it makes sense for the market.
"We believe we need to explore opportunities to encourage competition and catalyze generic entry when the market demonstrates a need," he says.
Doubtful Benefits
Drug manufacturers say these combinations of existing drugs provide more choices, convenience, and effec­tive­ness. But these strategies don't necessarily help your health, studies show. For example, a New England Journal of Medicine study found that Vytorin, a combination of the cholesterol-lowering drugs ezetimibe and simva­statin, was no more effective than simvastatin alone.
The practice can cost consumers. In a 2013 study published in PLOS Medicine, Swiss researchers looked at the prescription records of 74,500 patients over an eight-year period. They determined that 14.4 million ­euros (roughly $17 million) could have been saved by prescribing the ­generic equivalents for the eight product-­hopped drugs examined in the study.
Ask Questions, Shave Costs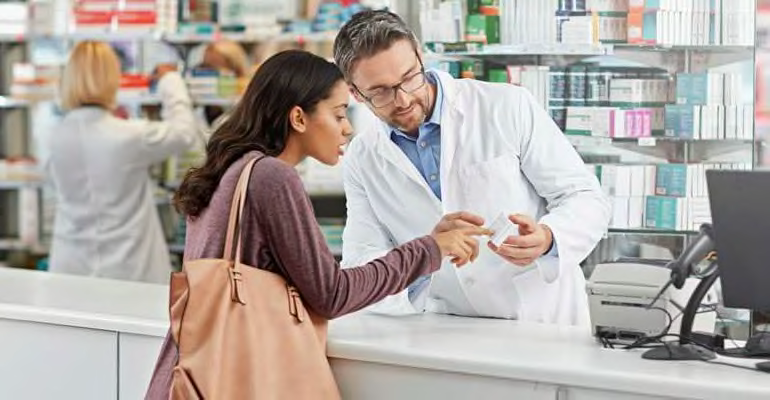 You may not know whether your doctor is prescribing a product-hopped drug, and ­experts say your doctor might also be unaware. "Not many doctors understand the practice," says Aaron S. Kesselheim, M.D., J.D., M.P.H., an associate professor at Harvard Medical School. But a few smart steps could help:
Ask "Why do you recommend this drug?" This is important for pricey new prescriptions or replacements for drugs you already take, particularly if they are combination or extended-­release drugs.
Talk with your doctor about taking two separate medications rather than one expensive combination product. Instead of the high blood pressure drug Caduet (see chart, below), for example, you may opt to take its two ­generic drugs separately.
Request an alternative. "Say to your doctor, 'Price is important to me. Is there anything else on the market that you would consider prescribing? Something less expensive, older, and just as safe and effective?' " Carrier suggests.
 Ask your pharmacist for a break if you don't have any other options. Consumer Reports' secret shoppers have found that asking at the pharmacy, "Is this your lowest possible price?" could yield deeper savings.
7 Pricey 'New' Drugs With Cheaper Alternatives
A wide variety of medications have been product-hopped or reformulated, from headache drugs to heartburn treatments. Below, we list common examples and the less expensive options that are available.
| | | | |
| --- | --- | --- | --- |
| Brand-Name Drug | What It Is | Estimated Monthly Price | How to Get the Same for Less |
| Adasuve (for bipolar disorder, schizophrenia) | Old oral drug loxapine reformulated as an inhaler | $4,550* | The capsule version (loxapine) costs about $45.** |
| Azor (for high blood pressure) | Combination of amlodipine and olmesartan | $315**/$250*** (generic) | A 30-day supply of amlodipine costs about $6, and olmesartan costs about $220.** |
| Caduet (for high blood pressure) | Combination of amlodipine and atorvastatin | $505**/$250*** (generic) | A 30-day supply of amlodipine costs about $6, and atorvastatin costs about $12.** |
| | Desloratadine, but once metabolized by the body becomes loratadine, the same drug as Claritin OTC | $235**/$45** (generic) | Walmart.com sells loratadine under the Equate store brand for about $4. |
| Duexis (for arthritis, gastrointestinal ulcers) | Combination of ibuprofen (Advil and generic) and famotidine (Pepcid and generic) | $2,800*** | Walmart.com sells a 500-count bottle of ibuprofen tablets for about $7 and a 200-count bottle of famotidine pills for about $10 under the Equate store brand. |
| Treximet (for migraines) | Combination of sumatriptan and naproxen | $875 for nine pills*** | 300 tablets of naproxen cost about $12 at Walmart.com (Equate store brand). Nine tablets of sumatriptan cost about $16.** |
| Vytorin (for high cholesterol) | Combination of ezetimibe (Zetia and generic) and simvastatin (Zocor and generic) | $395*** | A 30-day supply of ezetimibe costs about $280, and simvastatin costs about $7.** Our medical experts say skip ezetimibe; stick with simvastatin alone. |
Editor's Note: A version of this article also appeared in the June 2017 issue of Consumer Reports On Health.
These materials were made possible by a grant from the Attorney General Consumer and Prescriber Education Grant Program, which is funded by a multistate settlement of consumer fraud claims regarding the marketing of the prescription drug Neurontin (gabapentin).