When you shop through retailer links on our site, we may earn affiliate commissions. 100% of the fees we collect are used to support our nonprofit mission.
Learn more.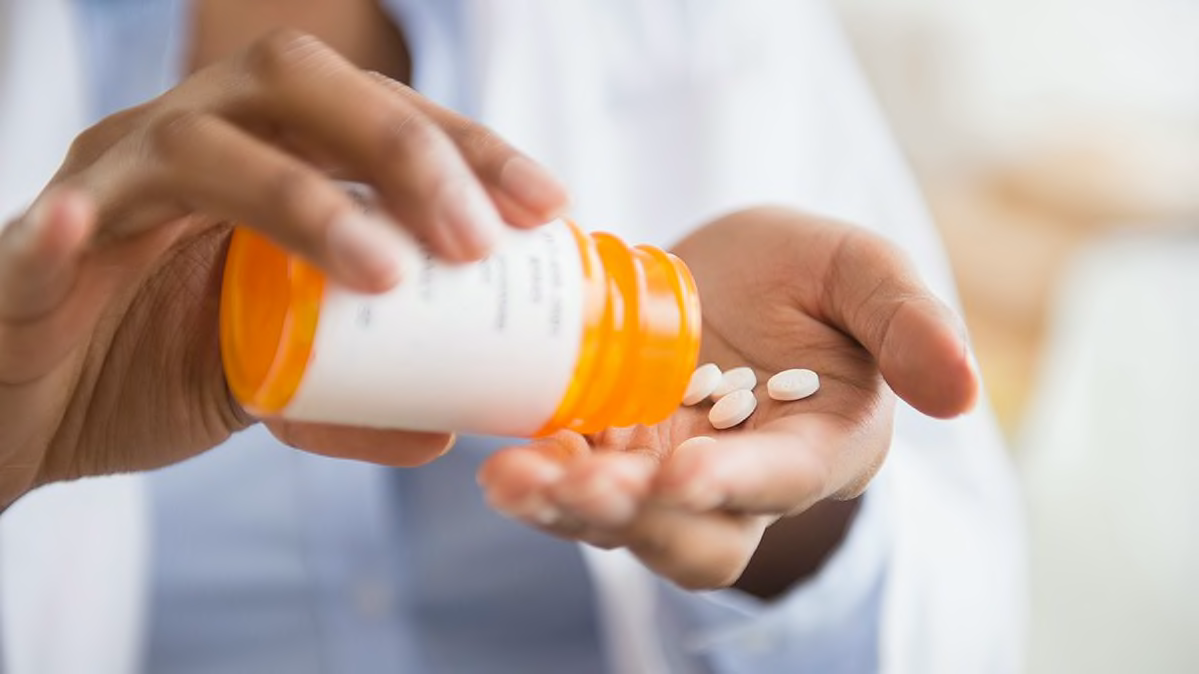 When you fill a prescription at your local drugstore, you probably assume that using your insurance is the best—maybe even the only—way to pay. So you might be surprised to learn that you can sometimes pay less if you don't use your insurance.
And there's a good reason that counterintuitive cost-saving strategy isn't widely known. Pharmacists are often bound by "gag clauses" in contracts with pharmacy benefit managers (PBMs)—companies that act as go-betweens for drugmakers, insurers, and drugstores—from sharing that information.
Gag clauses are particularly worrisome given the results of a March 2018 study in JAMA. It found that for 1 in 5 prescriptions, insurers required people to pay more for their medication with insurance than what they would if they simply paid the pharmacy's retail price.
The good news is that there's a simple way to get past the problem of gag clauses. Just ask a pharmacist, "How much would you charge me if I didn't use my insurance?" says Victor Curtis, R.Ph., senior vice president of pharmacy at Costco. That allows him or her to have a candid conversation with you about the price of your medication.
Last week, New York joined several other states, including Arkansas, Connecticut, Georgia, Louisiana, Nevada, North Dakota, and South Dakota, in banning gag clauses.
"For too long, PBMs strong-armed pharmacies and fleeced hardworking New Yorkers for what they could get," says New York Assembly member Linda B. Rosenthal. "This legislation will help ease the burden of ever-increasing prescription drug costs on average New Yorkers."
Heather Ferrarese, a pharmacist and co-owner of Bartle's Pharmacy in Oxford, N.Y., says staff members were often hamstrung when it came to discussing the price of a drug. "We faced this problem several times a week," Ferrarese says. And that it made it "difficult to help patients find good-value medications, because the pharmacy always feared it would be in breach of contract with PBMs."
To highlight the problem of high drug costs, gag clauses, and the lack of transparency in drug pricing, Consumer Reports has worked with Rosenthal to declare the second week of April, starting April 7, to be National Save Money on Your Meds Week.
GoodRx, a company that offers online discount coupons for prescription drugs, has pledged its support. So have Costo, Publix Supermarkets, and the National Community Pharmacists Association, which represents 22,000 independent pharmacies in the U.S. (Look up an independent pharmacy near you here.) Pharmacists in those stores should be ready to do a price check for all your meds.
But you can take steps to lower your drug costs at any pharmacy. Gather up your prescriptions, or make a list, and head over to your local pharmacy to ask these three questions:
Could I take a generic version of any of my medications? Generic drugs use the exact same active ingredient as branded drugs and are regulated by the Food and Drug Administration in the same manner. They must be shown to be "bioequivalent," that is, that they work in the body the same way and are metabolized at the same rate. Using generic versions of branded drugs can also save you up to 85 percent off the price.
Could a 90-day prescription save me money? Especially for chronic conditions such as diabetes or high blood pressure, you may be able to avoid paying one or even two co-pays if you get a three-month supply of your medication instead of one.
Are there any discounts that could lower my price? Many major chain pharmacies and even grocery-store pharmacies offer dozens of common generic drugs at a discount if you don't use insurance. Publix Supermarkets, for example, told us it launched a discount generic drug program earlier this year that offers 90-day prescriptions for 29 common medications, all for $7.50. Publix is hoping the lower price will "help encourage customers to follow their doctor's orders, so they can experience better health outcomes," says Maria Brous, a spokesperson.



Also ask about—or look into on your own—discounts from other sources, including websites such as GoodRx, Blink Health, and WeRX.org. They all allow you to download coupons or vouchers that you can use at pharmacies to lower drug costs. When Consumer Reports' secret shoppers called dozens of pharmacies around the country and asked whether the stores would honor those coupons, nearly all said yes.