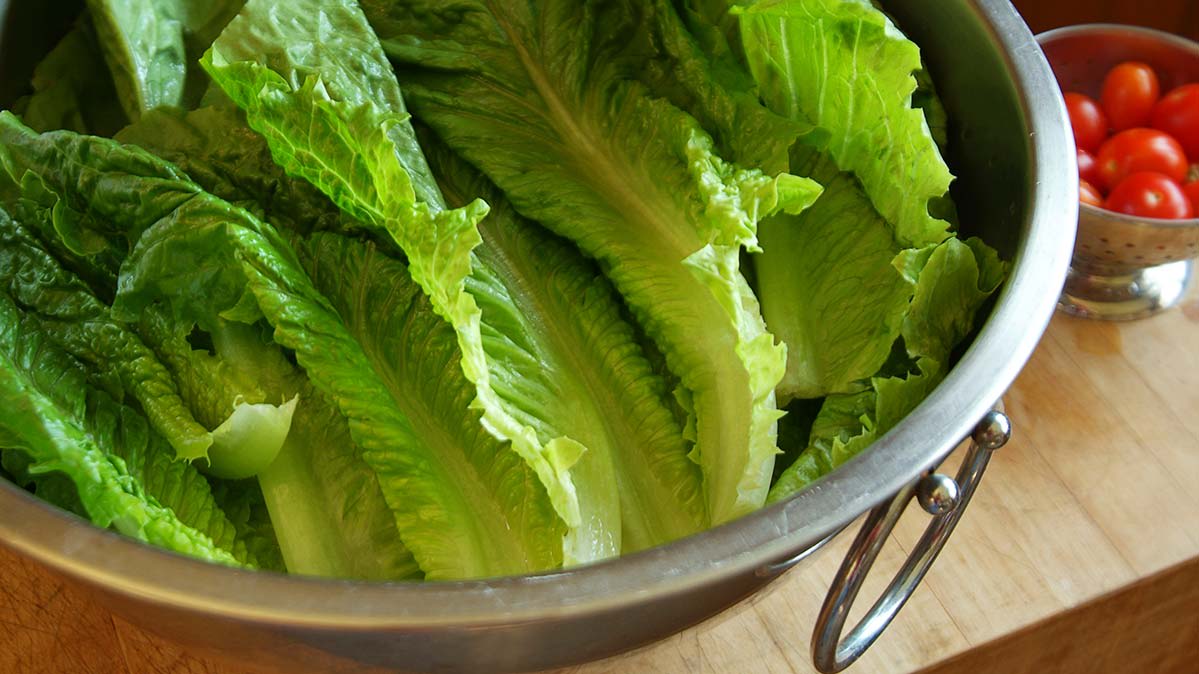 One of the nation's deadliest E. coli outbreaks is over, the government advised Thursday, and Consumer Reports says it's now safe to eat romaine lettuce again.
The Centers for Disease Control and Prevention (CDC) says consumers shouldn't find contaminated romaine in stores or restaurants at this point.
"Based on all available evidence at this time, we believe there is no longer a risk of illness from consuming romaine lettuce," says James E. Rogers, Ph.D., Consumer Reports director of food safety.
The outbreak, the second linked to romaine since late last year, surfaced in April and has killed five people and sickened 210 in 36 states. It originated in the Yuma, Ariz., region, where the bulk of the nation's winter and early spring romaine is grown. Production then shifts to California.
Officials Thursday also disclosed that they'd found E. coli in the water in a canal near romaine fields in Yuma, a key clue in determining the cause of the contamination.

Food and Drug Administration (FDA) administrator Scott Gottlieb said in a statement that "environmental samples of canal water in the area have been found to contain E. coli O157:H7 that genetically match the strain of bacteria that caused the outbreak."
Before Thursday, the most officials had said about the source of the contamination was to name a Yuma grower called Harrison Farms as where romaine that sickened eight prison inmates in Alaska originated.
The FDA, CDC, and Arizona health officials say they will continue to analyze the soil, manure and tainted water samples they took.
"This is just one clue to help us determine how this outbreak happened," FDA spokesman Peter Cassell tells CR. "We still don't know how the E. coli got into the water, or how that water got into the fields."
Bill Marler, a Seattle lawyer who specializes in food poisoning cases, says it seems fairly clear that the canals were carrying irrigation water to the romaine fields. Canals are often used for this purpose in the arid Yuma growing region.
The difficult next step for health officials is determining how the water was contaminated, Marler says. E. coli is spread through animal—and occasionally human—waste. For example, one possible source of the 2006 outbreak of E. coli from tainted spinach was wild boars defecating near California spinach fields.
"It seems likely that the canals were tainted from some sort of livestock operation upstream," says Marler.
Cassell says the FDA will continue to update the public on its findings in coming weeks.
It's important that federal investigators continue to seek the source of this deadly outbreak, says Jean Halloran, director of food policy initiatives at Consumers Union, the advocacy division of Consumer Reports. "And the FDA needs to take action to insure that contaminated water doesn't get into our produce," she says. "Consumers need to know that the food they buy is safe to eat."
Shopping links are provided by eBay Commerce Network and Amazon, which makes it easy to find the right product from a variety of online retailers. Clicking any of the links will take you to the retailer's website to shop for this product. Please note that Consumer Reports collects fees from both eBay Commerce Network and Amazon for referring users. We use 100% of these fees to fund our testing programs.