When you shop through retailer links on our site, we may earn affiliate commissions. 100% of the fees we collect are used to support our nonprofit mission.
Learn more.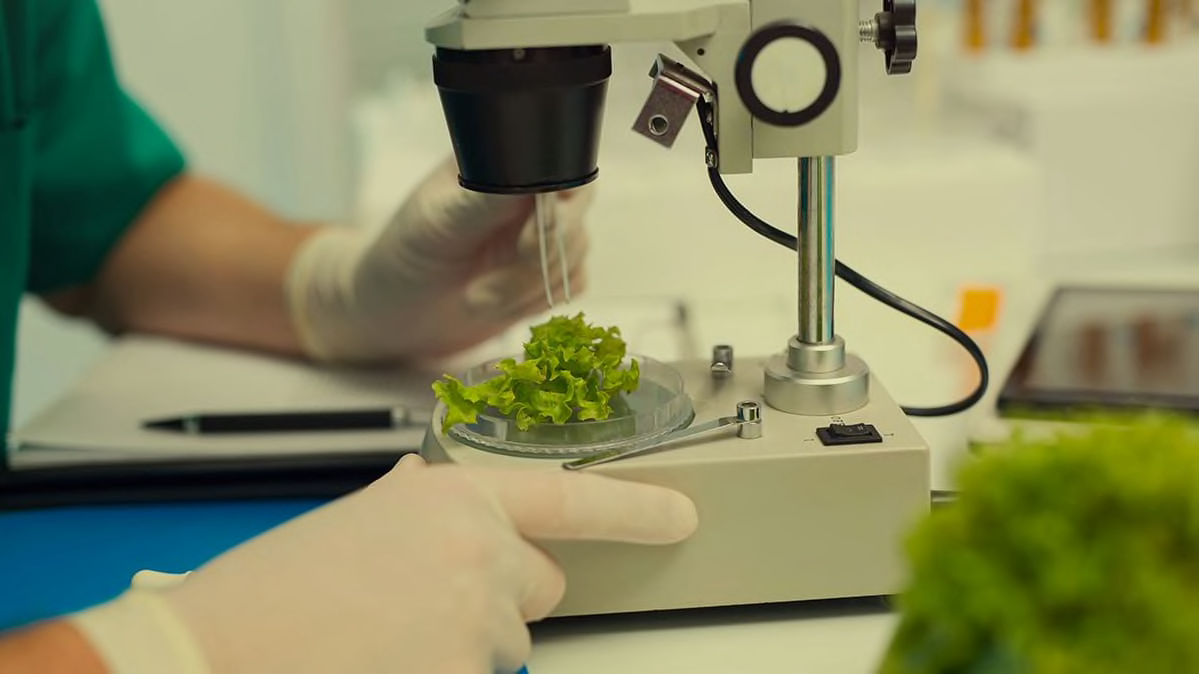 Update: On June 28, 2018, the Centers for Disease Control and Prevention declared this E. coli outbreak officially over.
The E. coli outbreak linked to romaine lettuce started two months ago, and it has sickened 172 people and killed one. But federal investigators still do not know how the lettuce came to be contaminated in the first place.
Not being able to identify how the bacteria got into the lettuce makes controlling the outbreak—and preventing future ones—more difficult, food safety experts say.
That's why this week, Consumers Union, the advocacy division of Consumer Reports, along with the Center for Science in the Public Interest, Consumer Federation of America, Pew Charitable Trusts, and five other organizations, sent a letter to the Food and Drug Administration demanding better traceability for leafy greens.
"In an age where digital technology is instantly tracking everything from credit card purchases to lost dogs, the FDA still lacks a means to quickly determine where lettuce was grown or packaged," says Jean Halloran, director of food policy initiatives at Consumers Union.
In response to the letter, Stephen Ostroff, M.D., the FDA's deputy commissioner for foods and veterinary medicine, says the agency "has obtained extensive records and worked to reconstruct the suspected supply chains, but right now no one farm or distribution channel explains the relationship between the dozens of farms we are investigating. Even during a time when we have lots of tools available to us, sometimes it can be very difficult to find the source of contamination."
The History of Outbreaks
There were 45 outbreaks associated with E. coli in leafy green vegetables reported in the U.S. between 1998 and 2016. The majority of the greens were not romaine lettuce, according to the Centers for Disease Control and Prevention. Yet the causes of many of the outbreaks were never determined.
More on Romaine and E. coli
This recent E. coli outbreak is the second one linked to leafy greens this year. It's also the largest outbreak associated with greens since 2006, when 238 people became ill from eating contaminated spinach.
The FDA says the current outbreak involves romaine lettuce grown in the Yuma, Ariz., vicinity; lettuce that made eight prison inmates in Alaska sick was traced back to a Yuma grower called Harrison Farms. Everything else about this large outbreak remains unclear.
In general, toxic strains of E. coli bacteria often contaminate plants when animal or—more rarely—human waste ends up in growing fields. For instance, the 2006 E. coli spinach outbreak was believed by some to be linked to waste from feral pigs that invaded some California fields. There can also be cross-contamination, when lettuce from different growers is mixed together during processing—another reason tracking greens can be so tricky.
Despite these difficulties, food safety advocates think the stakes are too high to not make traceability a top priority. The letter from the groups notes that provisions of the Food Safety and Modernization Act, passed in 2011, require the agency to establish record-keeping, within two years, that would keep track of "high risk" foods at every step from harvest to consumption. Yet Halloran says these provisions have not yet been implemented.
Rep. Rosa DeLauro, D-Conn., a longtime champion of food safety, expressed support for the letter sent by Consumers Union and other groups: "FDA must do more to protect consumers and ensure the food people are buying for themselves and their families is safe to eat. A nationwide traceability standard for food products that is accurate, functional, and transparent would go a long way towards providing the assurances consumers deserve."
Staying Safe for Now
According to the FDA, contaminated romaine from the current outbreak is no longer in stores and restaurants because the Yuma growing season has ended, and the last shipments from the area were in mid-April. Romaine lettuce has a shelf life of about three weeks, government health officials say, so potentially infected lettuce is probably no longer available on store shelves.
That said, for those in more vulnerable groups—such as the very young, the very old, or those who are pregnant—or for those who just want to be extra-cautious, Consumer Reports suggests waiting a bit longer to eat romaine again.