When you shop through retailer links on our site, we may earn affiliate commissions. 100% of the fees we collect are used to support our nonprofit mission.
Learn more.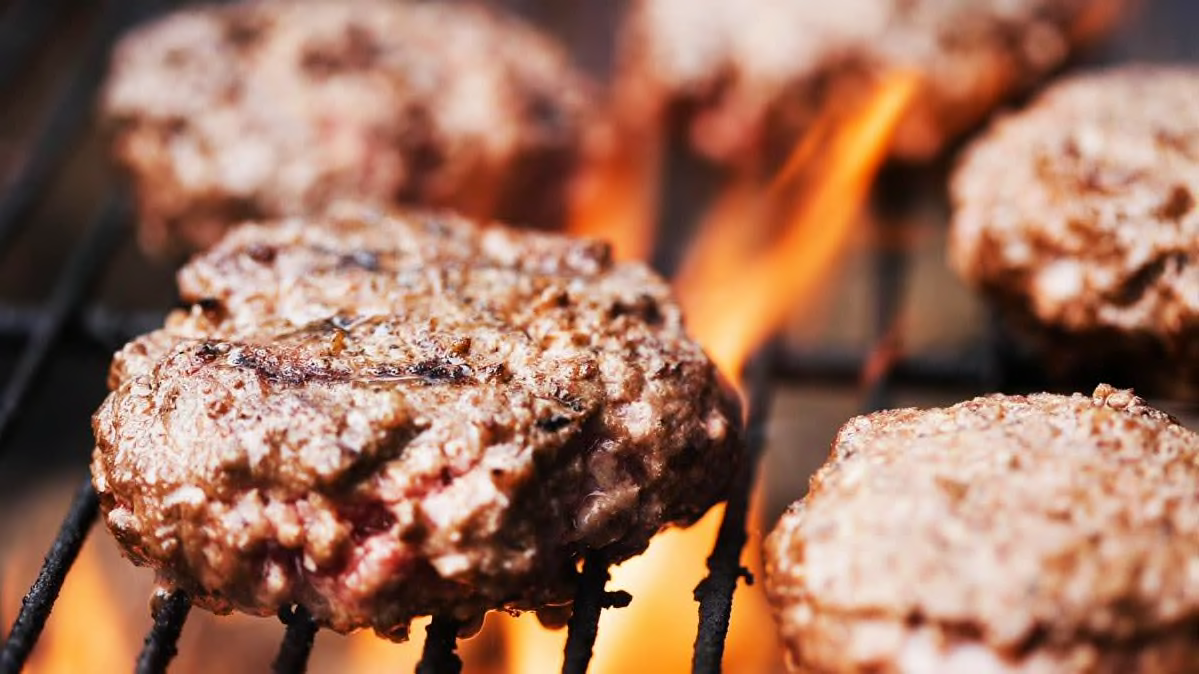 If you have ground beef in your freezer purchased between June 21 and July 11 this year, Consumer Reports says that out of an abundance of caution, you should throw it out.
The USDA's Food Safety and Inspection Service said Thursday, Sept. 20, that Cargill Meat Solutions is recalling 132,606 pounds of ground beef produced in its Fort Morgan, Colo., facility because the meat may be contaminated with E. coli O26.
One person has died and 17 have been sickened since eating ground beef purchased from retailers supplied by Cargill, according to the FSIS. Even though the victims of this outbreak are all in Florida, the ground beef recall also involves meat that was shipped to other states.
"E. coli O26 is quite serious. You don't want to risk your health, or your family's," says James E. Rogers, Ph.D., director of food safety testing and research at Consumer Reports.
All the ground beef in this recall had a use-by date of July 11, so the beef is no longer on store shelves. But some consumers may still have the meat in their freezers. On Sept. 20, the FSIS posted a list of brands (PDF) and labels (PDF) involved, including ground beef sold under the Excel, Fire River Farms, Our Certified, and Sterling Silver labels.
On Sept. 24, the agency released a list of retailers (PDF) that might have received ground beef involved in this recall. These include Meijer, Safeway, and Sam's Club stores across the country, and Target stores in California, Florida, and Iowa. The FSIS cautioned, however, that the list "may not include all retail locations that have received the recalled product or may include retail locations that did not actually receive the recalled product."
The FSIS is recommending that people throw away ground beef from the list of brands and labels the agency posted.
When contacted by Consumer Reports last week, the FSIS and Cargill acknowledged that there may be other affected products not yet on their list. That's because much of the ground beef in this recall was sold to retailers in bulk, then repackaged inside stores, according to a Cargill spokesperson.
"If the meat has been repackaged, the brands and codes provided on the FSIS list so far won't help consumers figure out if their purchase was part of this ground beef recall," Rogers says. "This, combined with the fact that people may take the meat out of its packaging and wrap it themselves before they freeze it, means many consumers may have no way of knowing if they purchased affected Cargill beef, or know the use-by date that was on the original package."
Consumer Reports asked the FSIS why the agency is not issuing broader advice, given the potential for consumer confusion about the exact brands involved. The agency referred CR to its advice about the ground beef recall from a news release:
"FSIS is concerned that some product may be frozen and in consumers' freezers. Consumers who have purchased these products are urged not to consume them. These products should be thrown away or returned to the place of purchase."
Cargill told CR last week that "the company has given all information on where the product was distributed to the USDA. The agency is in the process of posting the retail and food service distribution centers that received our product."
While Cargill confirmed that the retailer list released Monday included that information, it's still unclear whether the FSIS will be announcing any further retailers that received the product, or brands it was sold under. The agency did not respond to requests for more information.
Florida Outbreak, National Recall
The victims of the outbreak got sick between July 5 and July 25. Some of the victims purchased ground beef from Publix supermarkets in Florida, which led to a ground beef recall by that retailer in late August.
Publix did not identify a supplier, nor did it say how many pounds of meat were involved. On Thursday, the FSIS said that Cargill was the supplier in that case and that this latest ground beef recall is for additional potentially contaminated meat that was shipped across the country.
Cargill also issued a separate, smaller ground beef recall last month, which involved a different strain of E. coli, O157:H7. This beef came from the same Colorado production facility as the more recent recalls. There were no reported illnesses associated with that ground beef recall.
Cargill's spokesperson told CR in an email that "food safety is something we work hard at every day. Internal and external food safety teams are assessing the processes at Fort Morgan and our other facilities to ensure we continue to deliver safe food to our customers and consumers."
A Call From Congress
On Sept. 26, U.S. Rep. Rosa DeLauro, D-Conn., issued a call to the FSIS to provide more details about its investigation into this E. coli outbreak. In a written statement, DeLauro said, in part:
"In total, it was more than thirty-five days from when FSIS first learned of the outbreak to when the traceback investigation was able to identify the source. Such a timeline is simply unacceptable and unnecessarily jeopardizes public health."
Consumer Reports, which has advocated for expedited investigations and improved communications regarding foodborne illness outbreaks, supports DeLauro's efforts here.
"It's clear from this time line that something went wrong," says William Wallace, senior policy analyst at Consumers Union, the advocacy division of Consumer Reports. "Consumers should have learned about the full scope of the contamination far earlier so that they could take steps to protect themselves. We urge the USDA to be forthcoming in sharing with the public why the full Cargill recall didn't happen sooner."
Rogers adds that this incident may indicate that it's time for a review of the FSIS recall process. "With all the new communication tools and technology at their disposal," he says, "the agency should determine if there are better, faster ways to proceed to a recall and notification of consumers."
E. Coli and Ground Beef
The E. coli involved in this outbreak, O26, is less common than O157:H7, the bacteria that sickened hundreds of people who ate contaminated romaine lettuce earlier this year. However, both types of E. coli produce potentially deadly Shiga toxins.
In addition to causing the typical vomiting and diarrhea associated with food poisoning, Shiga-toxin-producing bacteria have the potential to cause hemolytic uremic syndrome, a serious condition affecting the blood vessels that can lead to kidney failure and death.
Ground meats, including beef, are more susceptible to bacterial contamination than whole cuts of meat for several reasons.
"If pathogens are present on whole cuts, they are usually on the surface of the meat, but because of the nature of ground meat, any pathogens would get mixed into the whole lot of meat," says CR's Rogers.
In addition, whole cuts come from one animal, while a package of ground meat usually contains meat from many animals or carcasses.
Complicating matters, many people like to eat their burgers rare, but to kill E. coli and other bacteria, ground beef needs to be cooked to an internal temperature of 160° F, which is typically considered medium doneness.
Symptoms of infection with Shiga-toxin-producing E. coli typically occur two to eight days after exposure. Symptoms may include severe stomach cramps, diarrhea (often bloody), and vomiting. Some people may have a slight fever.
The Centers for Disease Control and Prevention recommends seeing a doctor if you have a high fever, bloody diarrhea, or severe vomiting, or if diarrhea lasts longer than three days.
Editor's Note: This story has been updated to include the FSIS list of affected retailers, released Sept. 24, and Rep. DeLauro's statement, released Sept. 26.