How to Follow What Happens Next in the Election
Votes in several key states are still being counted. Here's how to find reliable information and avoid falsehoods.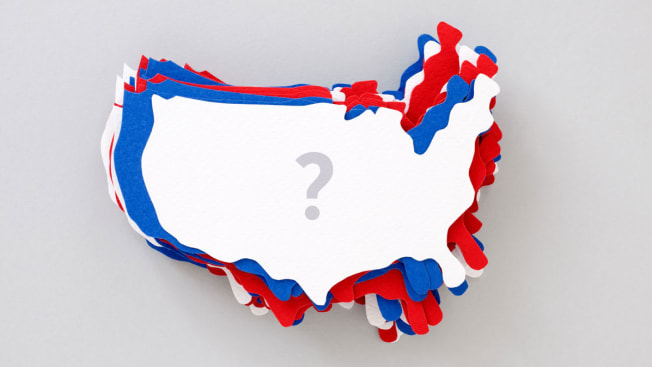 The nation awoke to find no victor in seven states, according to The Associated Press, considered by election experts to be the gold standard for election watching. Currently, four battleground states are still too close to call: Georgia, North Carolina, Nevada, and Pennsylvania.
Experts expect that a winner might not emerge for a few days—or even weeks—which could create a fertile environment for misleading statements and hoaxes. And so, in the meantime, there are some simple steps you can take to avoid misinformation and find legitimate results, from following experienced election watchers to avoiding unverified social media posts.
Where to Keep Up With Results
With that in mind, if you are looking to follow every beat, keep your eye on experienced election-watchers for trusted information.
The Associated Press, or AP, is a nonpartisan, nonprofit news agency that has been a stalwart chronicler of election results for more than a century and a half, with staffers in every state and a careful approach. The AP calls a race only when "a trailing candidate no longer has a path to victory," according to an FAQ page on its site.
Because the AP is more cautious than TV networks, it's often slower to announce results. However, some major TV networks showed restraint Tuesday, taking even longer to call races in some states. That's perhaps with good reason: In 2000, departing from the AP, every major TV network painted Florida blue early in the evening before eventually backtracking when the count got too close. (Amid a high-stakes recount, the Supreme Court stepped in and the White House went to President George W. Bush.)
You don't have to work too hard to keep up with the AP's calls. If you Google "election results"—or do a state-specific search like "Florida senate results"—a box at the top of your search results will pull in the AP's latest numbers. Many news organizations, such as NPR, will report the AP's results, too.
But you shouldn't rely on just one source, MIT political science professor Charles H. Stewart told us late last month. Double-check with a trusted national newspaper like the Washington Post, USA Today, or the New York Times, a major news network like ABC, CBS, Fox, or NBC, or your local news source.
How to Check the Status of Your Own Vote
With so many battleground states outstanding, voters there may be even more anxious to find out whether their vote counted. According to reports, many of the remaining votes left to be counted in several of the pivotal states are mail-in ballots.
If you voted early and want to see whether your vote has been counted, many states provide options on how to check the status of your ballot.
Where Not to Pay too Much Attention
Social media is ground zero for misinformation. Anything you read there about election results that doesn't come from an authoritative source—like election officials or a trusted news organization—should give you pause.
Plenty of false information swirled throughout Election Day. Images that appeared to show campaign materials posted near the entrance to a polling place in Philadelphia were in fact misleadingly cropped, according to the city's district attorney. A screenshot of an Instagram post from a Pennsylvania poll worker suggested that he'd thrown out more than 100 Trump ballots, but a county official later said it was fake. And President George W. Bush did not, in fact, endorse Vice President Joe Biden at the eleventh hour.
Social media companies have spent months preparing for election misinformation and have set up new rules to try and keep it in check. But it's not surprising that the efforts haven't resulted in squeaky-clean time lines: Plenty of misinformation is bound to slip through their grasp.
Plus, companies like Facebook and Twitter have already said they won't take down some types of posts—instead, they'll slap a label with more information on them, as they did with Trump's early morning tweet.
You'll be free from paid political posts, at least: Both Twitter and Facebook have banned political advertising. Twitter's ban is permanent; Facebook's is indefinite, with the company saying last month, "We will notify advertisers when this policy is lifted."
And don't put stock in estimates and assertions from political commentators and pundits, whether online or on TV. They may have their own reasons to call a race in favor of one candidate or another. Same goes for the campaigns themselves.
If You're Uninterested in the Horse Race
Maybe you want to just log off until more definitive answers are in. It may be some time, indeed, before a winner has been declared.
Weil, at the Bipartisan Policy Center, says vote margins are so slim that recounts could be forthcoming once more votes are counted. "Again, it's early, and I think some of these numbers are going to shift," he says, "but you could see recounts in three or four states."
If that happens, he says, it would probably be a couple of weeks before solid enough numbers come into focus that would make the AP comfortable projecting a winner.
In the meantime, if you need a way to just de-stress and keep calm, CR's Kevin Loria has some breathing tips to clear your mind and get through this anxious time.
Correction: A previous version of this article said six states were not called by the Associated Press Wednesday morning. Seven states were not called by the news agency. This story was originally published Nov. 4.