Black Friday Electronics Deals Under $100: Headphones, Smart Speakers, and More
These bargain-priced devices from Amazon, Best Buy, Kohl's, and others have all been tested by Consumer Reports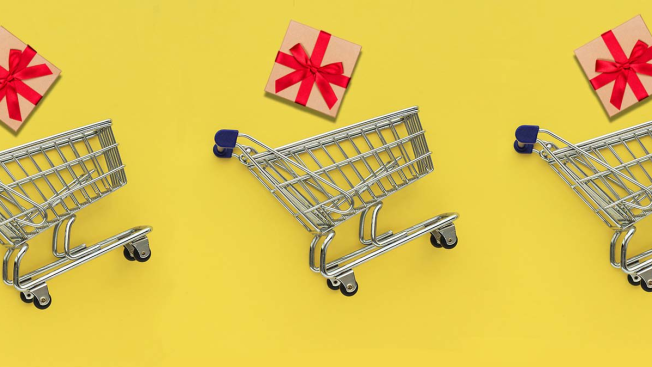 You don't need to look far to find Black Friday deals on electronic gadgets priced below $100. But it's difficult to know whether that $70 instant camera in the circular ad is a bona fide steal or a prime candidate for the Land of Misfit Toys.
Bose SoundSport Wireless, $100
Available at this reduced price through Best Buy, Dell, and Walmart, these Bluetooth headphones usually sell for $200. Our testers say the sports-oriented model from Bose delivers great sound quality and is a solid choice for the more critical listener. The SoundSport Wireless isn't noise-canceling, but it does have an isolating design that will muffle some external noise and limit the amount of sound that escapes from the earpieces.
Jaybird X3, $60
The Jaybird X3 is available at Best Buy right now for about $20 off the everyday price of $80 as part of a pre-Black Friday sale. These highly rated wireless earphones are targeted at runners, with a slim profile and what's advertised as a water-resistant design. (We don't test that feature.)

SOL Republic Shadow Wireless, $49
The brand SOL Republic is having its own Black Friday sale on its website, offering 30 percent off its headphones and free shipping on orders over $29.99 when you type in the code "SOLFRIDAY." That knocks about $20 off the price of the Shadow Wireless earphones, which is one of the best portable wireless models in our tests.
Canon Pixma MG3620, $30
Available at Target and Kohl's for just $30, this all-in-one inkjet printer from Canon offers a lot of value considering the rock-bottom price, especially for amateur photographers who like to print snapshots. The printer scores highly on photo-printing quality and scanning—though it doesn't excel at printing sharp text. After two years of typical use, we estimate the total cost of ownership (including ink cartridges) to be $245, which is low for an inkjet.
Fire TV Stick, $25
Amazon is offering a deal on its Fire TV Stick (normally $40), which plugs into an HDMI port in your TV and lets you access an array of streaming video apps such as Netflix, FuboTV, and Amazon's own Prime Video service. We've tested this model, and it did very well in our ratings. Our testers appreciated having the Alexa voice assistant being built into the remote control, letting you search for and launch content using your voice.
Fire Stick 4K, $35
This is largely the same as the standard Fire Stick but works with 4K and HDR content. Amazon is selling it for $15 off off, but just make sure your TV supports 4K, or Ultra HD, before spending the extra money for this version. (Or, just plan on shopping for a great Black Friday TV deal.)

Fire TV Cube, $60
This Amazon deal marks 50 percent off yet another streaming device that plugs into your TV and lets you stream video content. As our testers note, it's essentially a powerful Fire TV that adds the full Alexa voice assistant, so you can ask for the weather and news in addition to sifting through video content. Like the Fire Stick 4K, the Cube can play 4K and HDR content.
Amazon Echo (2nd Generation), $69
Amazon, Best Buy, Kohl's, and Target will be selling the second-generation Echo smart speaker at this steep discount from the $100 regular price, but Kohl's improves the offer with $15 in Kohl's Cash. Consumer Reports' testers find the Echo's sound quality to be unimpressive. It does get high marks for ease of use, though, and we haven't seen it sell at a cheaper price in the last year.
Amazon Echo Dot (3rd Generation), $25
The recently released third-generation Echo Dot will be half-price at Amazon, Best Buy, Kohl's, and Target. If you'd like to save even more money, you can purchase a second-generation Dot at Amazon, Best Buy, and Target for just $20. But it's worth spending the extra 5 bucks. Testers say the sound quality is much improved compared with its predecessor, and it's still a cheap way to get access to Alexa. The new Dot is still not great for music but fine for podcasts, but you can use it to add smarts to a Bluetooth speaker you already own.

Amazon Echo Spot, $90
This Kohl's deal starts at 12:01 a.m. CT online, and 5 p.m. local time in stores. You get this smart speaker, which has a compact touch screen, for $40 off its regular selling price of $129, and the retailer sweetens the offer with $15 in Kohl's Cash. Amazon will be selling the device for $90, too, but without the bonus cash. Our testers find the Spot to be easy to use but severely lacking in audio quality—and the screen's on the small side, too. However, it makes sense as a smart alarm clock.
Google Home, $80
The Google Home is available at Dell, Kohl's, and Target for $50 off the regular price of $130, and Kohl's throws in $15 in Kohl's Cash. Like a lot of smart speakers the Google Home doesn't provide outstanding sound quality but the voice-controlled Google Assistant can direct internet-connected devices in your home, make phone calls, recite the day's headlines, and answer trivia questions.

Google Home Mini, $25
Google's smallest smart speaker is selling for about half-off at Best Buy, Kohl's, Target, and Walmart. CR's speaker test team is less than impressed with the Mini's sound quality but—like the Amazon Dot—the device can be paired with a Bluetooth speaker for much better sound.
Wireless and Bluetooth Speaker Savings
UE Megaboom, $99
Best Buy is selling UE's larger waterproof wireless speaker, the Megaboom, in charcoal black, for $99. That's as much as $140 off Best Buy's regular price. (We found prices varying widely at other retailers.) Our testers like the sound of this versatile unit and the manufacturer claims it's water-proof.

JBL Flip 4, $59
Best Buy and Kohl's are slashing the price on the JBL Flip 4 by $40 from the regular season price—though it's already being discounted to some extent by a number of retailers. Buy at Kohl's and the extra $15 in Kohl's Cash you earn makes for one of the top wireless speaker bargains of the season. Our testers like the Flip 4's sound, too, making the speaker a good deal even at full price.

Tablets and E-Reader Savings
Kindle Fire 7 Kids Edition, $70
Amazon is selling this a special edition of the CR-tested 7-inch Kindle Fire 7, normally $100, in a sale that started before Black Friday. It comes with a protective case, a two-year warranty, and one free year of Amazon FreeTime Unlimited. FreeTime Unlimited normally costs $3 per month and includes access to kid-friendly content like videos, games, and apps.
Kindle Fire HD 8 Kids Edition, $90
Another Amazon early bird deal knocks $40 off the sticker price. The differences between the 7-inch model above and this 8-inch Kids Edition model are relatively minor beyond screen size. Most notably there's an improved camera on the 8-inch model. Otherwise they're typical Amazon Fire tablets, which means they're ideal for doing things like watching videos, reading books, and light "productive" work such as browsing the web or using email.
Kindle Fire 7, $30 on Thanksgiving Day
Unlike the Kids Edition versions. this Kindle doesn't come with extras like a protective case or a free year of kid-friendly content, but it's otherwise the same. Starting Thanksgiving day, you can buy it From Amazon for $20 off the usual price.
Kindle Fire HD 8, $50
Amazon is knocking $30 off the 8-inch version of the non-Kids Fire starting on Thanksgiving, which comes without the Kids extras like a protective case and free year of kid-friendly content.
Kindle Fire HD 10, $100
Amazon started offering $50 off this model before Thanksgiving. It's ideal for consumers who want the biggest screen possible in an Amazon tablet. Amazon's Fire tablets tend to do well in our ratings, but are outpaced when it comes to pure speed and performance by other tablets including the Apple iPad and Samsung Galaxy Tab.
Kindle Paperwhite, $80
Amazon will sell you a Kindle Paperwhite for $40 off. We haven't tested this specific model, but an older Paperwhite did very well in our ratings and it's largely the same as the one on sale here. Our testers appreciated the long battery life and fast page turning speeds. A dedicated e-reader like this Amazon Kindle Paperwhite still makes sense for consumers who don't need a device to check email or use apps—it's a pure reading tool that can hold nearly a library's worth of content.

When you shop through retailer links on our site, we may earn affiliate commissions. 100% of the fees we collect are used to support our nonprofit mission. Learn more.