Laptop & Chromebook Buying Guide
If you're looking for something you can easily carry to and from work, or bring with you on vacation, then a lightweight laptop could be in order. These weigh just a couple of pounds, have batteries that can now last several workdays before needing to be charged, and have more than enough power to tackle common productivity tasks like browsing the web and editing office documents. Some models, known as convertibles, can be used as a tablet of sorts by bending the keyboard backward and behind the screen using a 360-degree hinge.
But you pay for that mobility with keyboards that some consumers may find a little small, especially when it comes to laptops less than 13 inches wide. Laptops are also generally more difficult and expensive to repair than a desktop, in part because of their small size and specialized parts.
See our laptop ratings, available to CR members, for more information, and our rundown on the year's best laptops of all sizes and processing levels.
It's really up to you. You'll find models on both platforms that score well in our labs. They'll support the most popular software options, too, from Adobe Photoshop to Chrome, Slack to Zoom. But there are benefits to pairing a Mac with an iPhone or an Android phone with a PC. You may be able to answer a text message with your keyboard, for example, or share copy-paste data between a computer and a smartphone.
Laptops by Size
When it comes to laptops, screen size will be an essential factor in deciding which model is right for you.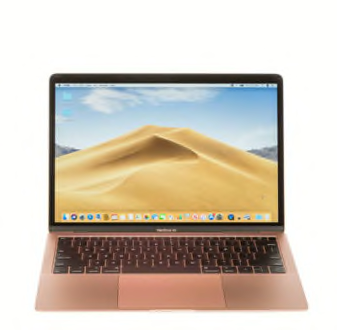 Smaller (10" to 13" screen size)
A 10- to 13-inch laptop is best for people frequently on the move.
It's typically light enough to be carted around yet powerful enough to handle everyday productivity tasks with ease. Battery life varies, but you should be able to get through at least a full workday. The best models now deliver more than 15 hours of battery life, so you shouldn't have to worry too much about being tethered to a power outlet.
Laptops Ratings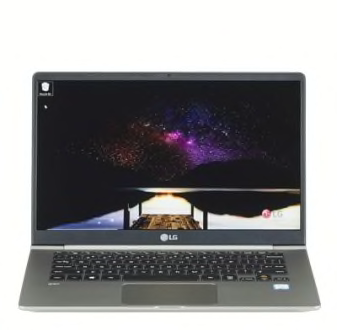 Medium (14" to 16" screen size)
This size range offers a compelling balance of performance, portability, and price for many users.
The models often have generous battery life and higher-end specs than those of their smaller counterparts, including dedicated video cards from Nvidia and AMD that make them appealing to gamers. But non-gamers may find the cards useful, too, because they can speed up graphics-intensive tasks like high-res photo and video editing.
Chromebooks Ratings
Larger (17" to 18" screen size)
Laptops larger than 17 inches function more like "desktop replacements," that is, laptops that are more or less tethered to your desk. Sure, you can take them with you to the local coffee shop, but you probably don't want to do so too often.
Of course, the main benefit here is the large screen, which may come in handy if you tend to work with large spreadsheets or a series of windows open at once. Netflix and other streaming services also benefit from the larger screen.
Chromebooks Ratings
Other Types
Lighter and less expensive than most laptops, these highly mobile devices offer an extra dose of portability and many—but certainly not all—of the features.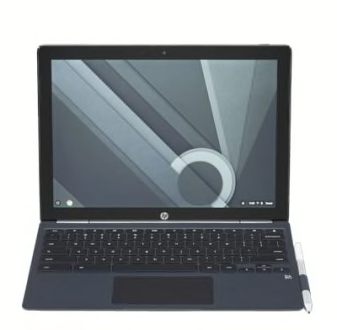 Chromebooks
Chromebooks use Chrome OS, an operating system developed by Google with a user interface that largely resembles the Chrome web browser. Models are generally inexpensive, with some starting at just under $200, and designed for users willing to work on and store most of their files online. See the best Chromebooks in our ratings here.
Chromebooks typically have smaller amounts of storage than other laptops, so be prepared to stream, instead of download, content like music and movies. You also need access to the internet to get the best work out of these machines, storing files in the cloud with services like Google Drive, Dropbox, or Microsoft OneDrive. And though these aren't workhorse computers, they're fine for office productivity work like email, spreadsheets, and browsing the web.
Chromebooks Ratings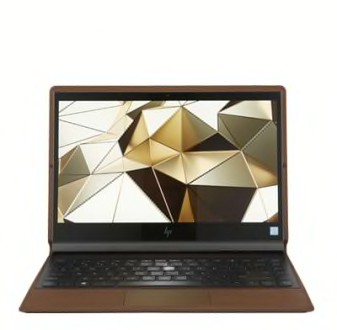 Convertibles & Detachables
Laptops known as 2-in-1s either have a keyboard that can be bent around the back of the display or a keyboard that can be detached entirely. These are called convertibles and detachables, respectively. They may be useful if you want to use your laptop in bed while holding it like a tablet (say, to stream video) or if you want to prop up the laptop like a "tent" to more easily show off the display to other people nearby. You may even find scrolling through photos or merely swiping around the web to be easier than using a mouse and keyboard.
Apple doesn't make a 2-in-1 laptop, but you could pair an iPad with a Bluetooth keyboard to have a similar experience.
Chromebooks Ratings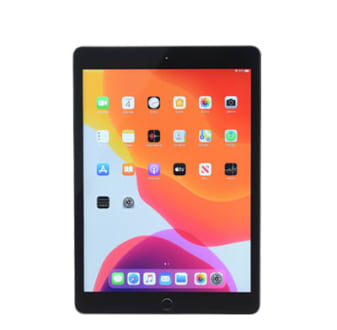 Tablets
For some, a tablet can take the place of a laptop. See our tablet buying guide for detailed information about shopping for one. These machines are lightweight and highly portable. They're multifunctional, serving as web browser, e-book reader, movie viewer, and music player.
The weight can range from less than a pound to about 1.5 pounds. Touch screens measure 7 inches or more (on the diagonal). In our tests, the batteries can last more than 10 hours per charge. A Bluetooth keyboard can be added to more easily handle productivity tasks, too.
Laptops Ratings
Choosing a Processor, an OS, and More
Speed matters. Processors with multiple cores can process more data simultaneously. Our ratings say how many cores a laptop's processor has.
Clock speed, measured in gigahertz (GHz), along with the number of cores and other factors, determines how quickly a processor can process information. Many processors can up the speed a bit for a brief time to yield maximum performance. Generally, within a processor family, the higher the clock speed, the faster the processor. Clock speeds typically start at around 1 GHz for a mobile processor.
For more info, consult our story on choosing the best processor for your new computer.
Power Consumption
Another important factor when choosing a processor, especially for laptops: Lower power consumption equals longer battery life.
If you're looking for a very basic or budget computer to browse the web, email, and work on Office documents, basically every processor on the market should be sufficient.
If you plan to watch high-resolution videos or play mainstream games, the Intel Core i5 and AMD Ryzen 5 line of processors should be your starting point.
How Much Memory?
The more memory a computer has, the faster it is, up to a point. Memory is measured in gigabytes (GB). On laptops, 8GB has become common, with 16GB or more found on higher-end devices. Unless you regularly have multiple large apps open at the same time, 8GB should be your target.
All About Drives and the Battery
Solid-state drives: SSDs are a relatively new type of storage technology that's faster than traditional hard drives in part because it doesn't have any moving parts. It's also the single largest performance boost you can give a computer compared to one with a hard drive.
In general, Consumer Reports recommends solid-state drives over hard drives.
Hard Drives
Also known as a hard disk, this type of drive uses a spinning hard disk and uses more power than a solid-state drive. It is also slower overall.
Hard-drive sizes are measured in gigabytes and terabytes, and commonly range from 250GB to more than 1TB.
Speed is equally important and is measured in rpm (revolutions per minute). A slow hard drive will take longer to start up the OS and programs, and complete tasks (such as installing programs or scanning your hard drive for viruses).
Optical Drives
A few laptops today ship with an optical drive, which saves weight and cost. If you need one, say, to install an old app or watch a movie that's not available on a streaming service, you can find external optical drives that plug into a USB port for around $20 to $30.
The Battery
When not plugged into a wall outlet, laptops use a rechargeable lithium-ion battery for power. Laptops go into sleep mode when used intermittently, extending the time between charges.
You can lengthen battery life if you dim the display, turn off WiFi connectivity when it's not needed, and use only basic applications.
An increasing number of laptops have batteries that cannot easily be removed by users, which means they'll need to be taken to service centers when they can no longer effectively hold a charge, which shouldn't happen for several years of use.
Laptop Video Buying Guide
For more, watch our video below.
Laptop & Chromebook Features
Laptop & Chromebook Brands
This list includes the major computer brands. When choosing a brand, consider a manufacturer's technical support and reliability as shown in our surveys.
Acer Aspire laptops and desktops run the gamut of computers from budget to high end, including a full line of thin-and-light laptops, and detachables. Acer also produces Chromebooks. Its gaming line is known as Predator.
Apple computers usually cost more than similarly configured Windows-based systems. Apple computers use macOS (formerly known as OS X). Macs can also run Windows using specialized software. The company offers several consumer lines: MacBook, MacBook Pro, and MacBook Air laptops; iMac all-in-one desktops; and the Mac mini, a small, budget desktop. The Mac Pro desktop is its professional line. Apple's free telephone tech support is limited to three months, but you can get unlimited free support at the Genius Bar in Apple Stores.
Asus offers a full lineup of desktop and laptop computers, including thin-and-light and 2-in-1 laptop models under its ZenBook line. The company also produces Chromebooks, as well as higher-end PCs aimed at gamers that are sold under ROG (Republic of Gamers) branding.
Inspiron is Dell's mass-market line of laptops, desktops, and all-in-ones. For higher performance and gaming systems, Dell offers the XPS line, which includes convertibles. For gamers, Dell offers Alienware systems. All-in-ones include the Inspiron 3000, 5000, and 7000 series, as well as the higher-end XPS series. Dell also offers a small line of Chromebooks.
Google currently makes only one Chromebook of its own, the PixelBook Go.
HP is the top seller of desktops and laptops in the U.S. For laptop users, it offers the budget HP line, the mainstream Pavilion line, the higher-performance Envy line, and the premium Spectre line, some of which are convertible and detachable. Desktops and all-in-ones include the Pavilion and Envy lines. Gaming models are in the Omen line. HP also offers a line of Chromebooks.
IdeaPad, Yoga, and ThinkPad Yoga are Lenovo's consumer laptop line that encompasses mainstream and premium models. Lenovo also offers gaming, budget, and thin-and-light models; detachable convertibles; and Chromebooks. ThinkPads are Lenovo's business notebooks; ThinkCentre models are business desktops. Consumer desktops and all-in-ones include Yoga Home, 300, 500, 700, and 900 series. The company has a gaming line called Legion.
Microsoft offers the Surface and Surface Pro detachable laptops/tablets. The Surface Book is a larger detachable laptop. The company also produces an all-in-one PC known as the Surface Studio that's primarily intended for artists, designers, and other creative users.
Samsung offers a variety of laptops in different sizes under the Notebook 5, 7, and 9 lines, and an all-in-one PC known as the All-In-One. Samsung also produces Chromebooks.
Thanks for sharing.
Oops, we messed up. Try again later
More From Consumer Reports