When you shop through retailer links on our site, we may earn affiliate commissions. 100% of the fees we collect are used to support our nonprofit mission.
Learn more.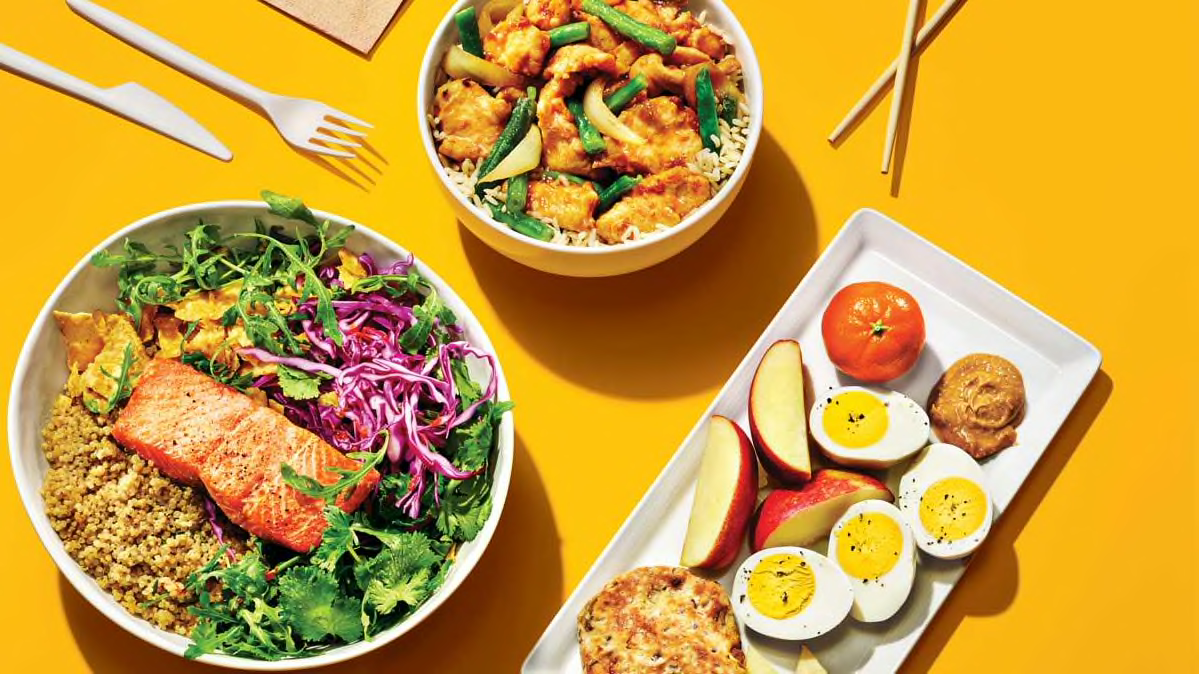 Remember when the healthier offerings at restaurants—a burger without the bun, or steamed fish and vegetables without the sauce—could be found only at the bottom of the menu, hidden like a dirty secret? In some places—especially fast-food chains—there weren't even enough healthy options to merit that sad little diet corner. Instead, they just offered a side salad.
Over the past few years, though, health has become more of a focus, even at restaurants where double bacon cheeseburgers and fettuccine Alfredo are the standard fare. You'll find customized grain bowls, locally grown organic produce, and vegetarian entrées on menus. Some chains offer meals geared toward the latest diet trend, be it keto or Whole30, while others have built their advertising campaigns around the elimination of artificial ingredients or their gluten-free options. No wonder two-thirds of Americans say it's easier than ever to eat healthy in restaurants, according to the research firm Mintel.
More on Healthy Dining Out
And a lot of this food is available even amid the coronavirus pandemic. All the restaurants rated and reviewed here, except for True Food Kitchen, are offering meals by takeout and/or delivery. So while you may not be able to dine out now, you can enjoy meals from these restaurants at home.
A few words of caution: CR has found that not all "healthier" fast-food offerings are truly lower in calories, fat, and sodium, or based on whole foods like grains and legumes—things that are actually good for you.
"Eliminating artificial ingredients or adding a plant protein—like tofu—to a menu are good first steps," says Amy Keating, R.D., a Consumer Reports nutritionist. "But you can't assume that a dish that presents as healthy necessarily is."
To help you separate the healthier choices from the not-so-good ones, CR's nutritionists evaluated the menus from 17 chain restaurants to determine which ones offer nutritious choices. We found that you can usually trust the calorie counts on menus, and that some places really do offer very healthy options. What's more, we discovered that you can make healthy choices—or at least healthier ones—even at places that sell the most bacon-wrapped, deep-fried food.
How We Rated Restaurants
With 79 percent of Americans trying to eat healthier when they dine out, Mintel says, older chains such as McDonald's and Olive Garden are under pressure to deliver better options. There has also been a rise in fast-casual chains that have built their brands around health, whole foods, and sustainability, such as Sweetgreen and True Food Kitchen. In choosing restaurants to evaluate, we considered a mix of the old guard and the new.
"Different chains have different takes on the health trend," Keating says. "We wanted to look at so-called burger or pasta places to see how they've reshaped their menus. But we also wanted to see how well healthy-minded diners could eat at places that advertise fresh ingredients, like Panera Bread and Chipotle, as well as at restaurants where health is the founding principle, like CoreLife Eatery."
For our ratings, we did more than just look at whether you could get a healthy meal at a particular chain. We assessed how closely the menu aligned with the U.S. Dietary Guidelines, and considered how easy it was to make a healthier choice. Each restaurant has an overall rating that incorporates the following considerations:
• Healthy dishes should be featured front and center, and in a positive way. If there are just one or two good-for-you options, or if the ability to customize dishes by making healthy swaps is limited, a consumer is less likely to order a healthier meal, especially if there's a wide variety of more exciting but less than ideal nutritional choices.
• We gave higher scores to places that didn't serve soda and had alternatives, such as seltzer or flavored drinks with at least 25 percent less sugar than soda but weren't sweetened with sugar substitutes such as aspartame or stevia. Places where soda is the default drink got the lowest scores. "At some restaurants, the serving size for sugary drinks was as high as 42 ounces," Keating says. "And many offered free refills. That just encourages overconsumption of calories and sugars."
• Can you get whole grains, like 100 percent whole-grain bread, quinoa, or brown rice? "At least half of the grains you eat should be whole grains, and the more the better," says Keating. Whole grains were harder to find than we would like. At some chains, they were limited to the bun or bread choice, and what was available wasn't necessarily 100 percent whole grain.
• The restaurant should make it easy for you to get veggies and fruit. You should be able to choose from a wide variety of them, and they should be a central part of entrées rather than just garnishes or side salads that are easy to ignore.
• Are sodium and saturated fat levels sky-high or can you find a reasonable number of appetizing choices that have less than 1,000 mg of sodium and 10 grams of saturated fat or less? "In looking at our ratings," Keating says, "you can see that sodium is a big issue, and there's a lot of room for improvement, even in the healthiest of restaurants."
• Menus should include healthful protein options, such as fish, legumes, nuts, and tofu, as opposed to processed or fatty meats like cold cuts or bacon.
Can You Trust the Counts?
The Food and Drug Administration requires larger chains to provide calorie counts on menus and supply other nutritional information. This makes it easier for consumers to make more informed choices. But that works only if consumers read the info and can rely on it being accurate. "We're starting to see some data that people who pay attention do consume slightly fewer calories," says Joanne Guthrie, Ph.D., R.D., senior research nutritionist and co-author of a Department of Agriculture report, "America's Eating Habits: Food Away From Home."
"But it's still early to know for sure what the long-term effects might be," she says.
In a recent nationally representative Consumer Reports survey of 1,013 American adults, 17 percent of those who noticed calorie counts on menus at fast-food and fast-casual chains said the numbers always influenced what they ordered, and 38 percent said it sometimes did. Forty-five percent said they rarely checked the nutrition info—if ever—with 26 percent of those folks saying they simply didn't trust the numbers.
To tackle the trust issue, we decided to check to see if consumers were right to be skeptical. (In fact, the FDA doesn't typically test to see whether those numbers are accurate.) For our tests, we bought 52 different dishes from multiple locations of 13 different chains. Then we had the dishes tested in a lab to determine if the calorie and sodium values matched the information each chain supplies to the public. The FDA considers nutrition counts on packaged food to be accurate if they're plus or minus 20 percent of what's listed. But the agency doesn't have similar guidelines for restaurant food. So in our analysis, we used the ones for packaged food.
The good news for consumers is that we found calorie counts to be generally on target or close. Only three dishes averaged more than 20 percent of the calories listed on the nutritional information: Panda Express' Broccoli Beef with white rice and its String Bean Chicken Breast with brown rice, and Freshii's Oaxaca Bowl with chicken. The overage ranged from 150 to 200 calories per dish.
But sodium was problematic. We knew from our menu evaluation that sodium levels were often off the charts, but our lab tests also showed that the numbers weren't always accurate. Average sodium levels were 20 percent or more above what the restaurant claimed in 14 dishes from seven restaurants: Chopt (2), Freshii (3), Olive Garden (1), Panda Express (3), Panera Bread (1), Subway (3), and Starbucks (1). Overages ranged from about 150 mg to more than 1,500 mg. One example: According to Freshii's information, the Superfood Soup with added steak has 1,390 mg. "Our tests averaged 2,932 mg—more than you should have in a single day [2,300 mg]," Keating says. On the flip side, in a few cases sodium levels were actually 29 to 75 percent lower than what was listed.
6 Habits for Healthier Meals
Here are some strategies to help you dodge menu minefields.
Plan ahead for your order. Look at the full nutritional info online and use that to guide your choices.
Order what you love—but get it healthier. Ask to have your favorite fish dish steamed or broiled rather than fried, and request sauce on the side.
Be realistic about your willpower. It's smarter to not get the fries at all than to try eating just a few.
Skip soft drinks. They contain a lot of sugar or sugar substitutes, neither of which offer any nutrition. Instead, try water, seltzer, or unsweetened tea.
Don't add salt. "Restaurant foods—even a plain grilled chicken breast—are often already high in sodium," Keating says. Condiments like ketchup, soy sauce, salad dressings, and barbecue sauce are also salty, so use them sparingly.
Consider splitting a main course. Restaurant portions are usually large enough to feed two.

THIS CHAIN
says its mission is to deliver food that tastes good and is good for you. Bowls—grain, broth, or greens—and "power plates" are the main menu items. They're replete with a wide variety of vegetables, grains, and legumes; some include tuna, chicken, or grass-fed beef. Most of the dishes have less than 1,000 mg of sodium and less than 10 grams of saturated fat. Beverages are mostly organic teas or fruit-based drinks. Some have added sugars but usually less than in soda, and servings are capped at 12 ounces.
SWEETGREEN
is arguably the place that popularized the build-your-own-bowl trend. Vegan ingredients include red, orange, and dark-green veggies, whole grains, and legumes (some organic). There's tofu, hummus, and falafel. Eggs, cheese, fish, and chicken are also options, but not red or processed meat. About half of the dishes have less than 1,000 mg of sodium, and all of them have less than 10 grams of saturated fat. Drinks are 12 ounces and are mostly tea and fruit or vegetable juices. Some have added sugars, but far less than soda.

THE BASE
of your bowl here can be cauliflower rice or quinoa, and you've got plenty of vegetable choices, including six types of greens. If you like, your fixings can be rolled into a whole-grain wrap. Destination Salads highlight various cuisines, and some are tailored to different diet plans, such as the Spicy Bowl30 (
which fits into the
Whole30 program). About half of the featured items have less than 1,000 mg of sodium and 80 percent have less than 10 grams of saturated fat. When making your own salad or bowl, steer clear of the panko fried chicken and Niman Ranch smoked bacon.
FOUNDED BY
the integrative medicine guru Andrew Weil, M.D., True Food Kitchen serves dishes that aim to fight inflammation, which is at the root of many diseases. The result is that almost everything served, even the carnivore options, are heavy on vegetables and whole grains. (Pizza is the exception.) There's a wide selection, and the menu has an eclectic "world kitchen" feel. Saturated fat is low. Sodium levels for entrées range from an acceptable 600 mg to over 2,000 mg. Nonalcoholic drinks include Sparkling Antioxidant Tea and Honey Lemonade.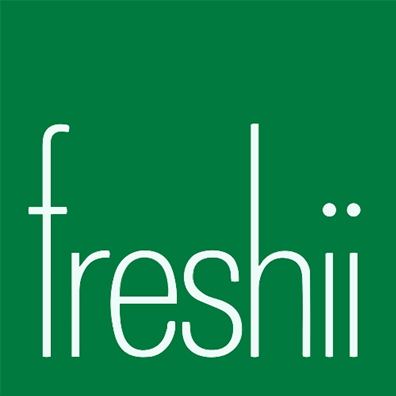 YOU'LL GET
a hefty dose of several types of veggies with any choice on this menu. Quinoa and brown rice are available, and wraps are whole-wheat tortillas. But the rice noodles aren't whole grain and there's no fish to be found. Sodium in bowls, wraps, and salads is mostly under 1,000 mg before you add an optional protein, which ranges from 90 mg to 370 mg of sodium. Soups are higher in sodium. Saturated fat is low. The cold-pressed juices have no added sugars, and there are flavored sparkling seltzers, but soda is still on the menu.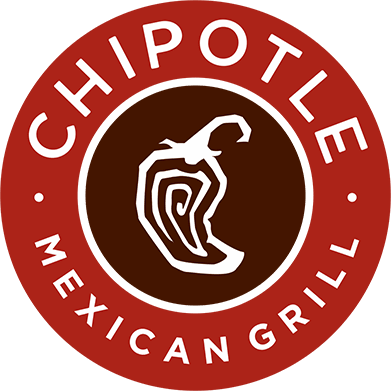 FINDING A
veggie-packed whole-grain dish here takes some work but can be done. Choose brown rice over white and corn tortillas instead of flour. And include the fajita vegetables, black or pinto beans, sofritas, leafy greens, and vegetable salsas. Sodium adds up quickly; on average, the proteins and salsas have 400 mg, the beans, 210 mg. Opt for a bowl; the flour tortilla burrito has 600 mg of sodium. Skip sour cream, cheese, and carnitas to trim saturated fat.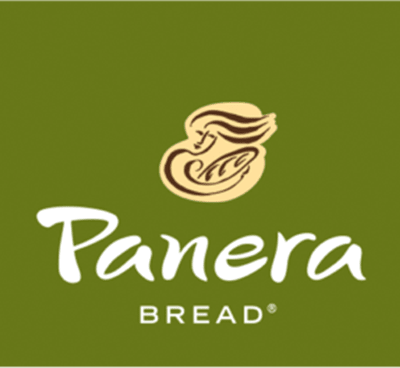 AMID THE BAKED
goods and mac and cheese, you'll find salads and grain bowls, some healthy sandwiches, and plenty of ways to include fruit. You can ask for whole-grain bread for any sandwich, but your choices aren't 100 percent whole grain. Salads are lowest in sodium; soups are highest. Most dishes come with a side: Choose fruit or a sprouted grain roll over chips or a baguette slice. Fruit teas and lemonades are lower in added sugars than soda.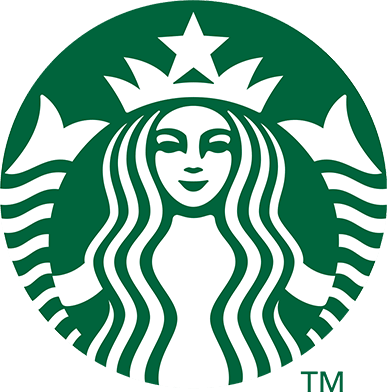 WHOLE GRAINS
are limited to the chicken and quinoa bowl and the chicken tabbouleh salad. Only two sandwiches are served on multigrain bread (but not 100 percent whole grain), and you can't swap it for the refined-flour breads on other sandwiches. For vegetables and fruit, stick with the salads or the protein boxes; these also tend to be lowest in sodium. Many of the coffee drinks here are loaded with sugar.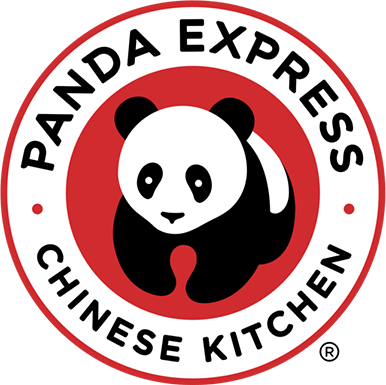 MOST ENTRÉES
include vegetables (and one is tofu-based), have brown rice as a side, or get an extra serving of vegetables like Super Greens (broccoli, kale, and cabbage). Wok Smart entrées have 300 calories or less but they aren't so sodium "smart," with up to 1,130 mg in some. Choose a "bowl" (an entrée and brown rice) to keep sodium under 1,000 mg and saturated fat below 10 grams. No-sugar drink options are limited to water or brewed tea.

CHOOSE WITH
care before you order. Salads, Asian noodle dishes, and zucchini noodles are heavier on veggies and lower in saturated fat than the other dishes. There's cauliflower pasta but no whole-grain. Veggies can be added to other dishes for an extra cost. Tofu can be swapped for meat but isn't a feature in any dish. Most dishes have over 1,000 mg of sodium, but you can cut it if you opt for a small order.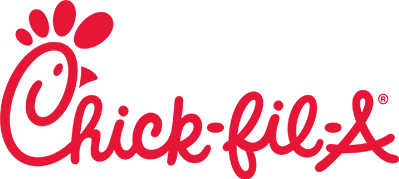 AVOID THE
breaded and fried options. The Grilled Chicken sandwich comes on a multigrain bun (not 100 percent whole grain), which you can get with other sandwiches for 30 cents more. And grilled chicken is lower in sodium, too. Vegetables are limited to salads, including a side kale salad. The Market Salad has some fruit, and there's also a fruit cup. Dipping sauces and salad dressings can add sodium and sugars. Overall, menu items are low in saturated fat.

THIS CHAIN
is centered on mostly processed meat, and with the exception of a veggie patty served in some locations, there are no plant proteins. Vegetables come in salads and as sandwich toppings, and you can get whole-grain (but not 100 percent) bread. Most salads and 6-inch sandwiches have less than 1,000 mg of sodium. Adding mustard or mayo will raise the sodium count of a sandwich a little.
ORDER FROM
the SkinnyLicious menu. (If we looked only at this menu, our overall rating would be Good.) The dishes have 590 calories or less; nearly all have less than 10 grams of saturated fat; there are lots of vegetables to choose from; and a green salad, not fries, is the side for burgers and sandwiches. Most entrées have over 1,000 mg of sodium, however. The regular menu also has a wide variety of vegetable options. But two-thirds of the dishes have 2,300 mg of sodium (the daily limit) or more, and saturated fat averages 30 grams.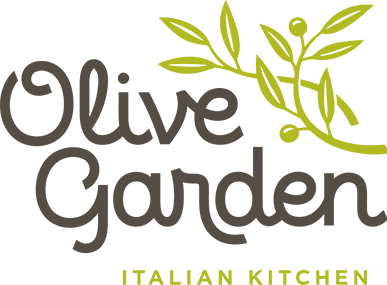 UNLIMITED BREADSTICKS
and Never Ending pastas encourage gorging, and most dishes are packed with calories, fat, and sodium. On the upside, you can get whole-grain linguini or zucchini noodles, and unlimited salad. And the Tastes of the Mediterranean items are reasonable in calories and saturated fat, but some are high in sodium. If you must have a pasta, split it with a friend; most are 780 to 1,620 calories.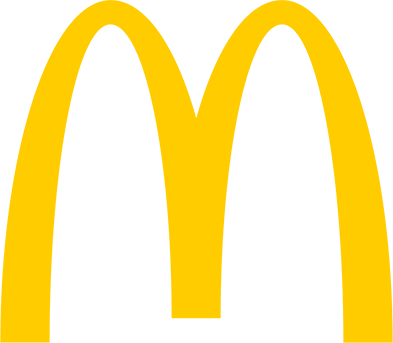 NOT SURPRISINGLY
, there aren't many vegetables or legumes here and no whole grains other than oatmeal. Salads are probably the way to go, but even they have more than 1,000 mg of sodium (with dressing). Stick with a simple sandwich (hamburger, Filet-O-Fish, or McChicken) or a small order of McNuggets, and a side salad. Skip the 32-ounce sodas, and note that even a small milkshake can have about the same amount of calories and saturated fat as a Big Mac.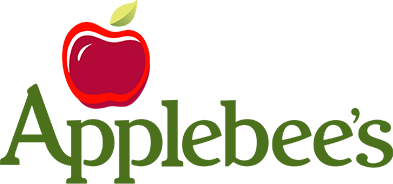 YOU CAN FIND
veggies in dishes such as a stir-fry or a bowl with grilled shrimp or chicken, and there are several fish choices. For sides, stick with steamed broccoli or garlicky green beans. You can sub a salad for fries in some dishes for an additional 99 cents. The menu is devoid of whole grains except for a cranberry pecan rice/quinoa blend. More than half of the entrées have 2,300 to 4,000 mg sodium and are high in saturated fat.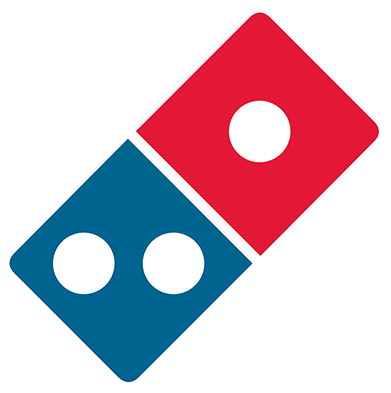 THERE ARE NO
whole grains or legumes here, and to get a decent serving of veggies, you'd have to eat a lot of salad or an unhealthy number of slices of a veggie-topped pizza. Many pastas are in a cream or meat sauce. Your best bet is to build your own pizza, skipping the processed meat toppings, piling on the vegetable toppings, and asking for half the cheese. Then stick with a slice or two, and round out your meal with a salad. Your drink choices are soda or bottled water.
Editor's Note: This article also appeared in the May 2020 issue of Consumer Reports magazine.